Niamh Delmar is a Counselling Psychologist and Mental Health Freelance writer. Here, she writes about how gender identity goes beyond the label of male or female.
Gender identity refers to how individuals identify with their own gender. It embraces a range beyond the binary of male or female. A non-binary person rejects the concept of gender and does not identify with being exclusively a woman or man. According to Researcher Ari Berkowitz, our biology is not binary and many people have traits that are not in the male or female dichotomy.
Exploration, fear, a lack of understanding and support are some of the contributing factors to adverse mental health issues. A national study of the mental health of LGBTI (lesbian, gay, bisexual, transgender and intersex) in Ireland found higher rates of severe depression, anxiety and stress among adolescents in this cohort.
Researchers at the Williams Institute at UCLA recently found higher levels of attempted suicide* in this cohort than other peers and higher levels of distress and victimisation than older generations. While many factors contribute to this, coming out younger than ever can expose individuals to rejection or harassment that they may not be prepared for. Younger people also have to cope with social media and the internet.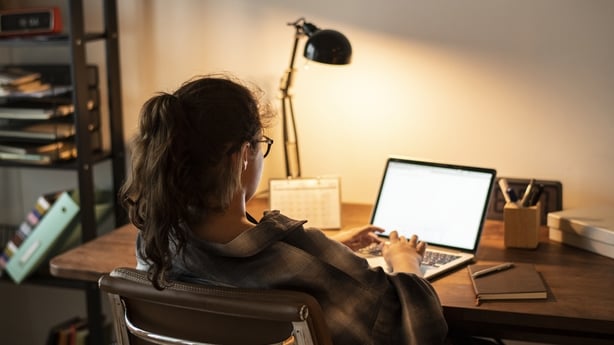 Parents, schools and friends may feel lacking in knowledge and how to support. And, as with those of us working in mental health, it is important we educate and update ourselves and promote inclusivity. While a person's sex was assigned at birth, a person may or may not identify with that category. Gender identity also refers to how an individual wants to be treated and labelled.
For some, it can be a confusing and stressful period of exploration and transitioning. People report experiencing rejection, discrimination, bullying and marginalisation. Gender identity, congruence and acceptance is an essential part of psychological health and well-being.
Gender identity is now understood as being on a spectrum, with male at one end, female at the other end, and a variety in between. Sexual identity refers to your orientation in romantic and sexual relationships. For some, it is fluid and changes throughout their life time.
Talking with people from various age groups, generations and gender identities, it is evident that people are feeling more included, becoming more aware and see it as a fundamental right for everyone to experience their identity as fits.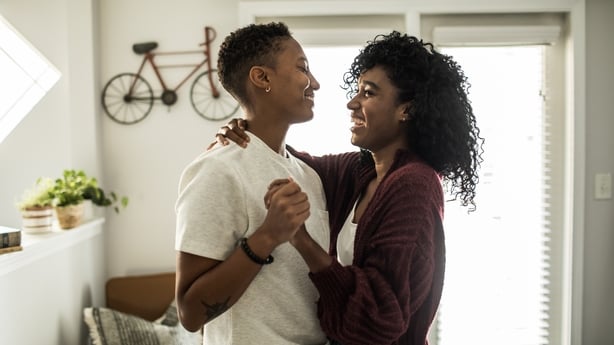 Understanding terms and pronouns
Educating yourself on the use of appropriate terms is one way to support and facilitate inclusivity at home, in society, the workplace and school environments. The use of appropriate language shows respect and understanding.
The acronym LGBTQIA+ is constantly being updated and is inclusive of lesbian, gay, bisexual, transgender, genderqueer, Intersex, asexual and more. It is important to only use a term the person uses to describe themselves.
Some gender terms used include:
Cisgender/cis refers to a person who identifies with the gender they were assigned at birth.
Genderqueer often used by people who do not identify with being a man or woman or for gender non-conforming or non-binary identities. However, while this term is acceptable to some, others may not be comfortable with it.
Intersex relates to individuals who have sex characteristics that can't be categorised into male or female.
Genderfluid describes having a gender that changes over time.
Non-binary is an umbrella term for gender identities that are not male or female.
Transgender/trans includes many gender identities different from the sex assigned at birth.
Transitioning is when a person makes changes to affirm the gender they relate to.
Pangender is a person who experiences all or many gender identities over time.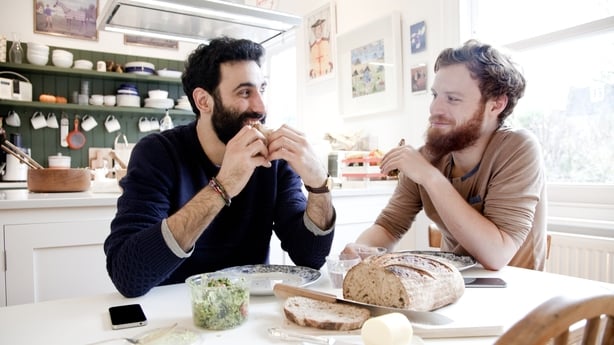 How personal pronouns are used also expresses support and acceptance
The dichotomy of " he" or "she" excludes other gender identities. It is best not to make assumptions about a person's pronoun and ask instead. Pronouns are a way for people in the LGBTQI+ community to feel validated and for their gender identity to be affirmed.
Pronouns can be used on social media, profiles and when making introductions. When neither male nor female categories fit with a person, pronouns such as "they"/"them"/ "ze" are often used. These are gender neutral pronouns.
Misgendering can cause distress and invalidate a person's gender identity. When cisgender people use pronouns on social media, name tags or when introducing themselves, it can create a safe space for others to use theirs and show that you are an ally. For example, a female cis would communicate her name and pronouns as "she"/"her."
A few people have asked me recently why I have pronouns in my bio. Basically, it's a simple thing you can do to support the trans community. If everyone casually shared their pronouns it would be easier and more comfortable for trans/non-binary people to do so.

— Louise McSharry (@louisemcsharry) November 24, 2019
Name changing is another way of affirming gender identity. Many do not identify with their birth name and it can cause distress. Creating an inclusive society involves awareness, education, respect and eliminating an "us and them" mentality.
If witnessing derogatory comments, jokes, bullying or inappropriate behaviours, citizens need to 'call it out'. It is the role of government, workplaces, parents, schools, communities and society to embrace all people. The nation is on the move.
The National LGBTI+ and Inclusion Strategy is a living document which sets out actions proposed to create a country that promotes equality and "to enjoy visibility, equality and safety in Irish society" (www.justice.ie). Recent developments in hate crime legislation includes gender expression and identity. This will make crimes such as harassment or assault against this demographic, a criminal offence with longer prison terms.
The HSE is recruiting a new Consultant Child and Adolescent Psychiatrist to lead a team to roll-out the National Gender Service. Under the National Traveller and Roma Inclusion strategy, there are a number of commitments in relation to LGBTI Travellers and Roma, and more are being called for by Pavee Point. Minister for children, Roderic O'Gorman has moved to ban conversion therapy in Ireland. This type of therapy aims to change or supress a person's gender identity and has serious negative consequences on a young person's mental health.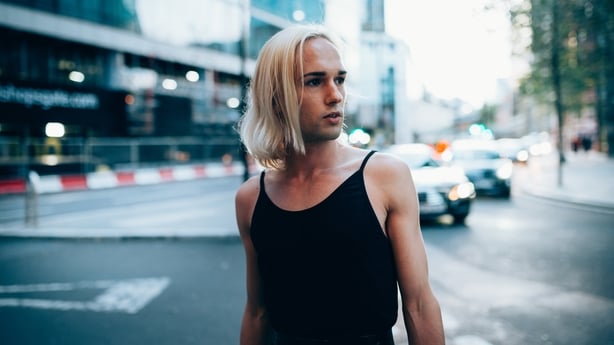 Many work environments can adopt a zero tolerance policy to discrimination or bullying of employees. Employees need to be educated about gender diversity to relate appropriately to colleagues. Many employees hide their gender identity as they do not feel the organisational culture is safe.
Studies show that one in five lesbian, gay and bisexual employees reported that they experienced verbal bullying at work. An inclusive environment is mindful of gender identity issues such as gender neutral language, uniforms, titles and pronouns.
Work policies need to include gender identities and bathroom facilities available to suit an individual's gender identity. And those working with the public can receive training in addressing customers in gender respectful ways.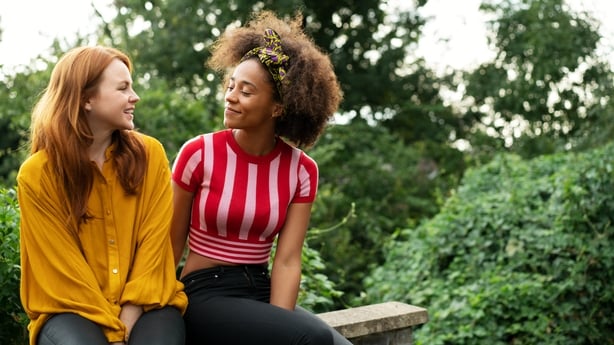 Schools also can foster inclusive environments by educating teachers and students and link in with interest groups. Gender neutral toilets will be an option for schools under new guidance by the Department of Education. While this is a positive step forward, attitudes need to change, as well as bathrooms.
There are still some young kids calling others 'gay' as an insult. Understanding, validating and supporting students is essential for their psychological well-being and self-esteem. The family unit can facilitate open dialogue and foster respect for all people including those with gender identities beyond male or female.
Accessing appropriate support, educating yourself, going at their pace, showing acceptance are all important steps in supporting children and adolescents.
As Mental health professionals, we need to engage with relevant organisations and keep ourselves updated to provide a safe and respectful therapeutic space. A healthy and inclusive society needs to address its own biases, educate itself and accept others. As Amnesty International asserts, LGBTI+ rights are human rights.
Resources:
www.Spunout.ie
www.hse.ie/mentalhealth/lgbtinformation
www.belongto.org
www.lgbt.ie
www.teni.iewww.paveepoint.ie>lgbtq
*If you are affected by any of the issues raised in this article, you can contact The Samaritans (phone 116123), or Pieta House (1800247247) .