Billy Porter, the celebrated singer and beating heart of the show Pose, has shared that he's been living with HIV since being diagnosed 14 years ago.
The Peabody Award-winning show is set in the vibrant New York ball scene during the and AIDS crisis of 1980's and 1990's New York City, charting the lives of the the LGBT+ characters in the community.
In his Emmy-winning performance as Pray Tell, a HIV-positive fashion designer and ball MC, Porter has given voice to countless queer people of that time and now. This week he revealed that his moving portrayal of that character drew from his own life, as the 51-year-old was diagnosed with the disease in 2007.
We need your consent to load this Instagram contentWe use Instagram to manage extra content that can set cookies on your device and collect data about your activity. Please review their details and accept them to load the content.Manage Preferences
In an interview published in The Hollywood Reporter yesterday, Porter said that he used the character of Pray Tell to channel his experiences. "I was able to say everything that I wanted to say through a surrogate," he said.
In the moving interview, Porter referenced the AIDS crisis, saying: "Having lived through the plague, my question was always, 'Why was I spared? Why am I living?'"
He said that 2007 was the "worst year of [his] life", noting that "By February, I had been diagnosed with Type 2 diabetes. By March, I signed bankruptcy papers. And by June, I was diagnosed HIV-positive".
He said that shame was what kept him silent: "HIV-positive, where I come from, growing up in the Pentecostal church with a very religious family, is God's punishment." He added that he had hidden his diagnosis from cast mates, collaborators and even his own mother.
When he eventually did tell his mother, just in the past few months, she was accepting and understanding, which has helped him open up now.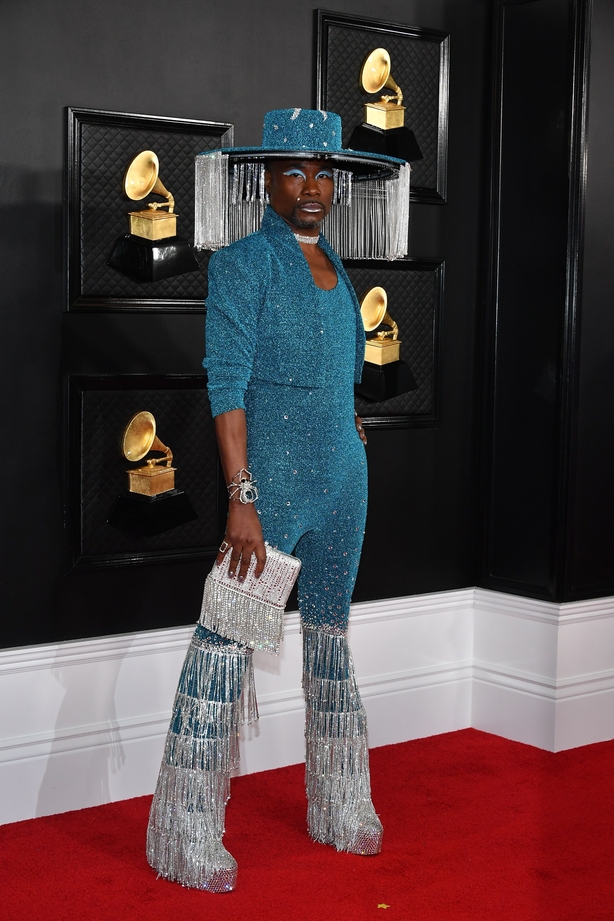 It was quarantine that finally got him to share his truth, he says, adding: "COVID created a safe space for me to stop and reflect and deal with the trauma in my life."
With the third season of the show its last, Porter is set to direct his own film, star as the fairy godmother in the remake of Cinderella and publish his memoir, among other projects. As well as this, he says he's "the healthiest I've been in my entire life".
"This is what HIV-positive looks like now. I'm going to die from something else before I die from that. My T-cell levels are twice yours because of this medication."
In the interview, Porter recalls sharing his diagnosis with his cast mates as they filmed the last season of the show, feeling the same need to show fairness to them as he did to his mother. "The truth is the healing. And I hope this frees me."