On May 17th, to mark the International Day Against Homophobia, Biphobia and Transphobia, Lord Mayor of Dublin Hazel Chu officially launched the Dublin Pride 2021 Festival with a ribbon-cutting ceremony at the newly-opened Dublin Pride Hub.
The festival will kick off on June 1st and run throughout the month of June, ending on the anniversary of the Stonewall Riots on Monday, June 28th.
This year's theme is Community, but each week will have a different focus:
Machnamh Bród (June 1st - 6th)
Culture, Arts & Heritage (June 7th - 13th)
Health & Wellbeing (June 14th - 20th)
Community (June 21st - 28th)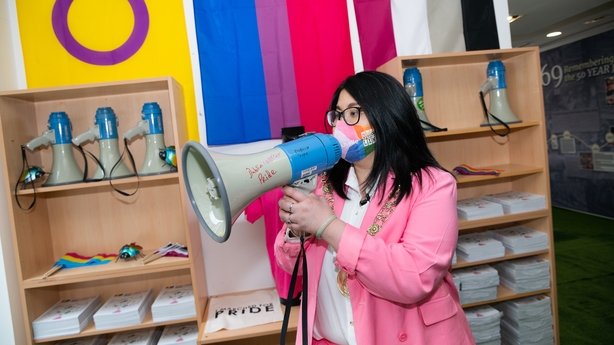 The Virtual Pride Parade will be broadcast live from The Round Room at The Mansion House on Saturday, June 26th as part of a full-day entertainment programme. This year will also see the launch of Fingal Pride, a joint initiative between Dublin Pride and Fingal County Council.
As a hybrid festival, Dublin Pride 2021 will consist of a host of both online and offline events, including panel talks, webinars, exhibitions, walking tours, performances and more.
Online content will be available to stream on-demand on our Pride Player at www.dublinpride.ie.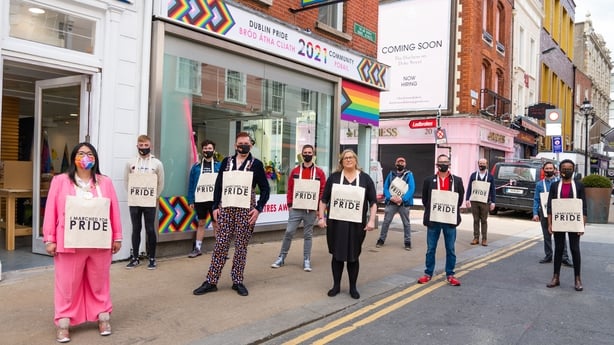 In addition to this year's festival programme, the ceremony also saw the opening of the Dublin Pride Hub on 19 Duke Street in Dublin 2, the launch of the new website as well as the launch of the Dublin Pride Fund at The Community Foundation for Ireland, a new initiative in support of LGBTQ+ organisations and services across the country affected by the COVID-19 crisis.
"It's been a particularly challenging year and a half for the LGBTQ+ community, and now more than ever, we need your support. Every donation counts," says Dublin Pride CEO Jed Dowling.
RTÉ are proud to support Dublin Pride.