On Monday 17 May, charity shops across Ireland will be open for business and their top priority is, of course, taking in your pre-loved donations.
Many of us have spent the various lockdowns at home clearing out wardrobes, converting attics, and turning our homes into office spaces. At this stage, we can only imagine how many piles of clothes, books, jewellery, trinkets, and pieces of furniture are piled up in homes across the country.
Although you may be done with your old jeans, bookends, and earrings, that's not to say they're ready for the landfill. Be sure to donate your items to your local charity shop, no matter how big or small, so that they can find a new home.
Caroline Reid, Communications Manager with Oxfam Ireland, said: "We are calling on people to bag up their donations of pre-loved clothes, accessories and bric-a-brac as their local Oxfam shop will be accepting donations from Monday 17 May."
"We also have a number of specialised shops including Oxfam Books, Oxfam Furniture and Oxfam Bridal - so people can donate anything from a bookshelf to a wedding dress."
"The reality is, after more than two months of closure – your donations are needed more than ever. Our shops play a vital role in raising much-needed funds for our work globally – they are central to ensuring we can continue to protect and support some of the most vulnerable communities in the world."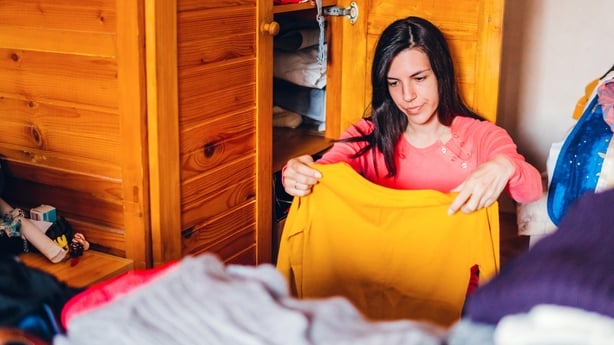 As well as looking forward to your donations, many charity shops will be in need of a fresh set of volunteers upon reopening. If you want to play your part in slowing down fast fashion or you're simply looking for a way to give some time back to your community, check in with your local charity shop to see if they could use a helping hand.
Oxfam's Caroline Reid said: "I would encourage anyone interested in lending some time at our shops to make an application through our online portal - people can give as little or as much time as they like, and we provide full training."
"Beyond day-to-day retail duties there are a variety of activities that people can help with from visual merchandising (for anyone with a creative flare for designing window displays) to social media (crafting engaging posts for digital channels)."