There was many a twist and turn on last night's First Dates Ireland. From past Tinder interactions to being stood up, last night's daters had some memorable moments.
In last night's show, Aidan from Cork was paired with super positive 'hair gal' Judy from Dublin; sporty Brian from Tipperary set out to win the heart of Sarah from Kildare, and Dublin bikini model Jodi dined with flighty entrepreneur Ronan from Dublin.
Sadly, not all the dates went as planned as French-Canadian Camélia was left hanging by her elusive date.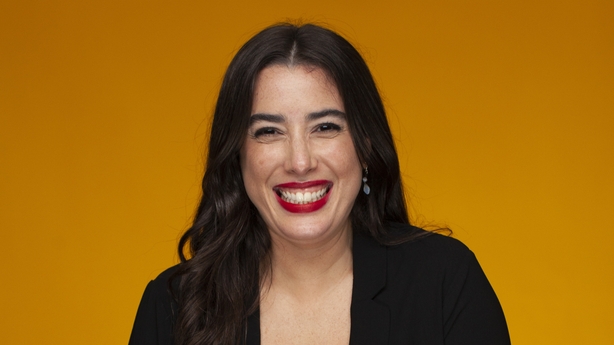 The 34-year-old, who loves nothing more than a man with an Irish accent, good humour, and a nice jaw line, was left sitting alone at the bar for her big night.
Luckily, she had master-mixologist and fellow Canadian Ethan Miles to keep her company while she waited. When Maitre'D Mateo Saina broke the news that her date wouldn't be coming, the barman told her he felt "so much cooler" just meeting her, and encouraged her to use the experience as future material as the stand-up who got stood up.
Camélia said that she was "disappointed" but agreed to return to the First Dates restaurant if producers swear her date will show up. A very fair ask!
Understandably, viewer's were devastated for Camélia:
Omg she was stood up 😭😭😭#FirstDatesIRL

— CROSSY (@CrossyTweets) May 6, 2021
Protect Camélia for next season! #FirstDatesIRL

— 𝐏𝐚𝐝𝐫𝐚𝐢𝐠 𝐅𝐚𝐡𝐲🌈 (@PadraigFahy) May 6, 2021
I think the guy who stood up that Canadian girl will regret his actions after seeing the show tonight. She was beautiful with a great sense of humour. A perfect mix for most men. #FirstDatesIRL

— Sean O' Donovan (@henriksen1) May 6, 2021
The other date to capture viewer's attention on last night's show was the sweet pairing of Rosa and Jamie.
Deacon's daughter Rosa, a 21-year-old student from Louth was paired with the charming Jamie, a 21-year-old self-confessed "nana's boy" from Ballymun.
The fast talking duo seemed to hit things off from the get-go with warm smiles and plenty in common. Jamie's work as a Youth Ambassador in Ballymun sees him helping kids with homework, providing dinners, and generally being "sound", while Rosa works with the elderly in a nursing home while she attends college.
The two bonded over their lack of car - with Rosa citing the "shoe leather express" as her means of transportation - and their lack of luck in the romance department.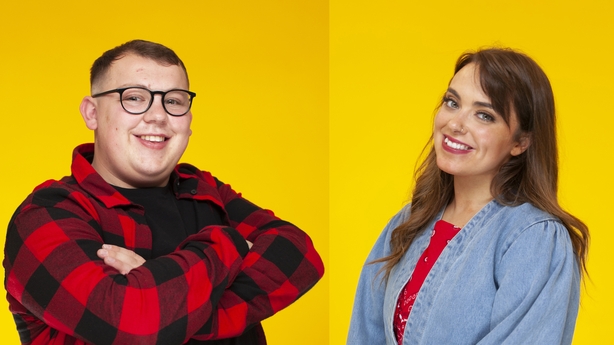 The two talked a mile a minute, discussing everything from sustainability and mental health to class discrimination and finding fame.
In 2015, Jamie noticed a man standing on a bridge in Dublin City Centre and decided to check in with him. The two spoke for about 45 minutes until the man was ready to come down and call for an ambulance. A few months later, he repaid Jamie's act of kindness by naming his baby after him.
The young man's heroic actions cemented his place as a fan favourite, with viewer's showing the love on Twitter:
Jamie is the real hero of first dates. #firstdatesirl

— Adrian Kavanagh (@Razorkav) May 6, 2021
I absolutely love Jamie from Ballymun on First Dates tonight
Felt classism through his life, and saved a man's life, what a trooper #FirstDatesIRL

— Seán O'Raghallaigh 🇮🇪🇻🇳🇵🇸 (@RaghallaighJ) May 7, 2021
The date all seemed to be going off without a hitch until Jamie said the dreaded words: "Are you on Tinder, Rosa?"
There were fears that the two had matched previously on the dating app with Jamie sending a Brooklyn 99 meme that fell incredibly flat.
Thankfully, it was a different Rosa... we think.
Rosa… Tell me WHY?! 🎵 #FirstDatesIRL pic.twitter.com/WTjoDznaQ4

— RTÉ2 (@RTE2) May 6, 2021
Despite having so much in common, the two ultimately decided to leave the restaurant as friends.