RTÉ Radio 1's annual live Dawn Chorus has become something of a national institution, with listeners across Ireland and around the globe tuning in during the early hours each May to hear a unique and uplifting celebration of birdsong and the natural world.
The annual show offers an unmatched live celebration of our natural heritage, and this year's programme comes at a time when interest in birdsong has never been higher. The COVID-19 crisis has led many people to a greater appreciation of our flora and fauna, and in particular for the songs of our wild birds.
Niall Hatch of BirdWatch Ireland is a regular panellist on Mooney Goes Wild and is one of the co-hosts for this year's International Dawn Chorus Programme. We caught up with him to find out more.
Last year's Dawn Chorus programme was unable to go ahead due to COVID-19. Will the show be coming back with a bang?
I'm delighted to say that yes, it certainly will, and I for one can't wait. The International Dawn Chorus programme is one of the highlights of my year, and it was so disappointing that COVID-19 prevented us from doing it as normal last year. I know that a great many Mooney Goes Wild listeners felt the same way too.
Our home base for this year's programme, which will be broadcast live on RTÉ Radio One in the very early hours of Sunday, 2nd May, will be BirdWatch Ireland's Cuskinny Marsh Nature Reserve in Cork. The main presentation team of Derek Mooney, Jim Wilson and myself will be there to introduce the dawn chorus and, while the birdsong builds in real time, explain to listeners what our feathered friends are getting up to as the sun rises.
Across the country, Richard Collins, Éanna Ní Lamhna, Eric Dempsey and Terry Flanagan will also bring us the birdsong from their parts of Ireland, as the sun gradually breaks the horizon and the birds begin their performances.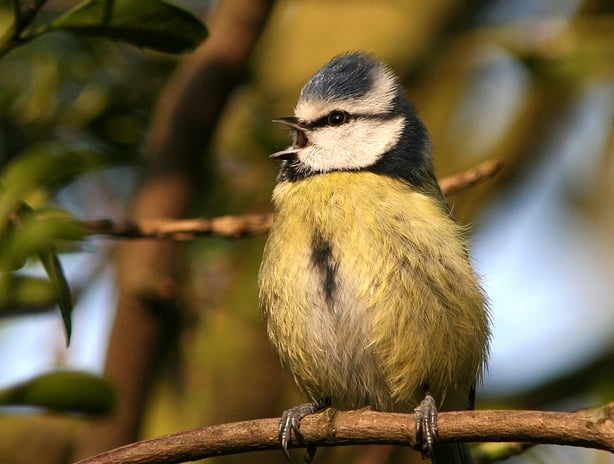 Which countries are taking place this year? And how is this organised?
Derek came up with the brilliant idea this year of giving the programme a distinctly Celtic flavour, featuring live feeds from Europe's modern Celtic nations. Avian experts from Ireland, Wales, Scotland, Cornwall, the Isle of Man and Brittany will showcase their own local songbirds, and we will delve into their cultural history and significance.
The programme is a well-established part of the international radio calendar at this stage, and it is wonderful to be able to share this aspect of our common heritage with listeners around the world.
For the first time, the birds won't be the only ones making music for us. I'm thrilled that Paddy Glackin and Dónal Lunny, two of Ireland's most talented and acclaimed traditional musicians, will be joining our team to bring listeners a selection of Celtic tunes. A dawn chorus of a different kind, it promises to be an experience not to be missed.
The live broadcast is quite a logistical undertaking. In addition to the Mooney Goes Wild production team, which does most of the heavy lifting each year, there are two international organisations that play a vital role in helping to organise and promote the International Dawn Chorus programme.
The first is the European Broadcasting Union – best known for the Eurovision Song Contest, but which does a great many other things too – which helps to coordinate the participation of the various national radio broadcasters across Europe. It also makes the live feed of the programme available via satellite for those broadcasters to transmit over their national airwaves.
The other is BirdLife International, the global partnership of national wildlife conservation organisations, which provides us with so many fascinating and passionate bird experts to talk about the birds of their respective countries. Without their willingness to give so freely of their time and expertise, the programme simply couldn't happen.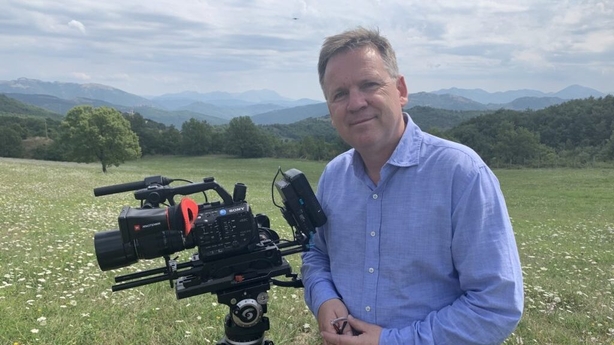 Do you think people have found a greater appreciation for nature and birdsong during a lockdown?Without a doubt, yes, and for me, this has been one of the very few bright points in what has been such a terrible year for all of us. BirdWatch Ireland, the conservation charity for which I work, has been absolutely inundated with requests for information about birds that people have been seeing on their local exercise walks and in their gardens, and traffic to our website has gone through the roof.
We have also seen more new members than ever before joining us, which has been a vital boost for our conservation efforts over what has been a very difficult year.
The number of emails being sent by listeners to the Mooney Goes Wild team is also at an all-time high. The fact that there were more than 7,500 entries for the programme's Eye On Nature wildlife photo competition, which was run in conjunction with the Today show on RTÉ One television, is also a testament to the fact that nature is striking a chord with people across Ireland like never before.
In spring and summer of last year, when we unexpectedly found ourselves confined to our homes, birdsong, in particular, became a real source both of entertainment and of comfort for a great many people. Perhaps it was the lack of traffic noise; perhaps the fact that so few people were commuting to work each morning, but it was the first time that birdsong, and the dawn chorus, in particular, registered with a lot of us.
People suddenly realised that nature was all around them, oblivious to the problems that our species was facing, and that life was carrying on as normal for the vast majority of creatures with which we share this planet.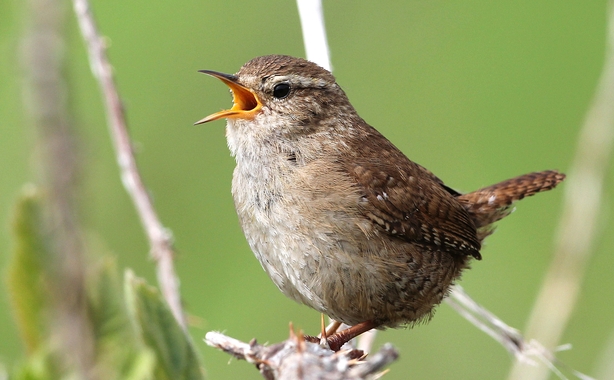 What are some of your favourite birds to spot in Ireland?
We are fortunate in Ireland to have a wonderful diversity of bird species, and no matter where in the country you happen to be, there are fascinating and beautiful birds very close to you. I personally love to watch birds of prey, and one of the highlights of lockdown for me has been the opportunity to see majestic Buzzards and Red Kites soaring over my garden in Co. Wicklow. A Peregrine Falcon, the fastest animal in the world, unexpectedly zoomed overhead one morning, and I was grinning like a maniac for the rest of the day.
I love water birds too, and over the winter in particular I thoroughly enjoyed walking to the beach and marshes near my home to watch the various ducks, swans and geese that visit from the Arctic. The Brent Goose, a winter migrant from extreme northern Canada, is one of my very favourites, connecting us here in Ireland in a very real way with somewhere that seems so far off and exotic.
I also feel a genuine rush of excitement when I see my first Swallow or hear my first Cuckoo of the year. It's humbling to think of the enormous distances these birds have flown, enduring hardships we can't even imagine, to return to us. I'm not the only one: judging by the number of records of their first migrants that people have been submitting to the Spring Alive citizen science project, these long-haul travellers mean a lot to us as a nation.
Garden birds are some of my favourites too, and I never tire of watching them: I learn new things about them all the time. Blackbirds, Song Thrushes, Robins, Wrens and Chaffinches are all very common and widespread garden species and, as anyone who tunes into our International Dawn Chorus programme will hear, they also happen to be amongst our finest singers. Dunnocks, Blue Tits and House Sparrows are all also very common in many Irish gardens, and I have a real soft spot for the Great Tit, with its distinctive 'teach-er, teach-er, teach-er' song, which to me sounds like someone using a bicycle pump.
You can find lots more information about Ireland's garden birds and how to enjoy watching them here.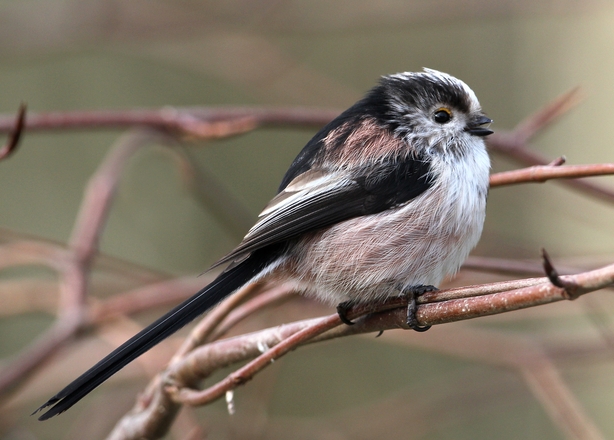 Will the pandemic have affected the birds' behaviour or do they go on as normal?
The first lockdown last year coincided with the peak of the birds' nesting activity, and I'm sure they must have wondered where all of the people had suddenly disappeared to. The lack of human activity will certainly have made incubating their eggs and rearing their chicks a fair bit easier, with significantly less disturbance and stress. We even had reports of birds such as Skylarks and Meadow Pipits nesting on the ground alongside footpaths and hiking trails, locations that in a normal year would be far too risky for them.
The sudden reduction in traffic last year, too, may very well have increased the survival chances of young birds not long out of the nest. During their first few weeks exploring their new surroundings, many tend to be quite naïve and unaware of hazards, and sadly a considerable number of them perish along our roads. Hopefully, the summer of 2020 was an easier one than usual for them when it came to traffic hazards.
In general, however, the birds simply got on with things and couldn't have cared less about what our species was going through. No doubt some gulls and crows noticed a dramatic reduction in discarded chips and sandwiches on the streets of our towns and cities, forcing them to find food elsewhere, but on the whole, our birds won't really have changed their behaviour.
Even if the birds' behaviour hasn't been much affected, my main hope as a conservationist is that people's behaviour will have been. More of us than ever before have become aware of the serious impact we are having on our environment, as well as of the urgent need to conserve our dwindling biodiversity.
I am hopeful that one of the positive consequences of the pandemic will be increased support for the cause of conservation, as well as for conservation charities such as BirdWatch Ireland, which fight to preserve our natural heritage and improve our environment, for the benefit of us all.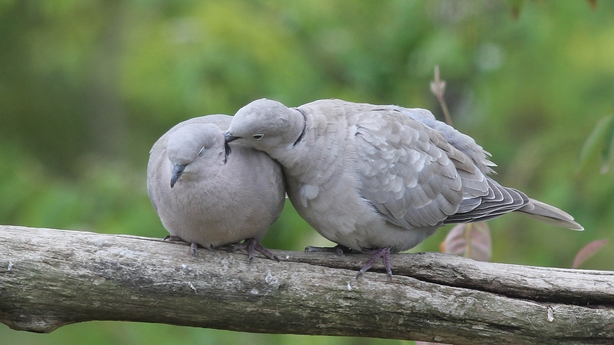 What is it about birdsong that people find so appealing?
There is something wonderfully calming about birdsong that affects us at a very fundamental level. At a time when so many of us have been experiencing extreme stress and worry, many have discovered that immersion in nature has enormous mental health benefits. Listening to birdsong is perhaps the purest form of this immersion.
It helps, of course, that so many of Ireland's birds sound so beautiful to our ears; the perfect advertisement for the wonders of nature. I always think of the dawn chorus as an orchestral performance, with different performers all coming together, playing their own parts to create a stunning and complex piece of music. Birds' songs tend to fit into the same frequency range that human music does, so our brains respond to it in a similar way. It uplifts us and makes us feel good.
The main distinction, however, is that while musicians in an orchestra generally care a great deal about whether the audience enjoys their performance, the birds certainly don't. For them, the song is all about defending a territory and intimidating rivals, and the feelings that it happens to inspire in us humans are a matter of complete indifference to them.
I love that though. The birds aren't singing for our benefit at all, but we benefit greatly nonetheless. To anyone who has yet to experience the power of birdsong, and especially to anyone who is sceptical about my extolling of its virtues, please tune in to RTÉ Radio 1 on 2nd May with an open mind. You may very well be surprised by what you discover.
The 26th Dawn Chorus will air on RTÉ Radio 1 from 01:00 to 07:00, Sunday 2nd May.