Where would we be without our furry companions, especially over the last 12 months?
For the past year, pet lovers have been holing up at home with their cats, basking in the outdoors with their dogs and even cuddling up to hamsters, guinea pigs and more between Zoom meetings. They've brought us peace when we need it and motivation to get up and out when we're feeling sluggish.
But for those in the business of caring for the lost, neglected and abused pets out there, the past year has been one of the most challenging, hectic and rewarding.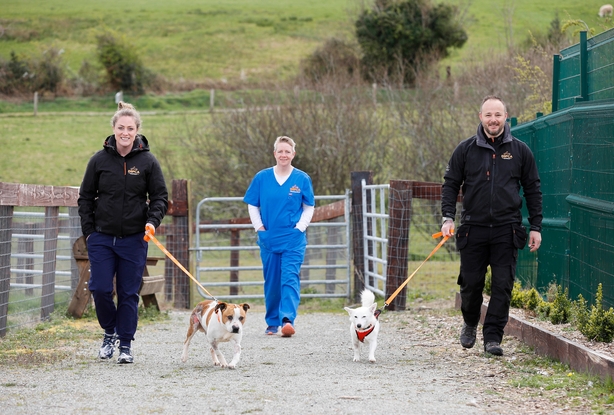 In The Shelter: Animal SOS, a brand new six part series, we get a glimpse into the DSPCA over the course of the pandemic so far, following the work at Ireland's oldest and largest animal welfare charity.
"It's a very unusual environment in that there's a lot of different sides to it", vet Elise O'Byrne-White tells me. "There's the rehoming and adoption side. And then there's a mix of inspectors going out on the road and finding cruelty cases, picking up seizures", she explains.
The pandemic, too, has added some challenges to the work. While Elise says a vet's work "hasn't changed too drastically", the shelter itself has closed to the public, moving adoptions online and operating on "a skeleton staff". Without the usual buzz of volunteers and children visiting, the DSPCA site has been feeling quite different.
"Still, the pets keep coming in and adoptions have surged since the outbreak of Covid-19. "We've been kind of lucky throughout Covid in that we have seen an increase in people wanting animals and that kind of came to our benefit when we needed it most", Elise says. In the past year, she says, the DSPCA has had around 2,500 adoptions.
"Good girl" ??????

Brand new series #TheShelter: Animal SOS starts tonight, taking us behind the scenes at @DublinSPCA, Ireland's oldest and largest animal welfare charity. 8.30pm | @rteplayer pic.twitter.com/D357pLcMrM

— RTÉ One (@RTEOne) April 23, 2021
Without the visits, however, the adoption team has had their skills at matching the right animal to the right person tested. "The adoptions team do such a good job of matching the person to the animal", she says. "They learn the dog's or the cat's personalities and then they're looking for the right home for those animal.
"It's not so difficult for the straightforward animals to be homed, but for the animals that need a little bit more specific conditions." Potential owners can still come for meet and greets or try a foster period to find out whether they're a good fit.
"I think people realise they have the time, they've been working from home, and it's probably something that they've always wanted and there's never been the opportunity. As long as somebody has gone through the process of thinking, can I am I in a position to adopt an animal? Do I have the right environment for them to live? Do I have the time? Do I have the money?
"Once you do that, generally, it's a really it's usually a good match because people are coming knowing what they want.
"It's concerning when people are looking for puppies that are kind of, you know, cute and fluffy and don't bark and don't you know, you know, ordinarily from toilet trained, that's concerning for me because I don't think they're considered a considered decision then."
"At the end of the day animals are animals", she adds. "Sometimes people want a bombproof animal and it's impossible to deliver on that. You can't predict for every eventuality, but for the majority of people understand that and understand what they're getting into."
As society gears up to reopen more and more over the coming months, there are some concerns that some animals that might have been adopted in haste could be put up for adoption again, as workers get back to the office, people make changes and lifestyles generally shift to be busier.
"I hope it's not the case but I suppose being realistic, it could be a situation that arises", Elise says. With Covid hitting many households financially, Elise understands that there may be households that cannot care for pets now.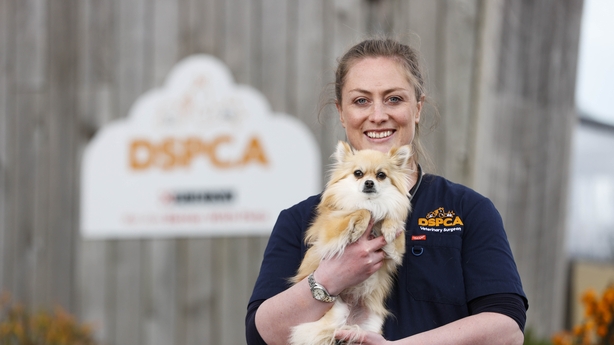 "I suppose for everyone who may be in that situation, they need to realise that they do still have an obligation to care for their for their animals, but that the DSPCA is a place that is here to help."
So how can we start caring for our animals now that will help set them up in months to come? Elise has some advice for minding pets that have gotten used to much more stimulation than before.
"Separation anxiety is a behavioural issues that we see in dogs quite frequently", she says. "And it's something that requires quite a lot of training. Sometimes it can be stimulation from other animals or the owner. I think that is going to be a big issue when people go back to work. It's something that you can't fix overnight, but you can prepare for it."
She recommends getting some behavioural training before a big shift comes. "So when you go go to work, that the dog is already starting to be adjusted to that period as opposed to just one day gone and you're gone for how many hours."
This way, you might avoid coming home to torn-up carpets or accidents left by your stressed animal. "It's not the dog that's the problem", Elise reminds us. They're going to be as fragile as we are reentering society!
Watch The Shelter: Animal SOS Fridays at 8:30pm on RTÉ One.