Most of us want to do the right thing by the environment and live greener but it is hard to know where to start.
More and more, sustainability impacts our day-to-day decision making on what we eat, where we shop and even how we travel.
When it comes to lessening your impact on the environment, starting simple is the way to go. You don't need to be a fully-fledged eco-warrior to really make a difference to the planet.
Here's seven small changes you can make every day, for a better tomorrow.
1. Go veggie once a week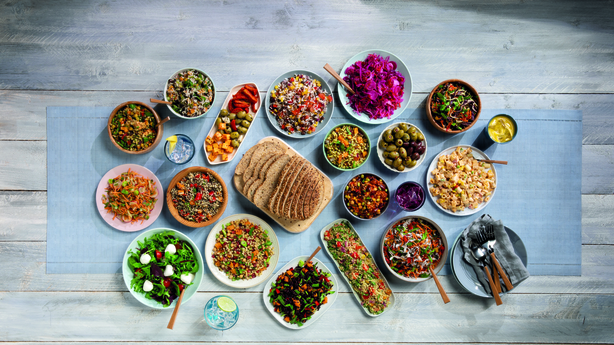 Making sure you get your recommended five-a-day can be tricky at the best of times – but this one weekly change can guarantee it and ensure you also tick the 'greener' box.
Plan to eat a fully vegetarian meal at least once a week, upping your consumption of fruit and veg, and naturally reducing your sugar and salt intake. Maybe you could eventually increase this to a veggie day of the week and trial out Meatless Mondays?
Experiment with different vegetables and exciting recipes to switch things up and build up your vegetarian cookery skills.
2. Move greener
Walking and cycling are two great alternatives to driving, especially when you are not going far.
With summer on the way, it's becoming easier to get outside and enjoy the weather. This is the perfect opportunity to ditch the car for shorter journeys and rediscover your push bike or dust off the trainers.
When you can't avoid driving, plan your day and group as many errands into your trip as possible to make it one, longer car journey as opposed to several shorter ones – saving your stress levels and the environment.
3. Make food waste a thing of the past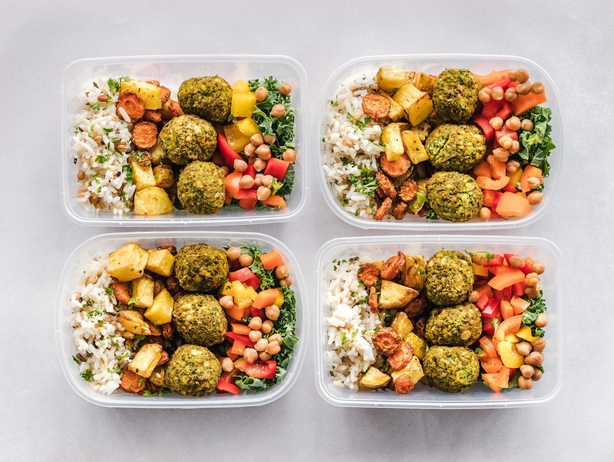 We're all guilty of losing track of what's in the fridge or pre-maturely throwing out leftover dinner
Small hacks like doubling up on meals for dinner and lunch and freezing excess portions for use later in the week can heavily reduce your food waste levels.
It also pays to be organised with your weekly shop – saving you time in the aisles and reducing any food waste by buying unnecessary items. Make a shopping list and plan your food shop for the whole week to ensure you only get what you need, and only that!
Another good tip is to invest in good quality lunchboxes to make storage easy and keep food fresh for longer.
There are also a host of leftover recipes you can try to use up bits and pieces -- get inventive!
When your leftovers do go off, do your best to dispose of them properly and use the compost bin.
4. Get clever about packaging
Choosing loose fruit and vegetables instead of multipacks when you shop could make a big difference to the amount of plastic packaging needed, and the same goes for other types of products where additional plastic is used for multipacks. Be more selective and mindful of packaging when you shop.
If an item requires plastic packaging to stay fresh, try to choose products with recyclable packaging instead where possible.
Most of us don't think twice about nipping into a cafe for a takeaway coffee while we're out and about but maybe it's time we reconsidered this convenient habit.
Why not invest in a reusable coffee cup? It's the perfect eco-friendly alternative. This simple change can have a major impact on the environment, your pocket, and your health.
5. Release your inner-gardener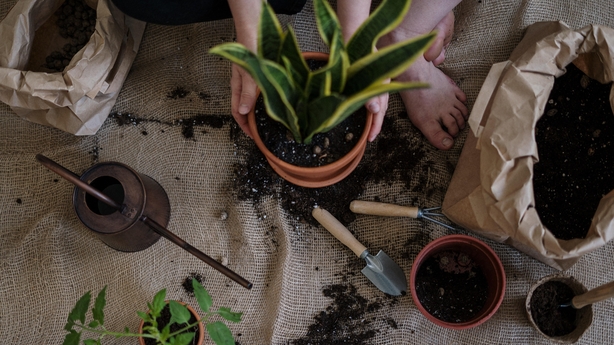 We might not all be blessed with large, sprawling spaces to plant trees and homegrown produce but we can all make the most of what we have.
There are many ways to put your green fingers to work. House plants are the perfect way to improve the air quality you're breathing everyday – especially if you're working from home.
One or two small pots on your window are the perfect starting point to bring more high quality oxygen into your home environment. Just don't forget to water them!
If you do have the space outside, get to work planting some native plants that will thrive without much care and organise a green compost from your food waste.
6. Donate your pre-loved clothes and belongings!
This year has been a great opportunity to take stock of all the 'stuff' we have lying around the house.
From old toys to unwanted clothes and electrical items -- we have all been hoarding and it's time to let go!
While it can be tempting to clear everything into a black bag and leave it to the bin company to deal with, why not invest some time and find a charity or non-profit organisation looking for donations.
Make it a monthly ritual to put together a bag and de-clutter the house. This is not only better for the environment but can also bring real joy to someone in need.
7. Where you do your weekly shop matters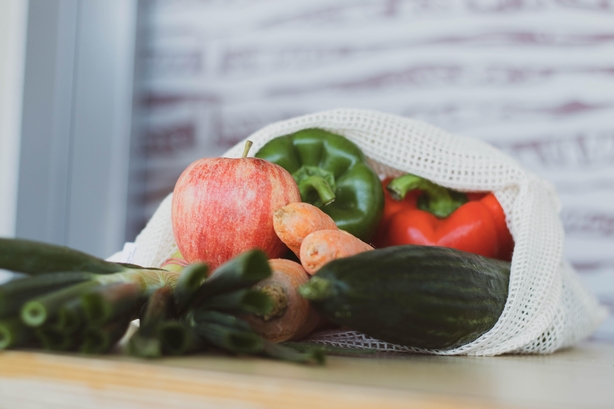 Striving to be greener as individuals is important but it is our collective effort that will make the biggest difference. That's where businesses play a big role.
Supermarket chain Aldi have pledged to be greener in all aspects of their business. From sustainably sourced fish, to green electricity, to reducing plastic packaging and food waste.
They have pledged to using 50% less plastic and planting 1 million native woodland trees by 2025.
Since introducing their plastic-reduction strategy, Aldi has removed more than 2,050 tonnes of virgin plastic from its 145 Irish stores in addition to replacing almost 930 tonnes of non-recyclable material with recyclable alternatives.
John Curtin, Group Buying Director, Aldi Ireland said simple changes can go a long way.
"We're always looking for new ways to make it easier for customers to shop sustainably at Aldi, while also pushing ourselves in equal measure to be greener every day."
The supermarket has also committed to be being 'fairer' everyday, backing Irish farmers, protecting human rights and raising money for charities. Aldi have pledged to raise 1 million over 2 years for Barnardos to help vulnerable children. Plus, they have teamed up with food waste charity Foodcloud to donate 2.25 million meals to people in need.
And lastly, Aldi has pledged to be 'healthier' by committing to great value fruit and vegetables and having 70% of food sales coming from healthier products, based on sugar, salt and calories reduction programmes.
Aldi is working to be 'Better Everyday' by being Greener, Fairer and Healthier. For more information visit here.