This time last year, as Covid erupted into our lives, the plight of the Leaving Cert class of 2020 filled many column inches and hours of air time. The big question was - would they or wouldn't they get to sit one of Ireland's most enduring rites of passages, 'the leaving'?
In the end, students were awarded calculated grades, with just 2,155 of them choosing to sit the old familiar style exams out of 60,419 applicants in November 2020. An unrecognizable leaving cert experience.
Meanwhile, the 5th years were eyeing up all the twists and turns and wondering what it all meant for them and now we finally know!
And that's where 'the Study Hub' comes in.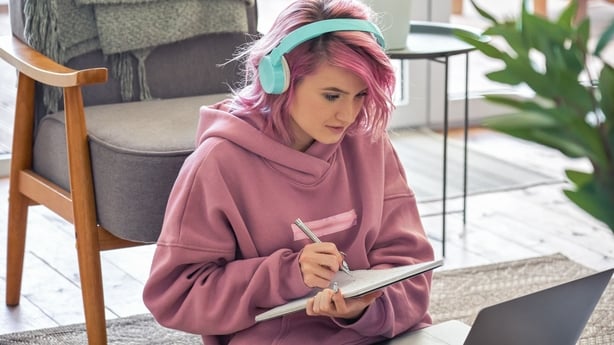 When the school doors remained closed after the Christmas break, we were asked to create an education support programme as part of RTÉ Radio 1's Drivetime at 6.30pm for two evenings a week and 'The Study Hub' was born.
Since we kicked off in early January, we've covered nearly every subject on the leaving cert with the help of excellent teachers, we've played some clips to bring the subjects alive and we've also played some dodgy music to keep us all entertained.
And seeing the numbers of podcast downloads (350,000 and counting) has been gratifying and kind of cheers you up on a dark, lockdown day. And we all need a bit of that at the moment.
'The Study Hub' has been a great series to work on and so often when I was in studio, I got flashbacks to my own leaving cert time because it is one of those experiences that just stays with you.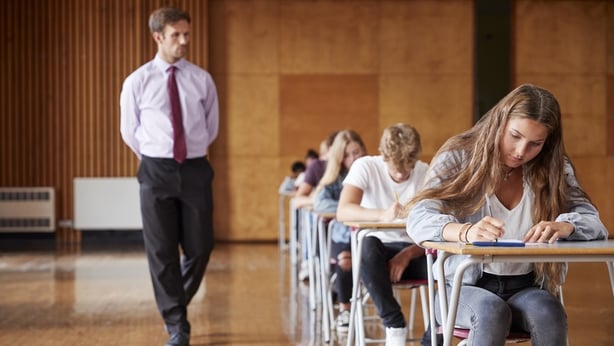 I clearly remember the hours and hours and hours of sitting at the desk and staring at the neverending textbooks that piled up beside me and the bewildering range of post-it notes on the bedroom wall filled with dates, facts and theorems that are long forgotten now.
I went to school in Coláiste Íosagain in Booterstown in Dublin where we wore kilts and spoke Gaeilge and I had a ball. Many of my closest friends are pals I met at school and going through the Ard Teist le chéile was a bond we will have for years to come.
Look, the Leaving Cert is a daunting exam whether you are sitting in an exam hall or striving for the best accredited grades, but I promise in the end, it will be worth it. It provides you with firm friendships and mutual misery tales of endless study that you can laugh over together for decades afterwards. Trust me, I know!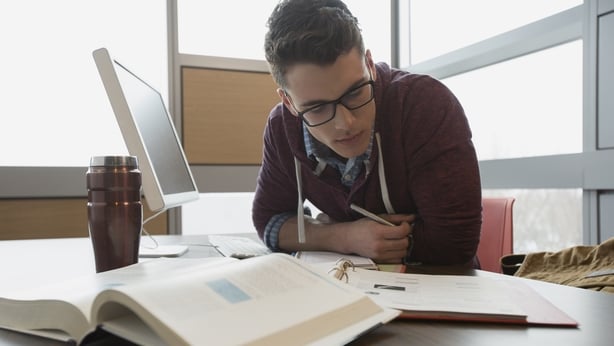 The Leaving Cert is a passport, a fixture, a rite of passage, a state of mind, a dream, a goal, a plan, a pain, and a promise.
Thank you for tuning in. It's been a real privilege to be trusted by students at a tough time so I'll end by saying go n-éirí libh…
And now of course, thanks to The Study Hub, I know how to say it in French, German, Spanish, Japanese, if that's of any help….just download our podcasts!