Earlier this year, RTÉ and the National Botanic Gardens of Ireland with the OPW presented Eye on Nature - Ireland's newest national wildlife photographic competition.
RTÉ's Mooney Goes Wild and The Today Show launched the competition in January 2021, to celebrate the flora and fauna of our island. It received an overwhelming response, with more than 7,000 entries.
The judging panel, consisting of Matthew Jebb (National Botanic Gardens), Niall Hatch (BirdWatch Ireland) and Sheena Jolley (acclaimed wildlife photographer), chose the final 12 photographs.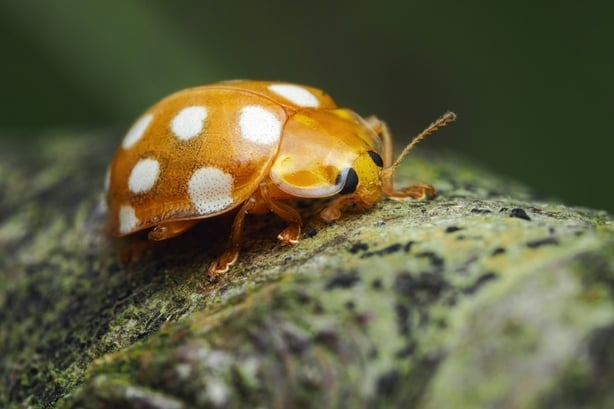 Today it was revealed that a photograph of an Orange Ladybird was announced the winner of the RTÉ and National Botanic Gardens Eye on Nature competition. The picture, taken by Larry Doherty in April last year, is of a tiny ladybird - only 5mm in size -at Cabragh Wetlands in Thurles, Co Tipperary.
Larry, an amateur photographer with a particular interest in macro insect photography, was awarded the inaugural trophy and a prize of 1000 euro on RTÉ's The Today Show this afternoon. His image - along with the 11 others shortlisted from thousands of entries - will be showcased at the National Botanic Gardens and can also be viewed here: www.rte.ie/eyeonnature.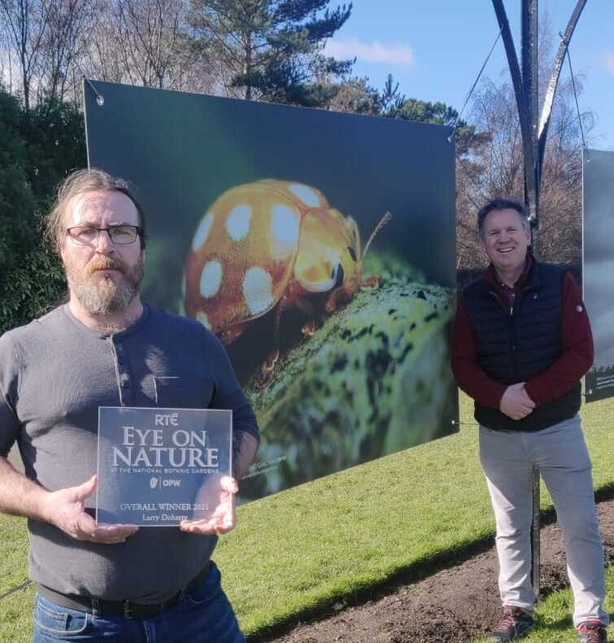 Speaking on the win, Larry said: "It means a lot to have been up against over 7,000 entries and to come out on top - it's amazing! To get this kind of recognition for my photo is very special.
"It is a privilege to be able to showcase Irish wildlife in this stunning exhibition - seeing all the photos on display in the National Botanic Gardens was brilliant. I definitely got lucky on the day I took this photo of the little orange ladybird - some days you go out to take photos and come back with nothing, so I am thrilled to have got this photo.
"I would like to thank the judges Matthew Jebb, Sheena Jolley and Niall Hatch, Derek Mooney and the Mooney Goes Wild team, RTÉ and everyone at the Today Show, the OPW and the National Botanic Gardens'.