On the Jennifer Zamparelli show on 2FM, listeners heard the story of nine-year-old boy Joshua Dolan who is set to get a 'miracle' kidney from a policeman, who answered a note in the newspaper. 
PSNI Chief Inspector Graham Dodds is that policeman and Mary Dolan, mother to Joshua both of whom joined Jen on the show talk about their story, the transplant ahead of surgery in the coming weeks.
Joshua has only one kidney functioning at 17% and must travel to Belfast three times a week for a four-hour dialysis session. Mary Dolan said the dialysis and all the travel has left her son feeling exhausted. 
"I wasn't going to give up until he got his kidney," Mary told Jen. "I put it in as many papers and Facebook and social media and, well, anything you can think of, I put it there just to let people know that he is looking for a kidney because I always knew that it was going to be difficult."
"It's one of those things that people don't think about until it comes to your own doorstep."
We need your consent to load this Instagram contentWe use Instagram to manage extra content that can set cookies on your device and collect data about your activity. Please review their details and accept them to load the content.Manage Preferences
Graham said he came across Mary's appeal while reading his local newspaper in Enniskillen. He told Jen that he didn't hesitate at the chance to help Joshua as he had seen a colleague battle kidney failure four years previously and knew how serious the situation could be.
Graham had actually volunteered to help at on that occasion too but, luckily, his colleague recovered without the need of a transplant. With the experience of the rigorous testing regime behind him and his medical records already on file, he jumped at the chance to help the Dolan family.
"When I saw Joshua's appeal, I just thought I have to do this because his smile is what attracted me to the article," he told Jen, "just this beaming smile and despite all the problems he faced. He and Mary and the family are such lovely people with such determination..."
"I spent 23 years with the PSNI," he continued, "and you go to work everyday to help people. It didn't require any thought on my part."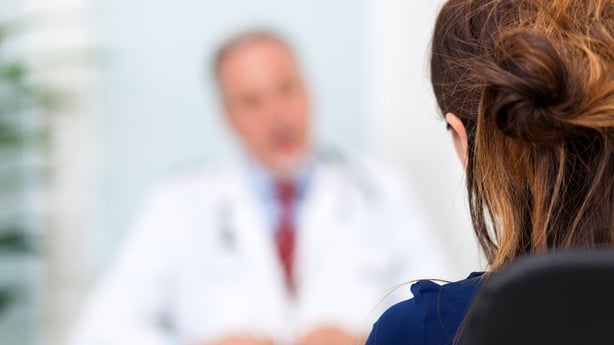 Graham rang the city hospital in Belfast and asked them to check his file against Joshua's. To the staff's delight and surprise, the two turned out to be an excellent match. After many more tests, Graham spoke with Mary and the family (virtually, of course), and is now prepping for the four-hour surgery to go ahead in April/May.
"You're talking about a number of months of recovery to get back up and walking again," Graham acknowledged. "There will be lifetime changes in that you're going from two kidneys to one. You can perfectly function on one kidney but it does alter your future life." 
The policeman went on to say that living donors have to be careful of certain activities after surgery and that they have to be mindful of living a health lifestyle, however, he also says that some studies suggest that an altruistic donation has health benefits.
"There will be lifetime changes that I will have to be aware of and factor in, but for giving Joshua his life back effectively, as Mary said, it's a minor price for me and a major gain for Joshua."
Listen back to the full interview on The Jennifer Zamparelli Show here:
We need your consent to load this SoundCloud contentWe use SoundCloud to manage extra content that can set cookies on your device and collect data about your activity. Please review their details and accept them to load the content.Manage Preferences