Whether your mum is looking for some chocolate made with love in Galway, a stylish jumper from Dublin or a delicious hamper from one of the country's talented producers, our all-Irish gift guide has got you covered this Mother's Day.
A sustainable gift box
Founded by James and Eoin in Co. Kildare, while surrounded chickens and their pet cat, Faerly aims to give customers an in to living a simpler and more sustainable life. With gift boxes jam packed with Irish good ranging from soaps and candles to skincare and haircare, you'll have no problem finding something for your mother dearest.
If your mam loves something sweet in the evening and a hot cup of coffee in the morning, this Irish Makers coffee and chocolate gift box for €25 will go down a treat.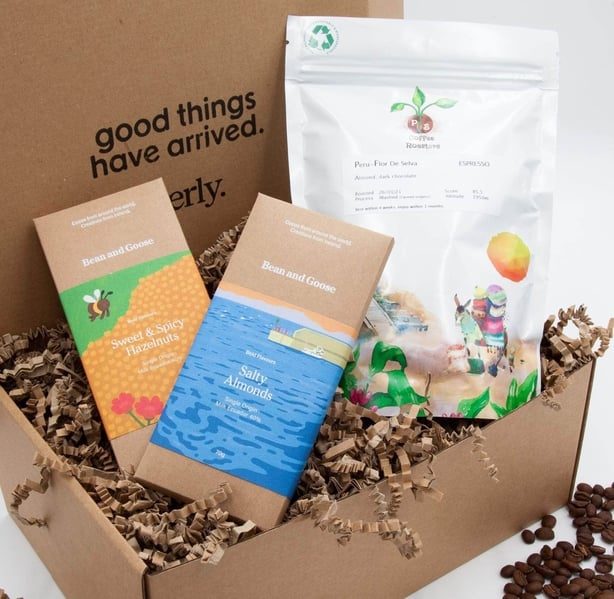 Lovely linens
Mimi and Martha are a mother-daughter duo with a background filled with music, art, design, and culture. The eco-conscious women bring a unique collection of crafts and designs to their website, supporting artists from both home and abroad. 
Just in time for Mother's Day, the two have teamed up with the designers at Enrich and Endure to create a set on lovely linen towels in their signature mint and lilac palette. They are handcrafted in Ireland using 100% Irish linen and cost €35.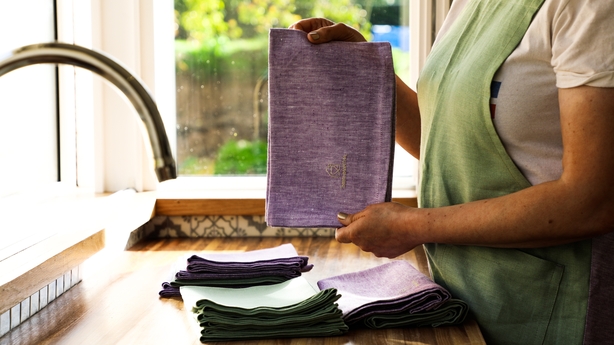 A good book
Avid reader and self-confessed chocoholic Aisling Finn came up with the idea of a sweet subscription service from her home in Co. Waterford. Whether you're looking for a one off gift (starting from €23) or a monthly surprise (€33 per month), the Book Resort will deliver a brilliant new book (genre of your choosing), a large bar of chocolate and a small artisan product from a small Irish business to your mammy.
If you want to splash out 'Just for You Mum' box is available for €72 and includes a book, a solid perfume from Jo Browne, a Millis candle and a large bar of salted caramel chocolate.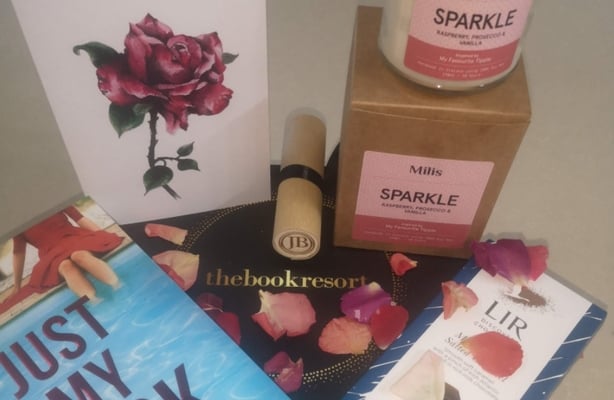 A wild animal
If your mum's house is already filled to the brim with flowers, scarves, lotions and potions, you may want to start thinking outside of the box when it comes to gifts. Why not surprise her with something different by adopting an animal? 
Once lockdown has lifted, you can treat her to a day out at Dublin Zoo and lunch at the tea rooms next door. Simply visit Dublin Zoo's new online gift shop, adopt your mum's favourite animal, and get a bonus factsheet that celebrates all of the amazing mothers at Dublin Zoo.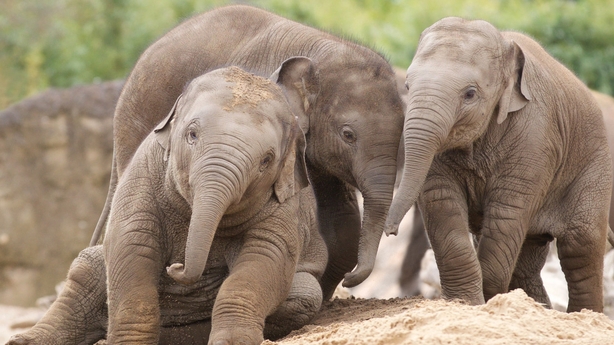 Something sparkly
Founded in Dublin in 2011 by Natasha Obernik, NJO Designs has over 20 years of experience and a stunning range of jewellery that are bound to put a smile on your mum's face. The Irish owned family business have a specially curated selection of Mother's Day gifts available at a range of prices.
If you're able to splash out a little this year, check out these 9ct Star Climber Earrings for €92.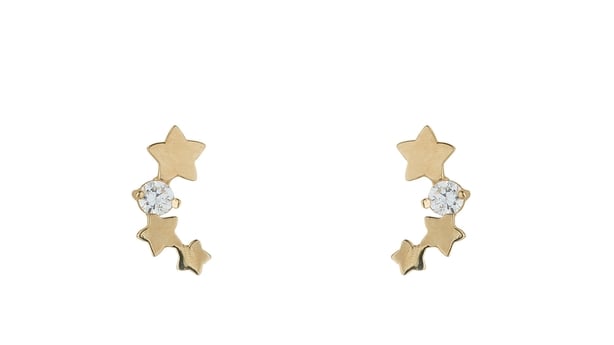 An essential accessory
This handmade essential oil diffusing bracelet was designed by Helen Fitzpatrick and can be found on sustainable site Reuzi for €20. The beads in this interesting accessory include lava, wood and natural pink zebra Jasper. Lava is a grounding stone that promotes calming, strength and courage.
After a long year, we could all do with some soothing elements in our life. Your mam can simply add a drop or two of her favourite essential oil to the lava bead and the oil will diffuse gradually throughout the day while she wears it. Bliss.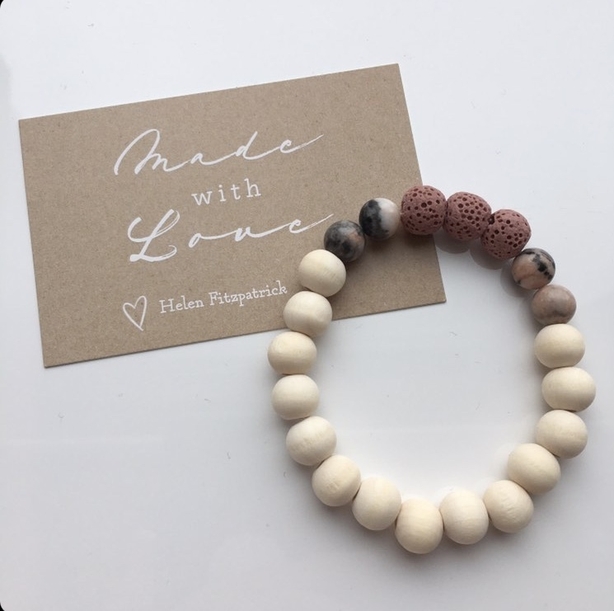 A cheesy spread
It looks like we won't be able to dine-out this year so why not create an Irish-made feast at home instead? The Mother's Day Kilard Party Box from Donegal Farmhouse Cheese is the ideal gift for the cheese lover and costs €32.50.
Based in Kilard, this business is run by husband-and-wife duo, James and Noreen Cunningham and their cheddar is handmade from pasteurised cow's milk and contains no artificial flavours, colours or preservatives.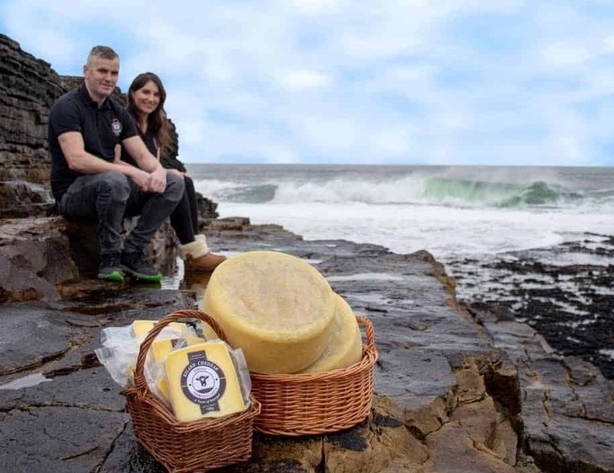 Cosy cashmere
Wearing a good pair of leggings and a nice top to the shop is about as exciting as our social lives get at the moment. With the Lucy x Pippa collection, you can treat your mam to a stylish jumper that will make her feel incredibly chic on her next trip to the supermarket. Post-lockdown, these pieces will make a seamless transition to looking fabulous at brunch with the gals or around the office.
This off-the-shoulder sand jumper is made from 100% merino wool jumper and costs €100.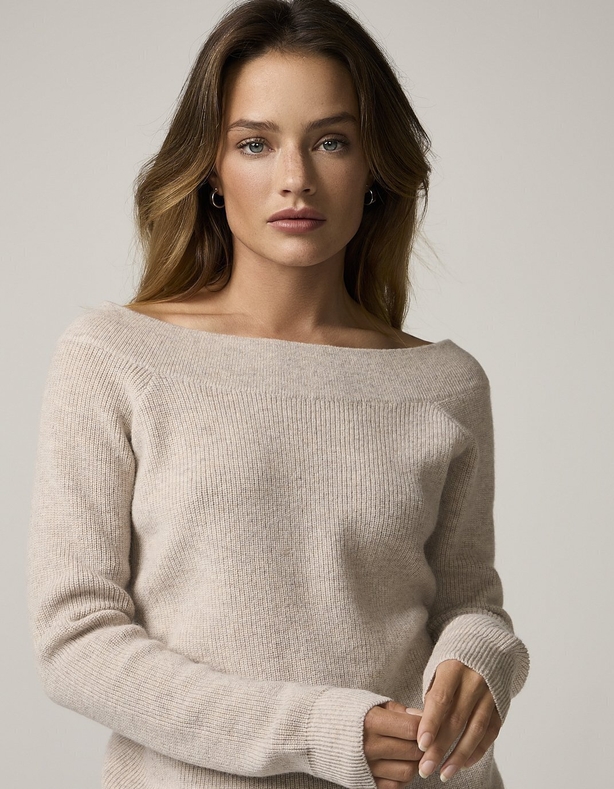 A big printed hug
GiftedfromIreland.com is an Irish eCommerce marketplace with a whole heap of Irish brands that will help you shop local this year. We particularly like this 'Hug' print for €49 from award-winning Dublin artist Francis Leavey's 'One Line & Minimalist' series.
If you can't give your mam a real hug this Mother's Day, this might be the next best thing.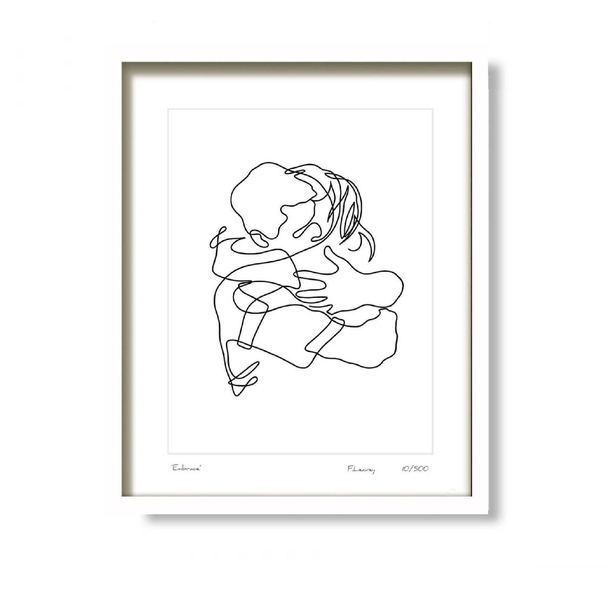 Something funky
If your mam would opt for neon pink over pretty pastels and a funky kimono over a moderate twin set, we bet you'll find her the perfect gift in this Aladdin's cave of hand-made and organic treasures. Based in Dublin, Mira Mira is home to everything eclectic whether it be jewellery and household goods to aromatics and retro roller skates.
We personally love this glamorous 'Tribal Eye See You' mirror for €18.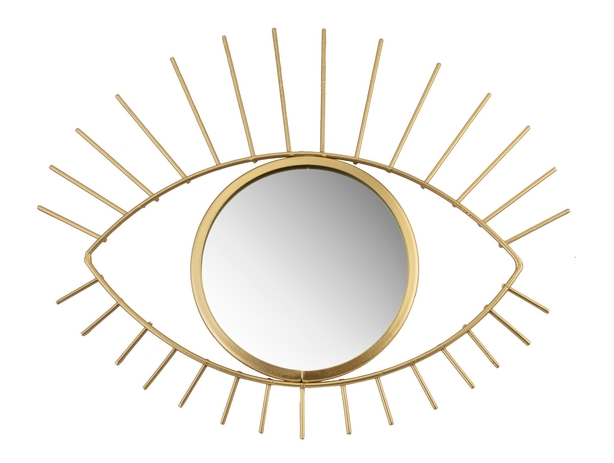 A scented candle
Can you ever really go wrong with a good candle? With the right scent, you can turn a house into a cosy haven with beautiful lighting and atmosphere. Put Your Feet Up have a range of handmade candles that look good, smell good and do good thanks to their reusable apothecary style jars.
The start-up was founded by a husband and wife team, Joe O'Regan and Deirdre O'Connor, last year when COVID-19 threw a spanner in their career plans. Their candles and diffusers come in a range of scents from warm Irish whiskey to sweet coconut island.
This natural wax candle costs €15 and smells of driftwood and rock salt.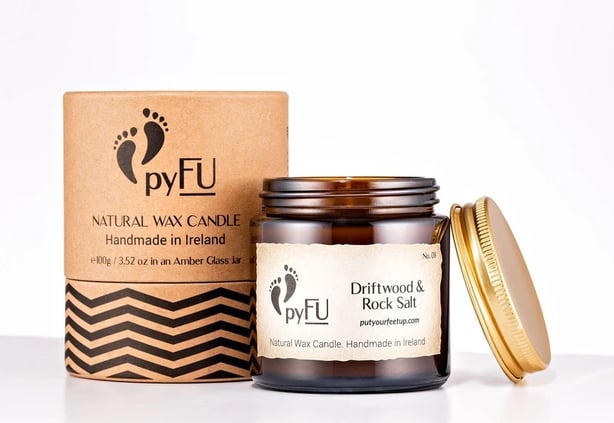 A slinky scarf
Having graduated from NCAD with a Bachelor Degree in Textile Design and from London College of Fashion with a Masters in Fashion Entrepreneurship & Innovation, Trudy Feighery created a lifestyle brand in 2017.
Specialising in textiles for both interiors and fashion, Tru Tru Stories has a range of cushions, scarves, masks and decorations in a range of beautiful prints and stunning colours.
If your mum loves to co-ordinate her look, you can buy her the Lilac Magpie Silk Scarf (€90) as well as the matching mask (€25).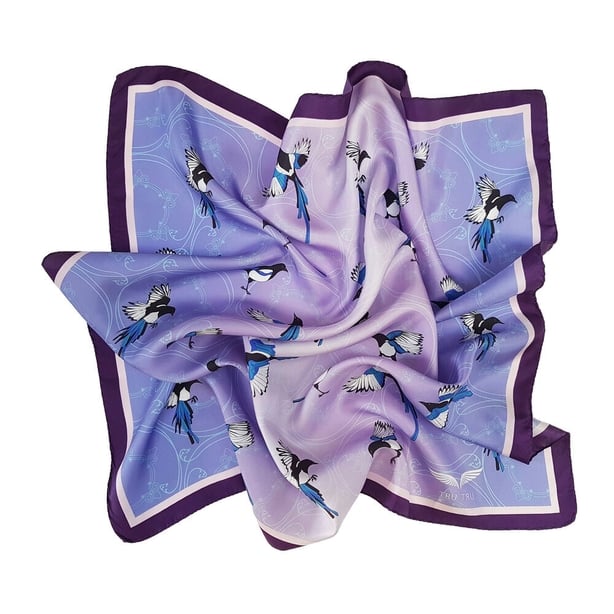 A cosy cuppa
Restricted from working during the first lockdown, sisters-in-law Nicola and Suzanne decided to throw themselves into creating NearlySisters, an online gifting company supporting Irish producers and makers as well as their own candles, coffee and tote bags.
For Mother's Day, the duo are selling a range of gift boxes ranging from €24 sets of hand creams and beauty bars to €185 sets with cashmere throws and flower vases.
The one that caught our eye? A cosy gift of Lily O'Brien's chocolate and two John Ryan ceramic mugs.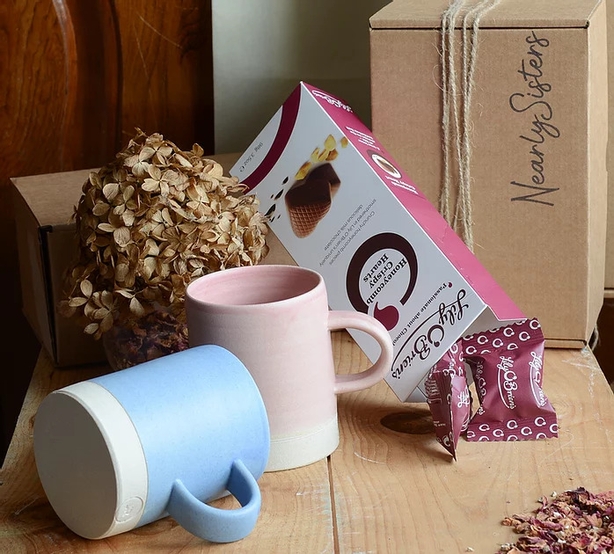 A sustainable set
Tús is an Irish sustainable lifestyle store that specialise in everyday earth conscious products. Founded in 2020, the site ensure that their products and packaging are made from raw natural materials and are completely plastic free.
If your mum is into sustainable self-care, you can pick up a gift set of sage incense, a beeswax candle, calm balm and a yoga mat spray for €36.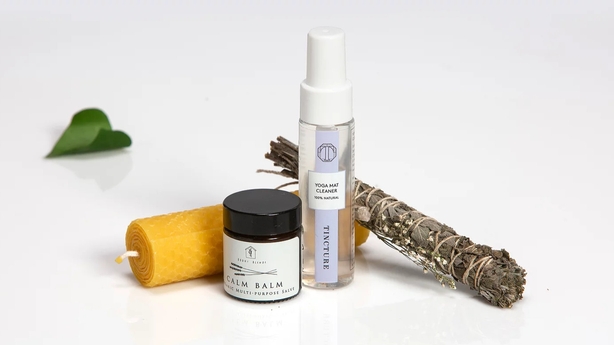 A care package
Located beside the Cliffs of Moher, Considine's Bar is a family run business that has been on the go since 1868. Historically it was both a country shop and pub but the shop fell by the wayside ocassionally until 2017 when Moher Cottage arrived. Selling Irish homeware, art, prints and pottery, the shop is a dream to browse around.
For Mother's Day, they have a 'Thinking of You' package for €24 that they say will put a smile on any mum / step mum / foster mum or mum-like figure. The package contains MoherCottage made soap, fudge, luxury chocolate, and a postcard to keep in touch.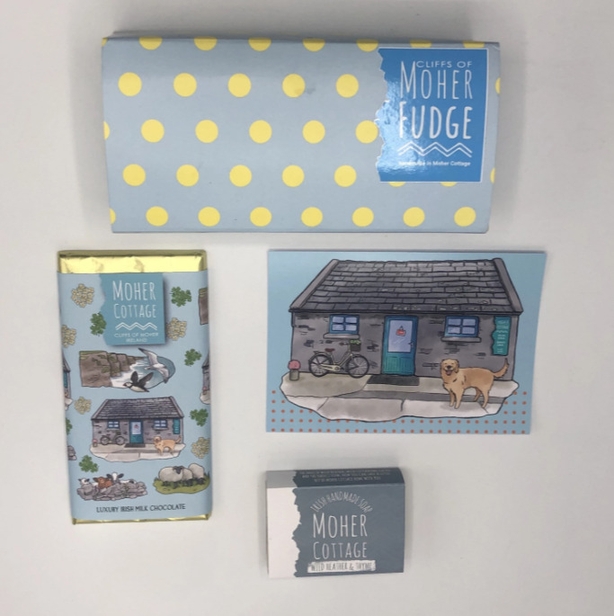 Homegrown grub
If you're mam is a sustainability queen, a whizz in the kitchen, or just someone that appreciates homegrown grub, she'll love a delivery from the Ardkeen Quality Food Store. Based on the Dunmore Road in Waterford City, the shop is locally owned and managed and offers up a unique food offering.
With hampers filled to the brim with Irish treats at a range of prices, you'll find something to fill the kitchen until Christmas. If you're willing to go big - or if you have siblings to chip in - the Food Heroes Hamper costs €175 and is a quarterly curated box brimming with up to eleven items, hand chosen by staff, and delivered straight to your door.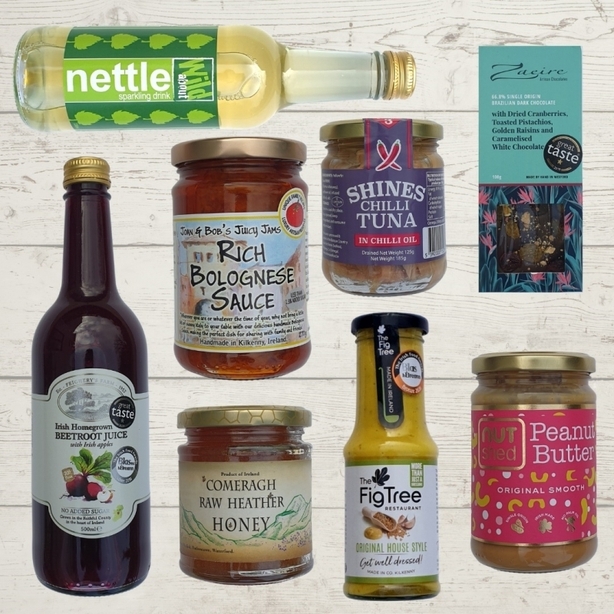 Beautiful body butter
Sisters Masindi and Denga Phiriga co-founded their natural, sustainable, vegan and cruelty free skincare line with an aim to nourish and care for all skin types. Aptly named Whipped, this handmade butter is whipped up from natural ingredients so as to avoid any harsh chemicals that could irritate the skin.
The company is based in Kells, Co. Meath, and the products come in reusable and resealable glass jars. A jar of Lemon Essential will cost between €15 - €55 depending on the size.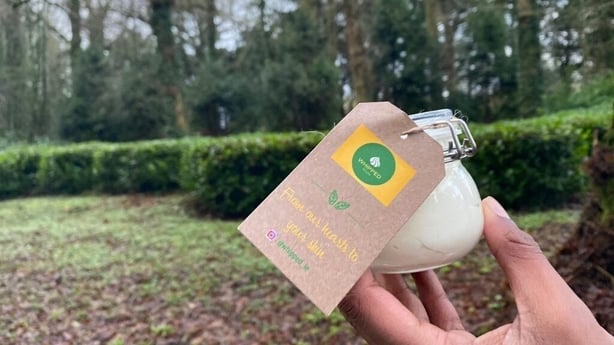 A stunning staycation
Can you believe we've arrived at our second Mother's Day in lockdown? At this stage, each and every one of us is ready for a break away and we all want to support Irish business while we're at it. With this in mind, Irelandhotels.com have created a 'Go Anywhere Gift Card' that allows buyers to give the gift of a well-deserved trip once we can travel again.
Operated by the Irish Hotels Federation and supported by Failte Ireland, the gift card will offer holders a choice of over 400 hotels and guest houses across Ireland. Gift cards will be valid for five years and can be bought between €50 to €1,000.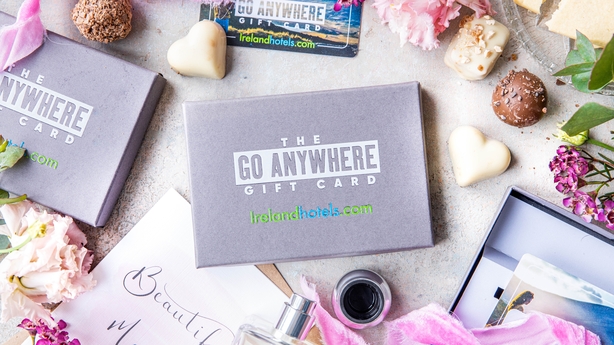 Nourishing hand cream
After all the hand sanitiser we've been using over the past year, a set of nourishing hand cream surely won't go amiss this Mother's Day. 
The Handmade Soap Co started out as a small operation in a kitchen before growing into a converted mill in Slane, Co. Meath where each product is still hand made with care.
The luxury brand has listed 'kindness' as their primary brand pillar, and this can be seen from their natural ingredients to their sustainable packaging as well as their promise not to test anything on animals. Their set of hand creams costs €27.95.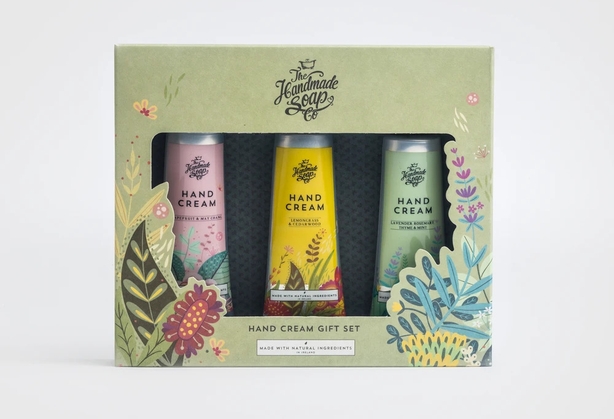 A cute card
If social distancing measures are in the way of you visiting your mam on March 14th, why not pop a card in the post so she knows you're thinking of her? Dublin-based illustrator Conor Merriman has two gorgeous cards on offer for just €3.50. They're the perfect way to simply say "Thanks for always being there". 
Something sweet
Created by head chef Grainne Mullins, each and every piece of Grá Chocolate is crafted with care in painstaking detail. Made in small batches in Kilchreest, Co. Galway, the bonbons are hand-painted and take a total of three days to create. As if that wasn't enough, each mould is polished individually to ensure that each piece retains its shine. Pre-order this stunning 'Mo stóirín' treat for €35.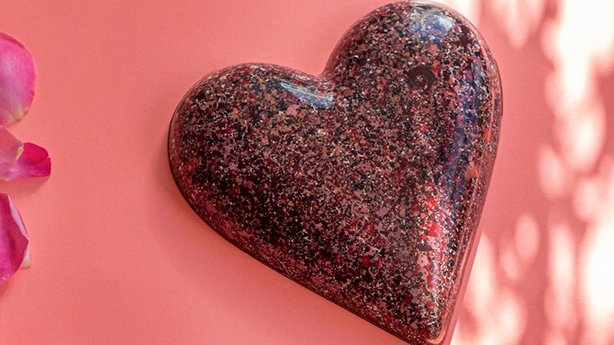 A thrifty treat
Whether you want to browse by charity or gift type this Mother's Day, Thriftify will allow you to shop sustainably and consciously for your mum. This homegrown website acts as an online retailer for Irish charity shops whose bricks and mortar homes are closed for the time being.
There are so many categories to shop from on the site, from books and clothes to bric-a-brac, that you are bound to find a unique and thrifty gift for your mother dearest.
A designer bottle
Mother Reusables are earth-friendly thermal bottles made from copper and stainless steel for €35. The artist-designed bottles are the perfect gift for mums who love spending time outdoors, are always on the go, or just care about their plastic use.
With all the walking we're doing these days, your mam might like having an extra accessory while exploring her 5km. An added bonus? For every product sold, Mother Reusables will plant a tree with backup from the Eden Reforestation Project.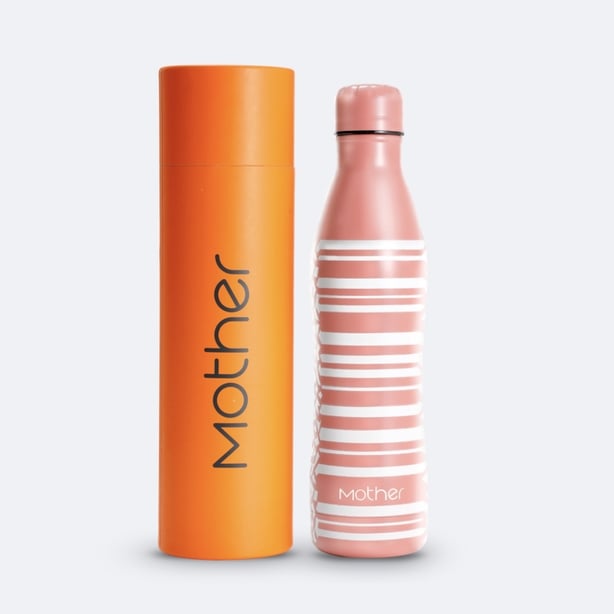 A dazzling smile
If your mum loves the latest in self-care technology and wants pearly white teeth for when we finally get to enjoy a night on the town, then a gift from Irish dental care company "Teeth Whitening Fairies" could do the trick. 
The at-home teeth whitening kit costs €65 and promises to give you teeth that are up to 12 shades whiter in half an hour.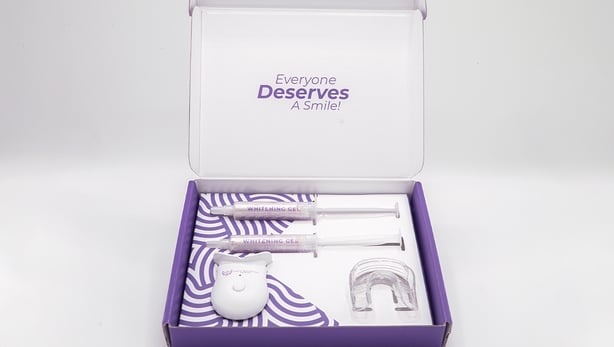 A glass of fizz*
Staying in is the new going out these days so why not get dressed up for Mothering Sunday and enjoy a nice night in? To celebrate Irish mammies and Irish business in the one go, WineLab have teamed up with a bunch of homegrown producers to create the ultimate Irish gift box.
You will have a choice of wines, alongside an eye-catching wreath and a JANDO Mother's Day card. You also have the option to choose some delicious Butler's Chocolates for €80 or an Airs and Grazes grazing board for €95 to complete the set.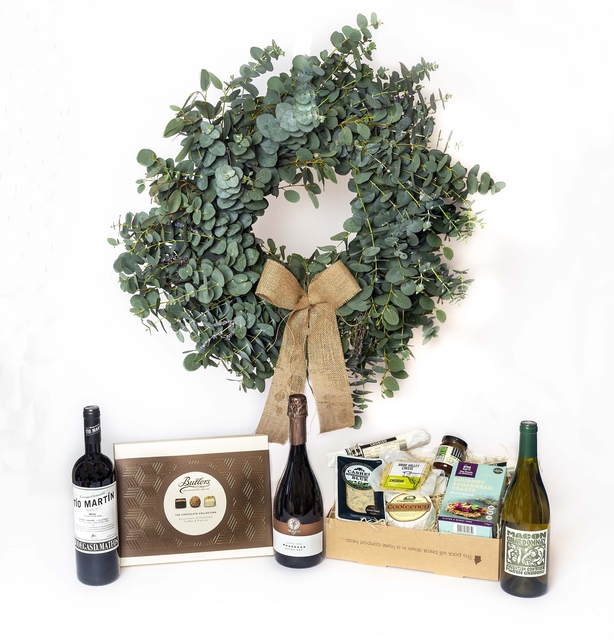 *If you are affected by any of the issues raised in this article, you can visit Ask About Alcohol