Project Sheela is returning to Dublin this International Women's Day, paying tribute to sites of significance to women's rights.
The street art project was founded by two anonymous Dublin-based artists to celebrate female sexuality in Ireland. Their sculptures - called Sheela na Gigs - originate from a kind of medieval stone carvings of naked women displaying their vulva. These kinds of pieces are found all over Europe, with most being found in Ireland.
This year, the pieces will be placed seven locations, with one being placed in a location each day during the week of International Women's Day, beginning on March 8th. Details and stories about the locations will be posted on Instagram here and you can find out more about last year's locations here.
We caught up with the anonymous artists ahead of their project launch to find out more...
Q1. Can we find out some more about the artists behind Project Sheela?
"Project Sheela is anonymous. We feel that in remaining nameless the project can belong to everyone and become more of a movement. In a life where every fact and more can be found with a quick Google search, its nice to have an element of mystery! All we can say is that the project is run by two female artists based in Dublin."
Q2. What was the inspiration behind the project?
"I guess we were inspired a lot by the repeal the 8th campaign, it brought to light so much pain and hurt experienced by women in Ireland over since the founding of the state and beyond. We wanted to acknowledge the pain and achievements of the past in relation to women's rights in Ireland and also look forward to what is still to be done."
Q3. Looking at the Sheela na gigs, what is the importance of highlighting the female anatomy? 
"Sheela na Gigs are medieval stone sculptures that can be found all over Europe, with most today being found in Ireland. Many were defaced or removed by the Catholic Church over the years. We can't be 100% sure what our ancestors were thinking when they created and displayed Sheelas, some think they were a symbol of fertility. But in recent years the Sheela na Gig has come to represent female empowerment."
"In Ireland, historically women have had a really awful time; from sexual abuse, forced slave labour, the butchery of symphysiotomy without consent, right up to today with the shameful CervicalCheck scandal. My generation has grown up knowing about the abuse in the Catholic Church from a young age, they hold no power over us, we have learned from the mistakes of the past."
"When I spoke to my mother about the project, she said the perception was that Sheelas were rude, but for me and most modern women, we are no longer ashamed of our bodies or of our sexuality. Enough is enough Ireland, we will not be silenced or shamed any longer. Our world is full of phallic symbols and no one seems to question this for a second."
"The female body is a powerful thing, it holds within it the power to create life! The Sheela na gig says all the things we want to say in her confident display, celebrating the female form, our sexuality, fertility and power."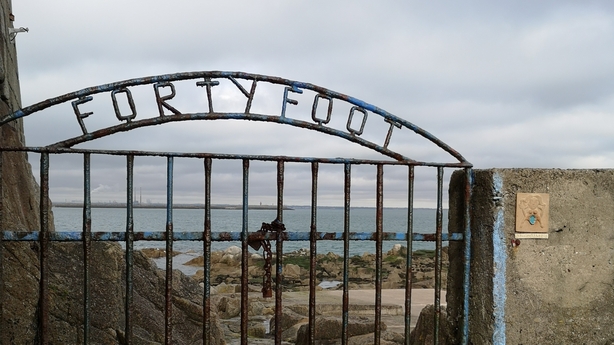 Q4. This is the second year of Project Sheela. What has the reaction to your pieces been so far?
"When we started the project we didn't expect the response we got for one minute. But within minutes of putting up the first Sheela, we were getting photos, comments and shares on Instagram and we were blown away by the positive feedback and just the love for Sheela and for the project.
People seem to really love what we are doing and we have been able to channel that love and support into fundraising for women's charities. So far we've been able to donate to Saoirse Women's Refuge and the Dublin Rape Crisis Centre."
Q5. As well as enjoying an art hunt, what do you want people to take away from this project?
"People will take away some really powerful messages. What we love about the project is that some locations will celebrate individual women or achievements, others highlight issues we need to work on today and others recognise and commemorate tragedies of the past, some of which have wounds that are still very much open. We hope that the project helps move us towards some healing in acknowledging that pain."
Q6. How will you be celebrating International Women's Day?
"We will be out putting up our first Sheela that day! We're putting one up each day for the week of IWD. But when we get home, there is a great online event happening on IWD organised by the National Women's Council called "#FutureisFeminist: A Celebration of Women in the Arts" so we will definitely check that out! We will also take time to appreciate all the amazing women in our lives and so should you!"