A new survey has revealed that Irish SMEs face significant barriers to success post-pandemic, which may inhibit their ability to compete with their European counterparts in the future.  
The report, carried out by Vodafone Ireland, captured data from 500 small to medium businesses across the country. 
Economist Stephen Kinsella analysed the data and compiled a report on where Irish SMEs stand in the digital age and the barriers they feel prevent them from being on par with their European counterparts.  
The report highlighted issues many were already aware of pre-Covid, like the provision of decent broadband infrastructure across Ireland. But it also revealed some surprising results. 
According to the report, rural businesses have adapted faster and better to the pandemic than urban businesses. 
"I was most surprised by the reaction of rural SMEs, and their adoption of digital technologies," Mr Kinsella said.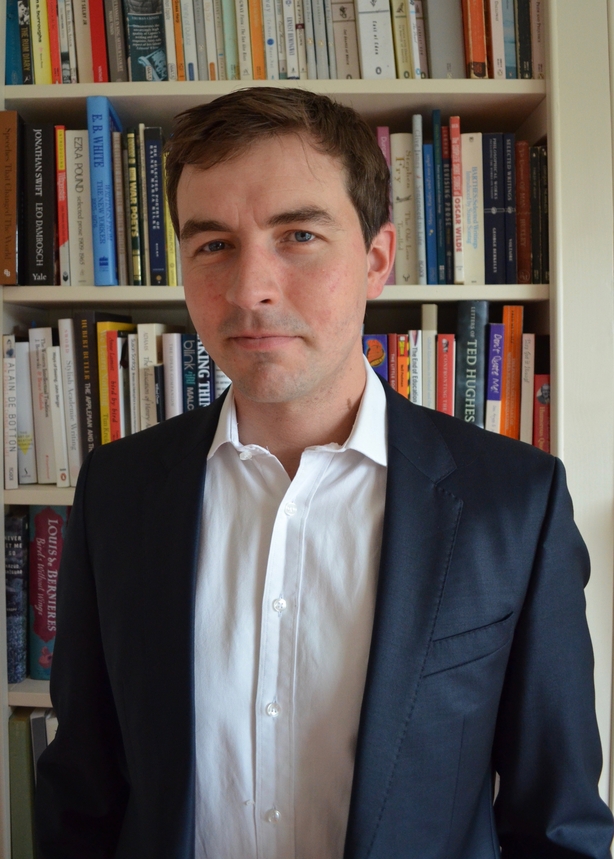 "Small rural businesses adapted faster and more forcefully than urban businesses did." 
Where those rural companies had the ability to access proper broadband and the tools to get themselves online, they were very quick to access new markets.  
"I was also very interested in what firms named as the barriers to adopting digital tools, like selling online and E-invoicing and data analysis," Mr Kinsella continued. "I thought that it would be mostly cost-related but actually they said it's skills. They want to make sure that their employees have the skills to use the technology." 
"The second major barrier was that they wanted the technologies like cloud computing, for example, to be integrated with their existing technologies," he said. 
The report also showed that the number of SMEs selling on the internet is incredibly low in comparison to European countries of the same stature.  
"Only 30% of Irish SMEs sell on the internet and we should be following Lithuania, Latvia, Estonia and Denmark where the percentage is higher." Mr Kinsella said.
"Latvia are miles ahead of us because their Government took a really strong stance ten years ago to make sure that digital skills were broadly based. It went through the education curriculum and there's Government supports for firms, so the skills are there, and obviously, they don't have the same of the broadband problems." 
49% of Latvian firms have a high use of technology where Irish firms are lagging behind at 31%. Mr Kinsella says that by increasing our digital use to 50% it would really drive Irish business forward in terms of employment, repatriation, and new markets.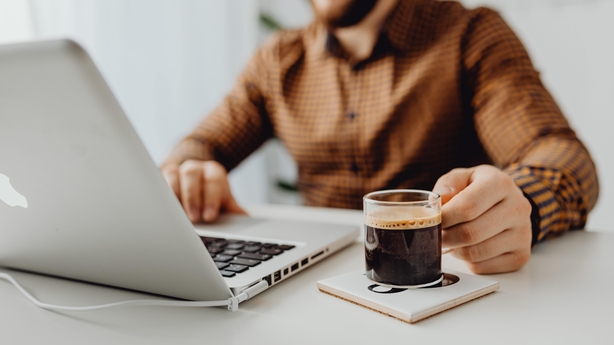 "We could move to 50%, which is the European average, we could create an enormous number of new jobs, more profits for companies, we could alter the kind of business that takes place in rural Ireland and change the urban structure a little bit. People wouldn't have to be as reliant on Dublin as the centre of the universe. I think there's a real positive message from this," he said.
"And it's not that difficult you know, it just a case of getting people to access to the skills for free, making sure that they want to do this and that it's possible for them, with help from the Government.
"And actually, roll out the National Broadband Plan. You can't have a firm with a proper digital strategy if they aren't sitting on a bedrock of good broadband."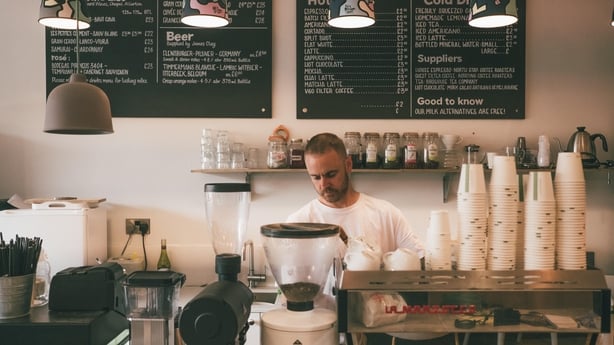 Delving deeper into what Irish SMEs are lacking, and what exactly they need to compete on a European scale, the figures tell a striking story. Some 25% of Irish SMEs are not confident their staff have the necessary digital skills, 50% of firms plan to invest in specifically in digital skills training and 60% plan to invest in people training in the next two years.
"What they're identifying that is a skill gap," Mr Kinsella said. "And if we can bridge that gap with capital, then we've lowered one of the main barriers to adoption of these technologies, then all of a sudden the rest of us will come on board pretty quickly. 
"I think people aren't afraid of these technologies if they know how to use them and they know how they integrate with the existing technology stack. They would be in a much stronger place to expand their markets.
"There's a massive market out there, there's a very different set of skills we need to access that market. And once we have those skills, we are going to do very well." 
Another figure that was surprising, given businesses have been experiencing a turbulent time during the pandemic, is 67% have confidence in the future of their own business. 
In  fact, 50% of businesses believe that they will return to normal ( pre-Covid levels of activity) within the next 12 months, though one in three believe it will be 2022 or later.
 To read the full Vodafone Ireland's Covid-19 and the Irish SMEs Sector report visit here.