He's one of the country's busiest and most passionate sporting figures, but Davy Fitz has been making up for lost time since Covid stopped him in his tracks.
With two hit shows on RTÉ, Ireland's Fittest Family and Davy's Toughest Team, and no doubt many plans in motion, it certainly doesn't look like Davy has been held back too much by the pandemic. But he says that when the country shut down in last March, it came as a much needed break. The coach was close to burn out.
Joining this morning's 2FM Breakfast with Doireann & Eoghan, Davy Fitzgerald chatted all things lockdown and burnout, as well as his shows Ireland's Fittest Family finale this Sunday. And if you're feeling a bit low about the restrictions, there's no one better at giving you a boost of optimism than Davy.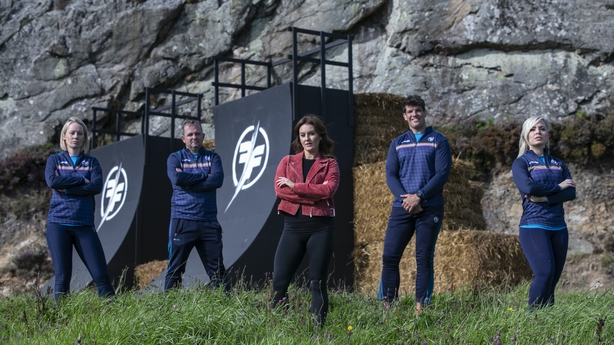 "I suppose I'm like everybody else", he tells Doireann Garrihy. "I'm a bit frustrated with lockdown, this latest one, but we're making the best of it. There's light at the end of the tunnel, we're going to get there."
He went from being out and about, "travelling 24/7" to grounded like so many of us. "My god, what a shock last March. I'm around herself all the time, I'd say she was cracking up with that! I didn't know what to do with myself for a few weeks. To be honest, I didn't realise how burnt out I was."
After a few weeks catching up on sleep, he came back ready to sort himself out. "I just decided to put myself first."
Top of his priorities was Ireland's Fittest Family and ensuring the celebrated show could still go ahead in all it's nail-biting, white-knuckled glory. And of course it was: it's not known by many that the show is Davy's "baby", as Doireann puts it, an idea he hatched with a friend, Jim Sheridan, in 2012.
"No matter what happens, they're not beating us"

Fighting talk from Davy! ????#IrelandsFittestFamily the FINAL ??

Sunday 6.30pm | @rteplayer @docallaghan4 pic.twitter.com/AZoFe6heu9

— RTÉ One (@RTEOne) February 19, 2021
"I was worried would it actually happen, number one", he tells her. "It was different, but I'll tell you one thing: I was like a little child at Christmas. I just couldn't wait to get there and do it! I'd done nothing for months and I swear to god, I never felt as good as I did on set."
Getting back to the swing of things means facing off against three other judges – Derval O'Rourke, Anna Geary and Donncha O'Callaghan – who were just as raring to go. Who's the most competitive of them all?
"Donncha is absolutely so competitive, it's beyond belief", Davy says. "He comes across as being all the joys and whatever. He's great craic, but when he has to switch that button on he'll go through ya. I'm telling ya, his attitude to winning and being competitive. If I was going into war, I'd love to be with Donncha O'Callaghan going into war."
It's clear that they love the families with all their hearts, but they're athletes at the end of the day. "Trust me, Doireann, we are competitive."
That said, he doesn't focus too much on the trophies as much as it seems. "I want to see joy, I want to see happiness, I want to see people doing things they don't think they can do. Anything is possible.
"This is for everybody. We want people to have a giggle, to shout at the telly. I just want them to enjoy it."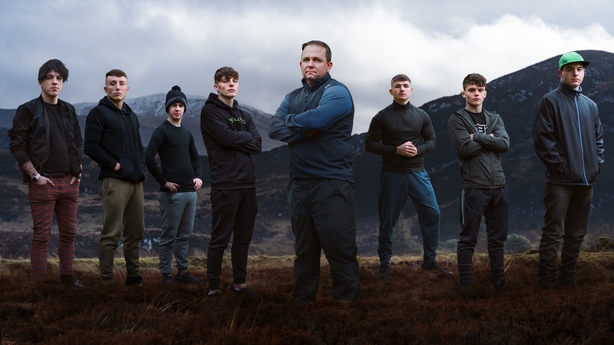 His hit streak continues with the incredibly moving Davy's Toughest Team, a show that follows seven young men as they try to overhaul their lives and confront their individual difficulties.
"I just want to see if I can make a small bit of difference to the lads. Was I out of my depth in it? It was a tough one, Doireann. I found it tough, but I learned a lot myself."
He says focusing on the individual is the way to help and connect with people, a lesson he learned over his long career as a coach.
"I love dealing with people. When I figured out that you've got to treat everyone different and figure out their weaknesses, their strengths, what makes them tick because we're all different. I think if you can figure out the individual and trying to relate to them, you've a good chance of getting the best out of them."
Watch Ireland's Fittest Family this Sunday at 6:30pm on RTÉ One.
Listen to Davy's full chat with Doireann at the link below: