It's hard to believe that anyone chatting to Hugh Wallace would start their conversation with anything other than: "You have my dream job".
As a judge on Home of the Year, Wallace – architect and founding partner of Douglas Wallace Consultants – has been snooping into people's homes for seven years, exploring everything from a converted lighthouse and carriage house, to renovated period homes and former shop fronts.
And his response, as with everything he does, is full of giddy grace: "Aren't I the lucky man?"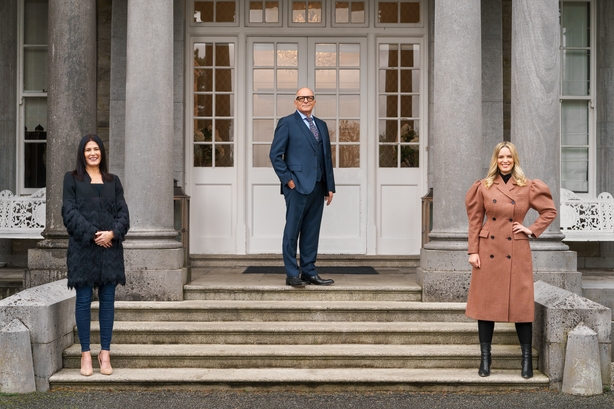 He's joined by two new judges, Suzie McAdam and Amanda Bone, who will bring fresh eyes to the competition.
"They bring their own expertise and knowledge and if you like, that adds a different dynamic to what we talk about, how we describe things and also, you know, the things that you find fascinating or interesting, they are different from the shows before", he tells me.
He's seen tastes change massively in those seven years, and so is the perfect barometer for where we're at, style-wise in Ireland. "I find style quite interesting because it goes in cycles, so at the moment, there's sort of a back to the 60s style, you know, with brash colours", he says.
"Pleated curtains, yellows and pinks are back. Vibrant, bold colours", he adds. But there's one area we've not yet mastered: lighting.
"I think that lighting is one of the things that has transformed. But we haven't grabbed that yet. We don't know how to do lighting in the home to give the to add that extra layer of ambience."
Feeling attacked? Read on.
"We're running around the place, putting in down lights as if there's no tomorrow. So we're using the same cold white. Which is, if I stand under it, I look grey."
This colourful home has the judges debating already! 🏠🌈#HomeOfTheYear is back TONIGHT at 8.30pm | @RTEPlayer | @HomeOfTheYear pic.twitter.com/6tWRw6cObK

— RTÉ One (@RTEOne) February 16, 2021
"Most people don't know that light out of a light bulb comes in different ranges of colour. What you should be looking for is a thing called warm white. And then when you wake up in the morning or you're going to bed, you look beautiful. So at least you have a good start to the day!"
In a year when many of us have only seen the inside of our own homes, peering through the keyhole into other houses is the highest form of escapism. With Level 5 restrictions keeping us home, the urge to update our living spaces is real.
"Well, I think that our homes are definitely places, whether we like it or not, we have to spend an awful lot of time", Wallace says. "So for Home of the Year this year, I was really looking for what makes the home exceptional, what makes it, you know, when you open the door and it puts the smile on your face.
"It's like your your cave to hide, when everything outside is a bit horrible."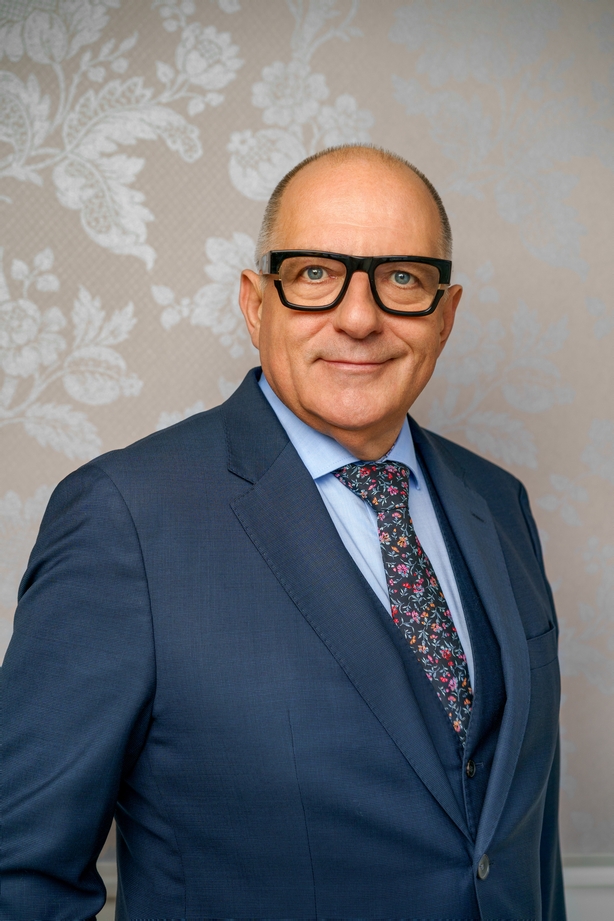 Unlike overhauling your wardrobe or impulse-dyeing your hair, switching up your home takes a bit more effort, not to mention money. This, Wallace says, is the great plus of Home of the Year: it emboldens people yearning for a change.
"I think that to a certain extent, a lot of people have a desire to change their house, but they're a bit nervous or concerned or they think they don't have the experience or the ability. And I think looking at shows like this gives people a sense of confidence that they can go out and they can be bold."
"The show isn't saying everything has to be pristine, perfect, all designery, you know, clean lines or architecture, beautiful materials", he adds. "It actually can be a bit of a mélange. It can be a meringue. It can be an Eton mess! That is for me what a house has to be."
Maybe it's spending more time alone, or perhaps it's due to endless house on Instagram, but we do seem to be getting more individual and brave with our choices, Wallace says. "And that's what I'm really looking for in home of the year, I'm looking for individuality, that spark of genius."
While the pandemic has certainly changed the way we live, our homes don't look massively different almost a year in. We're not installing sanitising stations at our doors, appliances invented just for washing masks aren't being hocked in supermarkets (yet). But you can see it in the subtle tweaks we've made here and there.
"Very often a bedroom had disappeared and just become the educational workshop of the house", Wallace notes.
"You have the good old noticeboards started to appear on walls with pins up and who is doing the next Zoom call, whether there is overlapping. It's quite it's quite an undertaking to be educating the children, holding down two jobs and living in a house and doing all that while living in the same space or house."
Homeowners ingenuity, already out in force in previous seasons of the show, has ramped up once more as possibly less extra money and more free time – combined with a need for distraction – has led to a boom in DIY.
"The great thing about this year in particular is people are, you know, they're starting to buy old furniture, upcycle old furniture, reuse stuff and mixing it up then with modern new pieces. And that's a real skill", Wallace adds.
Watch Home of the Year on Tuesdays at 8:30pm on RTÉ One.