If you've been itching to pick up the hammer, or give the house a lash of paint, consider this your sign.
RTÉ & Ronseal have teamed up and are looking for the Best DIY-ers around the Ireland to take part inThe Big DIY Challenge with PJ Gallagher.
Providing tips and advice for the viewers (and a critical eye on the projects) are two judges, TU Dublin Lecturer in Construction, Jennifer Byrne, and Jimmy Englezos - Ronseal's decking dynamo.
The #BigDIYChallenge is back ??
Complete your project to compete for the €10,000!

To take part, simply submit your plans in advance online at: https://t.co/1yMSj5anC7.

Registration closes on Friday 26th February at 11:00PM pic.twitter.com/GQ7G9pnHz4

— RTÉ One (@RTEOne) February 3, 2021
Prizes for Best Small Project, Best Inside Project, Best Outdoor Project and Best Upcycling Project will all be up for grabs, so if you know your niche or just want to try your hand at something new, there's plenty of scope for impressing the judges.
We caught up with Jennifer Byrne to hear all about her love for DIY and what she's looking forward to seeing in the projects.
This is your second time judging the projects. What are you most looking forward to?
I am looking forward to more variety of projects and more creativity. When people get really involved in creating something, they can do amazing things that bring happiness to themselves and others and let's face it we can all do with seeing more happiness.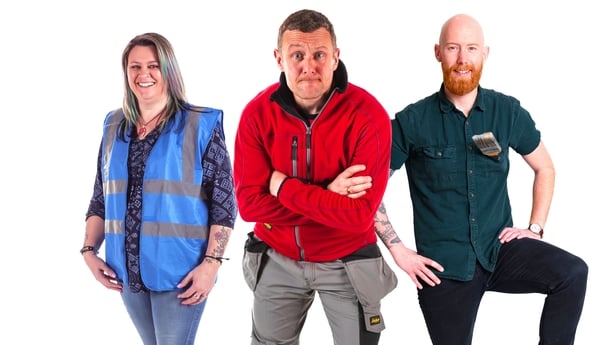 What will you be looking out for in the projects?
I would like to see projects that are planned well and executed to a good standard with careful consideration given to the choice of materials and finish used.
Do you think people are more interested in DIY now? Why?
I think that people are more interested in DIY because people found themselves at home during lockdown and did DIY projects to break the monotony of being confined to their home. Working with your hands is very therapeutic it can allow your mind to clear and help you to unwind.
Creating something, whether it is bringing something into being that wasn't there before, giving something a new lease of life or remodelling a room when you are finished you get a great sense of accomplishment. Something tangible for your efforts, something that you can be proud of.
People also realise that carrying out the work yourself can be a real money saver. People will have seen a range of projects in the first season so hopefully there will be more projects entering unless there are no projects left because everyone has done them during lockdown.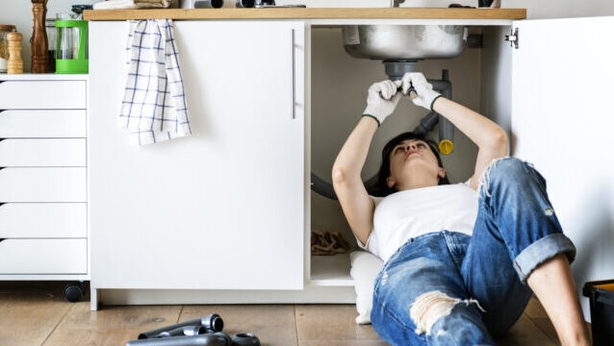 You're vocal about women getting stuck into DIY. Why is that?
I'm vocal simply because I can be? I believe that women know what they want and they are perfectly capable of working at many DIY projects. The problem is somewhere along the way some of them have lost the confidence to do so.
I would suggest that they start small and tackle small projects then when they have accomplished that move on to something bigger. And never, never utter the words "I wouldn't be able to do that", trust me everyone is capable of learning to do something and I find that women work neater so less time spent cleaning up after a job.
I have come across some exceptional young women on the TU Dublin Access to Apprenticeship Programme that are now employed as Apprentices in industry and they are excelling at what they are doing. I am amazed at their confidence now, which they did not have at the start. So in short, I want to see lots more women entering season 2 and showing PJ how it is done.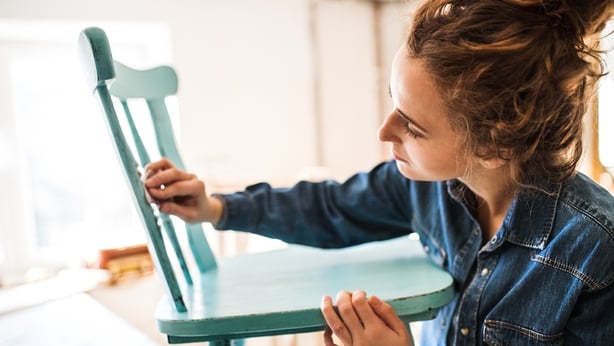 What is your favourite kind of DIY project to take on?
Honestly, my favourite kind of DIY project is one that I have finished because I have a habit of starting another before finishing the first. Sometimes what starts out as a small project ends up as a big project, for example you paint the sitting room ceiling, great!
Now the walls look shabby so you strip the wallpaper and re wallpaper. New colour scheme develops so you change the flooring then you end up painting or revarnishing all the wood then possibly even buying a new sofa. Tip: Keep your projects small and don't paint the ceiling!