Many of us will be spending Valentine's Day away from our valentines this year, but there are lots of ways to show them how much you love them. 
The pandemic has made it impossible for some couples to mark the day together, but as legions of long-distance couples know, there are ways around physical distance.
From sending care packages of their favourite things, to reminiscing about the past together, and of course the many ways of saying "I love you" with a sneaky delivery, here's our list of ways to spend Valentine's Day together, even when you're apart. 
Say it with donuts
If you can't Homer Simpson-style drool over each other, drool over some donuts. If there's one upside to spending Valentine's Day alone, it's the freedom to eat all the heart-shaped treats yourself, and who wouldn't be delighted with a box of love-themed donuts? 
The Rolling Donut have created two Valentine's Day-themed boxes for the holiday, both filled with delicious treats. The Valentine's Box contains 12 donuts, half heart-shaped, in their most popular flavours, while the Sweetheart Box comes with 6 donuts and 4 handmade hot chocolate bombs. 
WineLab*
If you can't woo your lover, then why not knock back a woo-woo over Zoom? WineLab, a leading Irish supplier of small-batch wines and bubbly, has created a box guaranteed to wow your one true love. 
The 'Our Moment' box includes a choice between one bottle of Rosé Champagne or three of their outstanding wines alongside some delicious Butler's Chocolates, a bouquet of 10 roses and a Valentine's card from Irish printmakers JANDO for just €90.
TikTok couples challenge 
TikTok is awash with lockdown date ideas, but many of them work just as well for couples that are currently apart. The 'Target Challenge' is the perfect way to show your loved one just how well you know them. 
Named for the American store, the challenge involves each person buying the other a selection of items based on these prompts: favourite drink; favourite snack; favourite colour; something that reminds you of them; and an everyday thing. You can set more specific prompts, too. 
To make this work while apart, simply buy all these gifts and post them out to your valentine for the added thrill of opening a mystery box of surprises!
Order a meal in for each other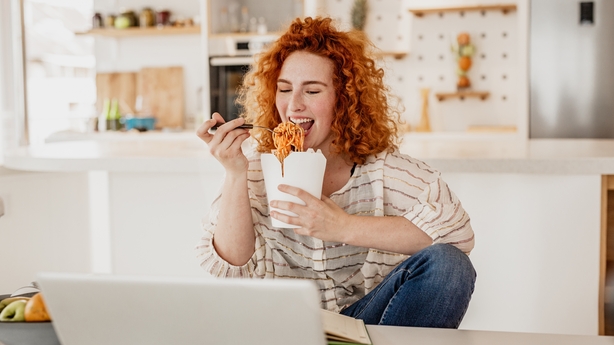 Food is the one of the most important parts of Valentine's Day, whether it's a little box of chocolates or a special meal shared together. With Level 5 restrictions still in place, couples couldn't go out for a romantic dinner even if they wanted to, so all the more reason to order something in. 
If you're ordering food in, you can do it two ways: either snatch up one of the many delicious at-home meal kits designed by innovative restaurants, or order each other's favourite meal and eat it together. It's a true test of how well you know your partner, too, and if you really want to show the love you'll throw in some extra fries. They're worth it. 
Send flowers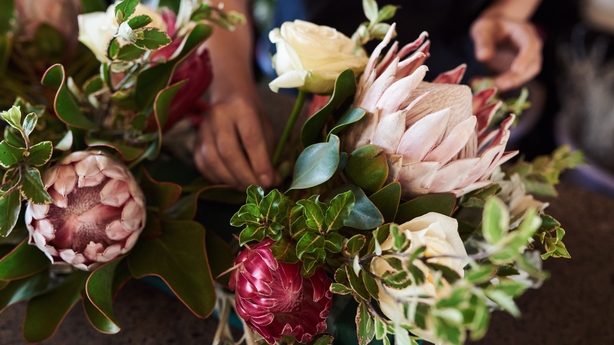 It's a classic Valentine's Day move for a reason. Are you going to win prizes for originality? No, but this year more than any other a bouquet of flowers is just the thing to brighten your lover's day. Who wouldn't want to open the door on a potentially wet and dreary Valentine's Day to a joyous bouquet of flowers?
New Moon Blooms – an ethical, sustainable and eco-friendly flower delivery and subscription service that specialises in letter box deliveries – have a stunning collection of bouquets, including a Zodiac range if your paramour is astrologically minded. 
Cook favourite dish together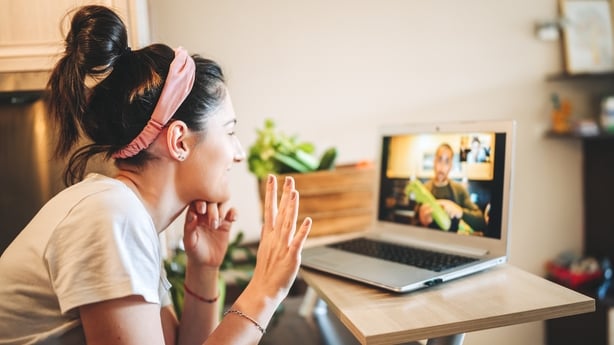 Whipping up something tasty together is a classic way to show your love, whether it's a luxuriously lazy breakfast, a decadent dinner or a sweet treat to be shared. Instead of ordering everything in, why not try your hand at cooking something together? 
Pick a recipe – or two, or three to make an evening out of it – and prepare the dish together over Zoom. Either both of you will nail it the first time or someone will make a hames of it, but either way it'll be another sweet memory to cherish down the line. 
Recreate your first date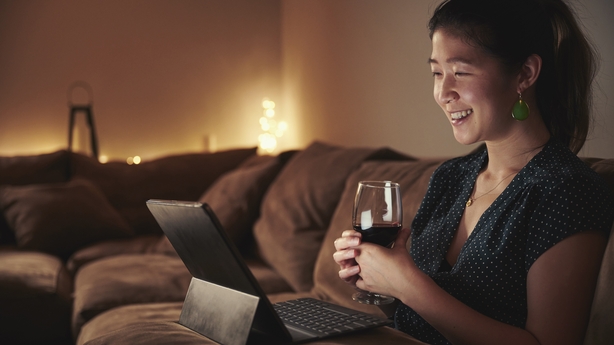 Do you remember what you wore for your first date? What perfume you used, what restaurant you picked? Do you remember what your first flowing, thrilling conversation was about? Do you remember what you ate, drank, laughed about?
When you can't be physically close, finding ways to feel closer becomes all-important. Taking a trip down memory lane is the perfect way to create that feeling of intimacy, no matter how far away you are. Maybe you wear something from that first night, or simply tell the story of locking eyes and touching hands from both of your perspectives. 
Make a joint playlist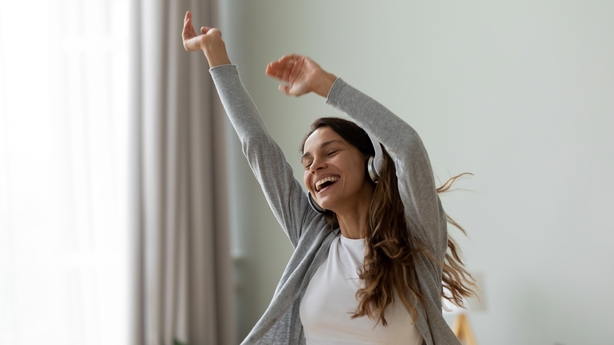 If you have to dance on your own this Valentine's Day, you don't have to be lonely doing it. Create a joint playlist on Spotify of all your favourite songs, tunes that remind you of each other or that are attached to specific memories. 
Give it a cute name and watch as each person adds another song to the list. Because if 2020 – and 2021, most likely – insists on feeling like a disaster movie, why not give it an epic soundtrack? 
*If you are affected by any of the issues raised in this article, you can visit Ask About Alcohol