Pull on the runners: Operation Transformation is back with a host of new inspirational leaders, heartfelt stories and expert hosts.
The hit RTÉ One show has been inspiring the nation to focus on their health and fitness and set themselves some goals for a very different kind of new year. From meal plans and exercise plans, to mental health check ins and ad break challenges, Operation Transformation is just what we need this time of year.
As always though, the best part is the leaders and this year's bunch is some of the most fun yet! Though one leader's eagerness led to a bit of a surprise come weigh-in time.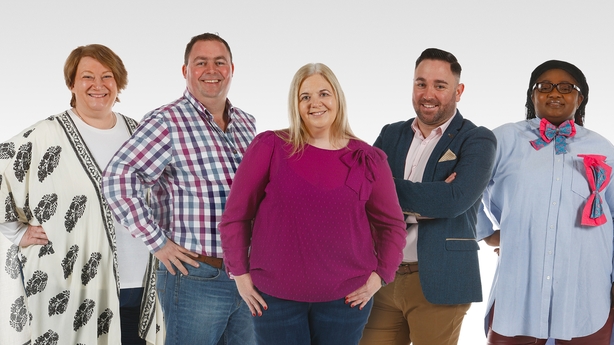 Sharon
Sharon spoke last week of keeping the impact of her divorce from her children and this has been at the forefront of her week again. Cooking with her children has helped her stick to her meal plan.
Her kids have helped keep her motivated to exercise, too, making this a true family plan. "I could do it on my own but what's the fun in that when you have family there to do it with you?"
At her first weigh-in, Sharon was told she lost 5lbs, having started the week at 15 stone 2.5lbs. They saw her steps drop slightly once she went back to work, which is what happens to many of us. Karl suggested simply trying to get some movement in every hour.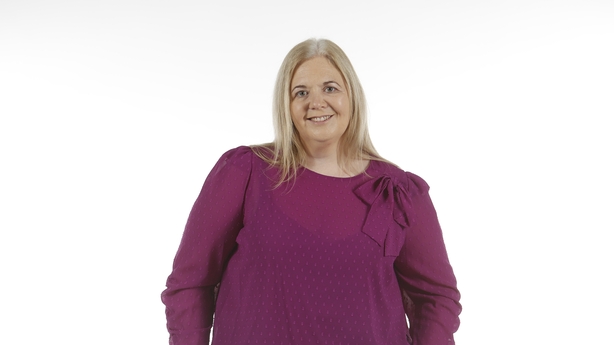 Paul
Paul got his family stuck in too, and was delighted to find some spuds in the week's recipes. Still, he couldn't buck all habits as he still takes his tea with sugar – though he is cutting down, he says!
As a truck driver, Paul needs to bring his meals with him which he does for the first day. By day two, however, he's back at the deli counter, building an OT-approved sambo.
This leader's lighthearted mentality was questioned last week by Karl Henry, but it's been keeping him going through long runs and meal plans. If you can make jokes about needing a sports bra while on your morning run, you know you're in a good place!
In the show's first ever remote weigh-in, Paul was told he lost 8.5 lbs, having started the week at 15 stone 11lbs.
"As Kieran Donaghy said to Joe Brolly, 'What d'ya think of that, Karl Henry?" Paul laughed. Aoife caught his habit for extra sugar, and warned him about cutting down. He said he'd already cut half a spoon from his usual two teaspoon habit, adding "I think that's great". As someone with pre-diabetes, it's important he cuts down more.
Paul's getting his exercise on while the kids get entertained - it's a win-win! ??#OperationTransformation tonight at 9.35pm.@optranrte pic.twitter.com/n0E6wwJnQU

— RTÉ One (@RTEOne) January 13, 2021
Susuana
Susuana started the week saying she didn't weigh anything in her house, instead relying on "what I think is small". Proving being careful and accurate with your measurements is important, the Cavan woman ran into trouble with her portion sizes.
With her fitness plan set, Susuana struggles to hit her stride, though she dresses up for the occasion – in jeans. Her son Henry steps in to help her out, sharing his fitness instructor knowledge and recommending some new outfits.
Her mood brightens as she heads out for her walk, something she's usually not a fan of. "This is going to be a joyful ride for me. I'm going to have the best fun I can have!"
With her portion sizes adjusted, Susuana surprises herself with how "satisfied" it left her, but not full. At the weigh in, she was told she lost 3lbs, having started the week at 18st 11lbs.
We need your consent to load this Instagram contentWe use Instagram to manage extra content that can set cookies on your device and collect data about your activity. Please review their details and accept them to load the content.Manage Preferences
Andrew
Andrew got to grips with grocery shopping, admitting he wouldn't know what chopped tomatoes are, with the help of his husband, Jay. Jay even pre-made his lunch for me and if that isn't couple goals, we're not sure what is.
Although he was left feeling "deflated" after the workout, he struggled through and capped it off with a walk and run. Andrew's divorce from sweets and biscuits had a very real effect as he battled a slight withdrawal headache throughout the days, and not even his pleas to Jay were successful.
Watching the show back proved incredibly emotional for Andrew, Jay and Andrew's mum as he spoke about his experiences of bullying. At the weigh in, Andrew was told he'd lost 7lbs having started the week at 14st 2lbs.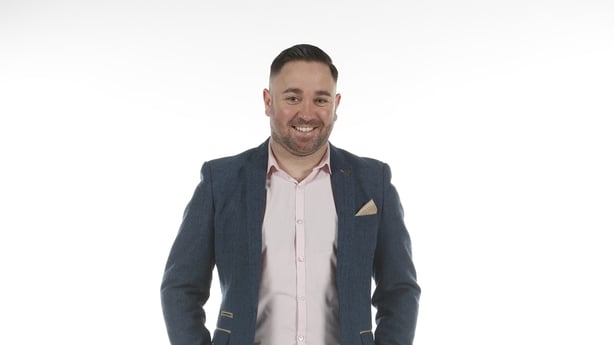 Hazel
Hazel's week started with tears, but not for the reason you think. She was stuck into chopping onions and veggies as she dived into her meal plan. Strict about measuring, she got her family involved too.
She did stumble somewhat – literally – when she took a tumble while out for her walk. Karl recommended she rest the lower body while she let her knee heal, but the next day she was back on the streets strutting her stuff.
Her husband made sure to get stuck in too, working out by her side. "It's not in our sitting room that we should be doing this panting", she joked to her hubby to the mortification of her kids.
At the weigh in, Hazel was told she had lost 8.5lbs having started the week at 20st 9.5lbs.
Introducing our new Minimum Fitness Test! Just how fit do you think you need to be? Check out https://t.co/aeu3pXZkMY and try doing the tests yourselves to find out! ?? ?? pic.twitter.com/ZgyYxh3Jl1

— OT RTÉ (@OpTranRTE) January 13, 2021
Meanwhile, fitness expert Karl Henry got the nation moving, this time putting viewers to the test with the Minimum Fitness Test.
Drawn up by the DCU School of Health and Human Performance, the deceptively simple test involves standing on one leg with your eyes closed, standing from a seated position without using your hands, push-ups and seeing how far you can travel in 12 minutes of walking or running.
Viewers jumped into the challenge, sharing their progress on Twitter.