As Ireland's Fittest Families returned to our screens, host Mairead Ronan spoke with Janice Butler about getting that work/life balance right, turning forty and why she's not ruling out baby number four.
Radio and TV presenter, Mairead Ronan, was very happy to ditch the leggings for a bit of glam for our cover shoot – so much so that she bought a few of the pieces from it. "I've realised that I bought feck all this year," she laughs, adding that it was lovely to get dressed up from the usual leggings and casual wear that most of us have taken to during the pandemic.
When I catch up with her after the shoot, she's driving home from the day job in Today FM to her relatively new home (they moved in last year) in Clontarf. She's in an upbeat, energetic mood; two things she needs for her presenting gig on Ireland's Fittest Family, which returns to our screens this week. Normally aired in October, it's gone into the Dancing with the Stars time slot and Mairead thinks it's a better fit.
"I'll miss watching Dancing, but it's strange how it's worked out; it's almost going into a perfect slot for Fittest Families, because I think when we're on pre-Christmas, people are thinking 'I could never do that', but you have a different mindset in January and it might inspire families to get fit", she says. "You naturally have more get up and go in the New Year. I think it will be quite inspiring every Sunday night watching families taking on these challenges together and getting through them ."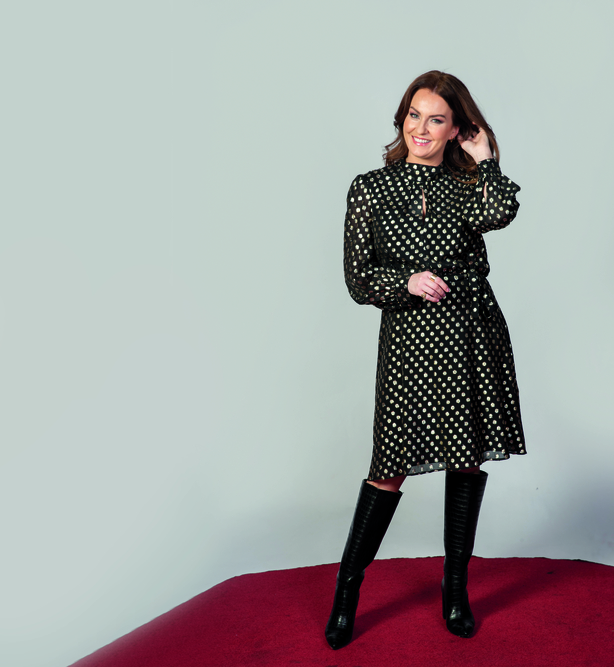 The mum of three (Bonnie (2), Eliza (4) and Dara (13)) remarks that her own fitness isn't what it was when she took home the DWTS trophy in 2019 and she's not too certain how her own family would fair in the RTÉ show. "My husband and son are quite fit. I'm average at the moment and I've a four-year-old who prefers dancing, so I think her and I would let the side down. And Bonnie is only two, so she's a little bit off yet," she laughs.
She didn't realise she was as competitive as she is until she entered DWTS, remarking that her main goal going into the competition was to not be eliminated in the first week. "I don't think I'm a competitive person and never did until I did Dancing with the Stars and I worked my backside off to make sure I wasn't eliminated in the early weeks. I didn't ever think I'd win, but I really didn't want to be gone week one to four, so I probably have a little natural competitive streak."  
Ireland's Fittest Families was filmed over an "intense" three weeks in August and September in Killruddery House in Bray, County Wicklow and Mairead says that due to the nature of the show and the families being their own bubbles, it was Covid-friendly in terms of filming. "Of all the shows that could go ahead in 2020, this was made for a global pandemic because you've got families and the outdoors."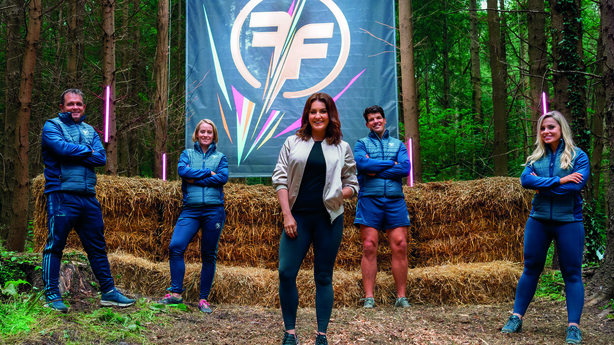 2019 was rollercoaster year for Mairéad Ronan. In March, she won Dancing with the Stars, just a few weeks after Getaways, the travel show she co-presented, was axed. In May, she and her family moved into their new home and at the end of the year, she got to anchor her own radio show (Mairead Ronan on Today FM), the lunchtime slot. 
"After Dancing with the Stars and when I got the lunchtime gig with Today FM, people were saying to me that I was having a bit of a 'moment', but I didn't see it like that. I've been working my arse off, I didn't just win a reality TV show and get all these offers; I had worked in radio really, really hard for a long time behind the scenes. I felt like it was 17 years of work that came together." 
"I feel all of my career has been a bit of an accident," she laughs. "I really wanted to work behind the scenes in radio, so when I got to do that, I couldn't believe it. Then I got asked to go on The Panel on RTÉ and I was sure that was a mix-up and they meant someone else. So I never thought I'd be on the telly; that was definitely an accident. I didn't just win a reality TV show and get all these offers; I had worked in radio really, really hard for a long time behind the scenes. I felt like it was seventeen years of work that came together."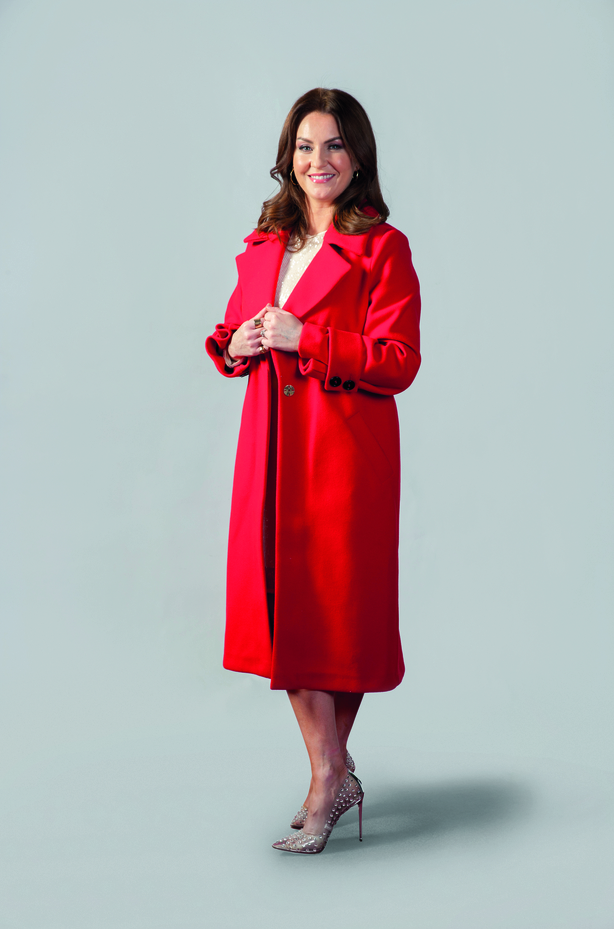 Having been in radio almost two decades, graduating from intern to producer (on Ray D'Arcy's show for 11 years and subsequently Ian Dempsey's) before going freelance in 2016, Mairead said she's finally struck that much sought after work/life balance with her new lunchtime show.
"I feel the show really suits me, but also it gives me something I never had before and that's a real, genuine work/life balance. I've never had it in any other job before. I get to do my work and not feel stressed and pulled and dragged everywhere. I'm home in the afternoon for the kids. It's given me something that I never thought I'd have as a mum."
She admits that being a mum of three makes it difficult to have it all. "When you're working five days a week, so much other stuff has to happen and it's not just the kids, it's the shopping, the washing, seeing my dad, spending time with my husband and my friends – there are lots of elements to the work/life balance. When you're working full time, and I hate saying this, but it's kind of impossible to have it all and do it all; some ball gets dropped whether it's fitness, friendships, healthy cooking, something goes. And I know that now. Anyone you tells you they're doing it all is lying."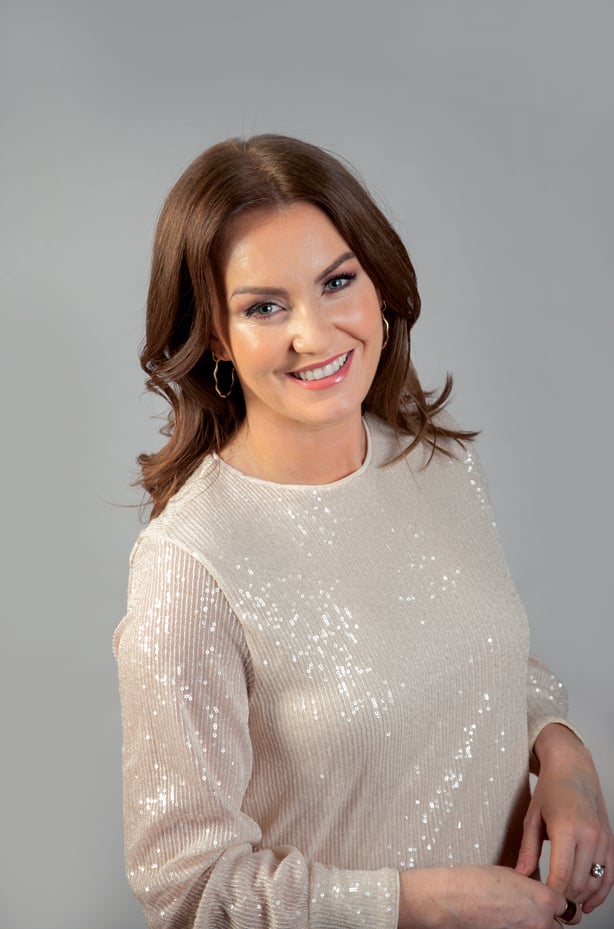 Mairead, who is originally from Finglas in Dublin, was 20 when her mum died of cancer. It was the day before her 21st and for years she didn't celebrate her birthday. She turned 40 last April and due to the pandemic, couldn't have a party. She says that her mother's death has given her a different perspective on ageing and it's something she embraces. 
"I was completely fine with turning 40," she says. "I had those feelings when I was turning 30 way more than turning 40 and I think it was where I was in my life. I'm very happy in my life and thankful for what I have, so I didn't get that dread turning 40. I felt turning 30 was a massive moment and I didn't enjoy it at all. I never thought I'd have what I have. After I turned 30, a lot of things in my life picked up. The last decade has been very good to me.  After my mum dying so young, I see each birthday as a privilege, it's not about getting old and wrinkled, I see it as a positive thing." 
In 2004, at the age of 24, Mairead got married and had her first child, Dara, at 26. Her marriage ended soon after and it was something she saw at the time as a failure and it took her a long time to recover from it. "Divorce felt to me like the biggest failure in my life, but I'm so over it now."  
In 2011, she met businessman, Louis Ronan, and the couple married in Tipperary in June 2015. They have two children together, Bonnie and Eliza. She admits she always hoped she'd have more children after Dara, but wasn't sure it would become a reality and even now, would be tempted to have another. "I'd love to be a mum of four," she laughs.
"If I had more time, I would have more babies, because I've had easy pregnancies and I just love that little snuggly newborn baby stage. Having three and looking at Dara being 13 at his next birthday; it's all gone by in a flash. With them all growing up so fast, I'd love another one. It's always there in the back of my mind. I'll see what happens."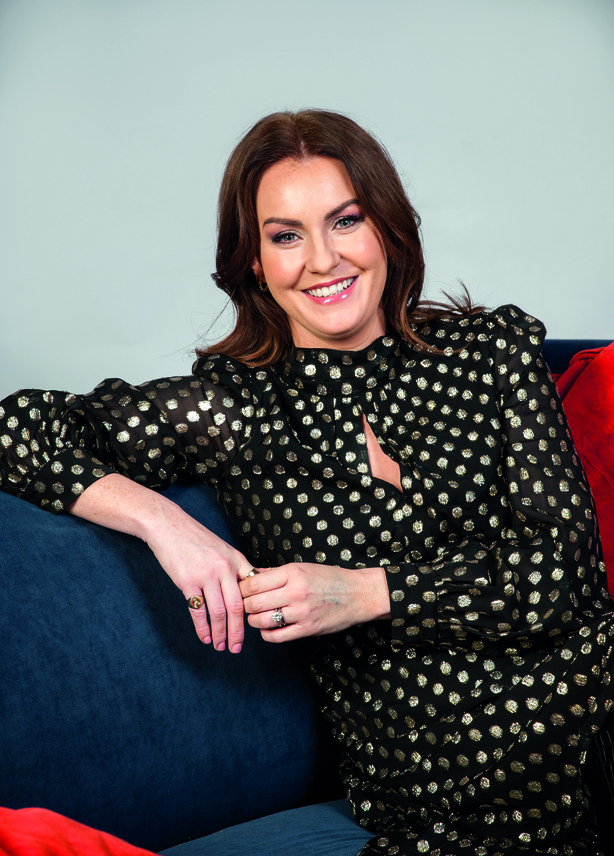 Her mother's death has left her with a genuine fear of dying young and she admits that she really looks after her health for that reason. My biggest fear is dying before my children are old enough to be adults and that's probably in the back of my head because by mam died when I was 20. I do try and look after my health for that reason; I'm terrified of going before my children are adults."  
When we finish up our conversation, she's made it home to her new house which she says she's extremely grateful to have.  She's being greeted by her family and I get the sense there's nowhere she'd rather be. Will she watch Fittest Families herself and is she her own worst critic?
"I probably would have been years ago but I'm a lot more comfortable in myself now. Before, I would have thought 'oh my hair is awful there' whereas now I know it's not about me or my hair and because I'm older and wiser and a mum of three, I realise that nothing is about me, absolutely nothing," she laughs before going back to her other day job as a mammy.