New year, same old pandemic. So, what's the best thing to read? Dystopian fiction? Might be confused with current affairs. Romance? Crime? What if you can't decide? 
Or what if you haven't read a book in ages? Don't panic. Tom Hoban is just a click away and he and his team at LitVox can ask you a few simple questions and get you reading the sort of book that will transport you from lockdown for a few precious hours.
At least, that's what Tom told Ryan Tubridy on Wednesday.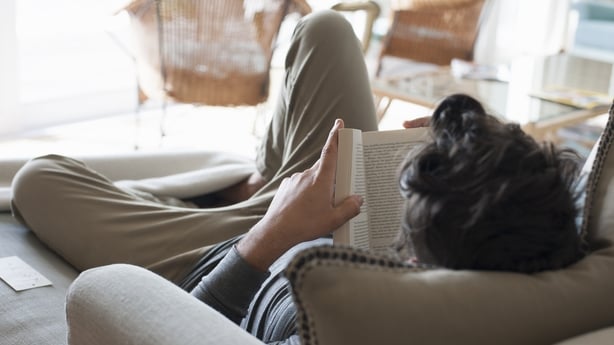 At the start of the first lockdown, bookseller Tom and his girlfriend Aisling told people that they'd make reading lists based on people's interests for anybody that wanted them. The response was very positive. But how exactly does it work? 
"We said, what we'll do is, if you just tell us a little bit about your interests, what books you like, what Netflix shows you like what movies you're into, what your hobbies are, we'll get back to you with a detailed reading list, tailored to your tastes." 
Simple, but brilliant. Tom and Aisling are self-confessed book nerds, so lockdown presented them with an opportunity to make a dent in their to–be–read pile. But they were conscious that not everyone was going to see lockdown that way. 
"An awful lot of people found themselves with free time that they didn't know what to be doing with. And there's only so much Netflix you can binge on, or only so much time you can spend scrolling on your phone. So we thought, 'Why not get people reading?'"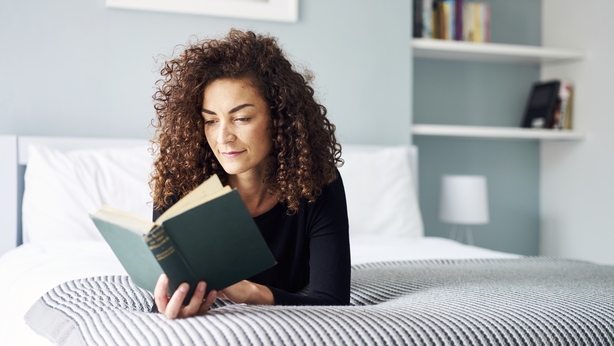 That's what they set out to do and now they've turned the idea into the book recommendation site LitVox. Best of all, it's free. All of this was music to Ryan's ears because, as he put it, 'People need leadership – in life, in politics, at work and in their reading habits'. 
(Not, mind you, that such considerations make it any easier for Ryan to make his way through Maggie O'Farrell's acclaimed novel, Hamnet.) And guidance (one man's leadership is another man's guidance, right?) is what LitVox is all about: 
"We're very much geared towards getting people who wouldn't normally pick up a book into reading. We figure now is exactly the time." 
The LitVox website contains a simple questionnaire that people can fill out that will inform the recommendations that come back from Tom and his team of booksellers. And they aim to tailor their suggestions to each individual, giving people things they think will ease them back into reading: 
"Because, you know, somebody who decides that they want to start reading a little more doesn't need War and Peace." 
To hear more from Ryan and Tom's conversation, including how to deal with "literary moodswings", go here. And you can find Tom and Aisling's website LitVox here.