Operation Transformation is back, so it's time to break out the leggings, start counting those steps and – most importantly – meet your new leaders!
Taking on a challenge like OT in the midst of one of the most globally challenging years in recent times is no mean feat, so you can guarantee this year's five leaders are made of tough stuff.
When many of us would – understandably – prefer to sit on the couch and eat our way into the new year, these leaders have stepped forward to make changes in their lives, and do it all on television.
Each day for the next few days, we'll reveal a new leader and tell you everything you need to know about them.
"The fire is lit under me now!!" 🔥😁 Introducing our 1st #OperationTransformation leader, Andrew from Dublin 🥳🥳 As @gokathrynthomas says, 2021 is gonna be your year sir 💪 See our next leader reveal tomorrow, & for more tune in to the telly this Wednesday, 9.35pm on @RTEOne pic.twitter.com/iypwVUnCf3

— OT RTÉ (@OpTranRTE) January 2, 2021
Andrew Burke-Hannon
Age: 32
Occupation: Generating Demand Co-Pilot Nestle Ireland
Location: Clondalkin, Co. Dublin
Weight: 14 stone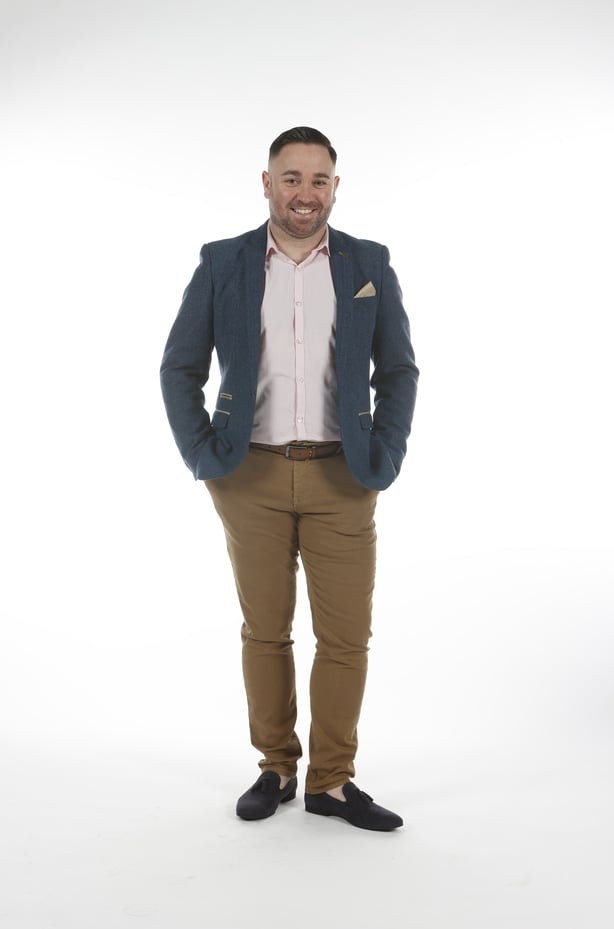 Hailing from Clondalkin in Dublin, Andrew met his husband Jason on Grindr and got married in 2016. Although the couple lived in Jason's native Carlow at first, they eventually moved back to Clondalkin where they live in Andrew's childhood home with his parents, Patricia and Denis.
With a great cook for a husband, Andrew loves going out for meals and eating sumptuous dishes with Jason, and they're particularly fond of a good bottle of wine when they're out. Food, Andrew says, is a huge comfort for him and something he truly enjoys.
However, he's been conscious of his weight for years, he says, adding that the last time he was happy with his body was when he was 20 years old and had a 26-inch waistline.
As a young man, Andrew was bullied in school but didn't let that hold him back from pursuing a deep passion of his: baton twirling. After taking it up at 12, he became so skilled at it he competed at the highest levels both in Ireland and internationally.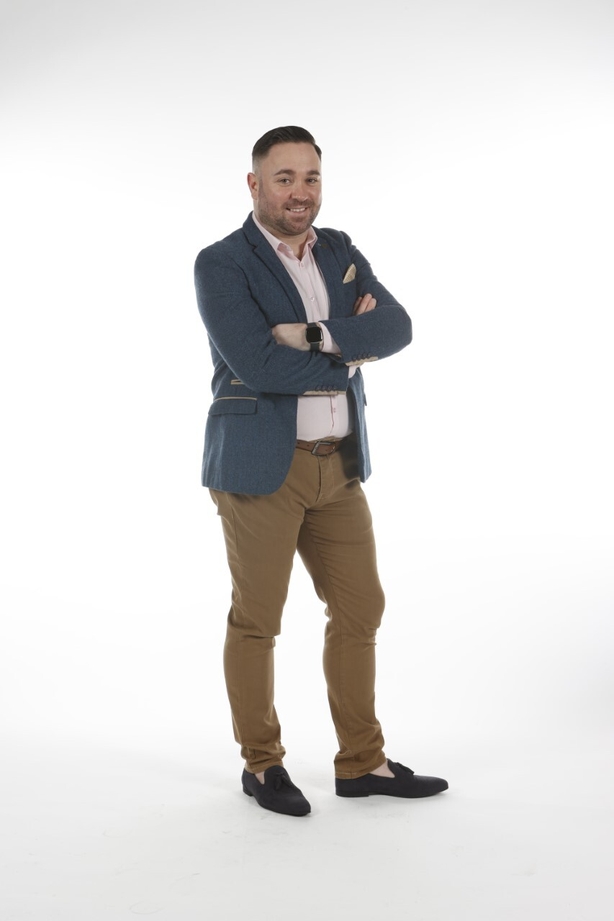 However, he's struggled to lose weight for years, with 13st 7 a milestone that haunts him, as whenever he reaches this weight he can't seem to go lower. Whether it's a mental block or sheer frustration, it's caused him a lot of heartache over the years.
Although he loves clothes and dressing up for nights out, Andrew says he hates catching his reflection in the mirror.
Like many of us, he's bought gym memberships but never goes, and when he does he's not sure what to do. Since the outbreak of Covid-19, Andrew's been working from home and while he likes getting out for a walk in the evening it won't be every night.
Working from home has been difficult for him, as his desk is a handful of steps from the kitchen presses and he ends up spending a lot of time in them! One biscuit will lead to another and then the packet is gone, he says.
As an introvert, Andrew only talks to Jason and his best friend about his weight and how much it gets him down. By now, Jason can spot when he's having a down day and feels he puts too much pressure on himself to reach his goals.
Andrew wants to get to a happy place with how he feels about himself physically – he can't remember the last time he felt happy about how he looks.