RTÉjr Radio has chosen this year to launch a huge range of podcasts and radio for families to listen together. And they've chosen Christmas as a time to add even more festive cheer.
Mothertongues
Almost all cultures celebrate Midwinter in some way. And this Festive edition of our podcast about the different languages and cultures lived by children in Ireland delves deep. Into all the ways that families across Ireland are marking the darkest days and lighting up with festivity. New episode out Tuesday 22nd.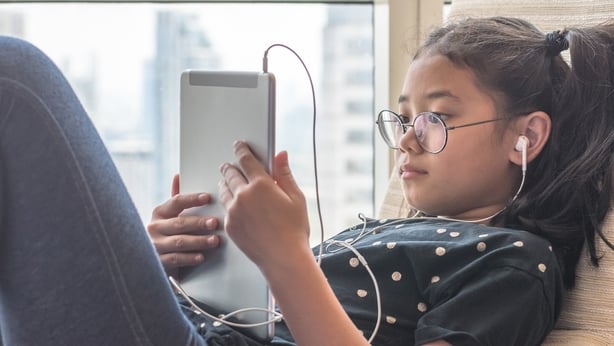 We Love Books
Our flagship books and writing podcast for children has had a bumper year, despite the obvious setbacks. Launched in February we saw a huge response to our Nationwide Creative Writing contest in conjunction with Children's Books Ireland.
In this Christmas special, Niamh picks out some choice books to give, meets kids to talk about their favourite books of 2020 and there might even be a visit from the man in red and white. New episode out Monday 21st.
Movies are Magic
This series set out to help kids make films, and watch them in a deeper way. Asking why it was that some movies worked so much better and uncovering all the tricks of the trade with filmmakers across Ireland. In this Christmas special, we hop in the sleigh and deliver top tips for watching and making over the holidays. New episode out now.
The After School Hub
The After School Hub comes to an end this week but the podcast will live on. We'll have a plethora of enjoyable Christmas distractions for all the family. Whether you want to grab 15 minutes or more, we've stocked up on a bounty of stories and entertainment. Dropping from Monday the 21st and available thereafter.
Seanchai Steve Lally weaves magic with four specially commisioned Stories for Nollaig. Witches, Fairies and even Santa.
A firm favourite over the past 6 months, Cassie brings you a Big Kid's Christmas Quiz. So, pencils at the ready and why not challenge your family?
Karen Tomkins uses kids ideas as the springboard for fantastic tales of Winter across the country in Story Bud.
And, following on from last year's "The Panto That Starts At The End" our heroes, Hansel and Gretel escape to the big city. So just like Home Alone 2.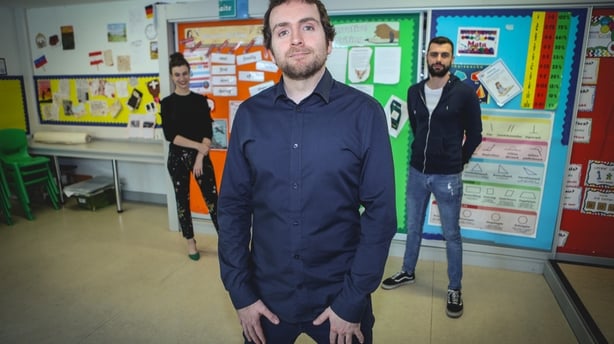 "The Emperor's New Duds" is a podcast Pantomime, featuring stars from Homeschool Hub and across the RTÉjr roster.
Who wouldn't want to hear Muinteoir Ray as the dastardly R Stiltskin, fashion designer to the ultra rich? Or Muinteoir John as the proponent of the slogan "Make Empire Great Again"?
All of these will play out on RTÉjr Radio too but if you can't wait, like and subscribe to the podcasts now to have your stocking filled with sonic cheer.