"It's so easy to say when you're healthy and fit and well, it's not going to happen to you - it's so easy to say that. And I never thought in my life that at 56, I would be a widow. I just never believed that that would be the case."
Talking about the death of the person you love the most can be impossibly hard, but Liz Lavery is determined to clearly explain what happened to her adored husband, Paddy, who died from cancer in May 2018 following two years of illness.  
Because Paddy lived in Edenderry, Co. Offaly, he didn't have access to a specialist inpatient hospice, known as a 'level 3 hospice'.  The midlands - that's Westmeath, Offaly, Longford and Laois - is the only region in the country without this service.  The region is described by the head of the Irish Hospice Foundation, Sharon Foley, as having an "end of life care blackspot".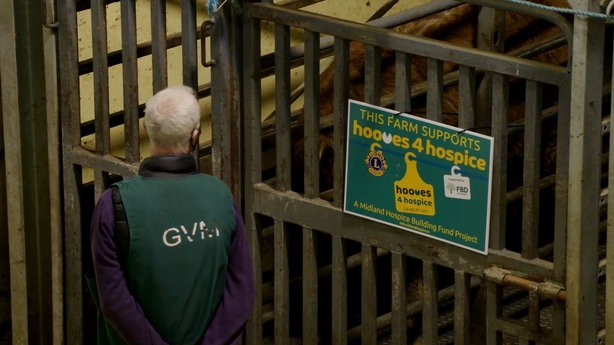 "He had a very difficult time passing," says Liz, who said that she and Paddy had spoken about life after his death, but not the death itself. It wasn't until it was imminent that they both realised there was no specialist hospice service in the midlands region.  
"Compassionate and as comfortable and as pain free as possible - that's all you want, and in your head you think you know how that's going to be. And then you realize that you find yourself in a situation where you're in a world of the unknown. You're in a world where you have no control because you just don't know what's going to happen next."
Liz is speaking out because she wants to raise awareness of a new fundraising initiative, 'Hooves for Hospice', which aims to raise a staggering €15 million to build a level 3 hospice beside Tullamore Hospital.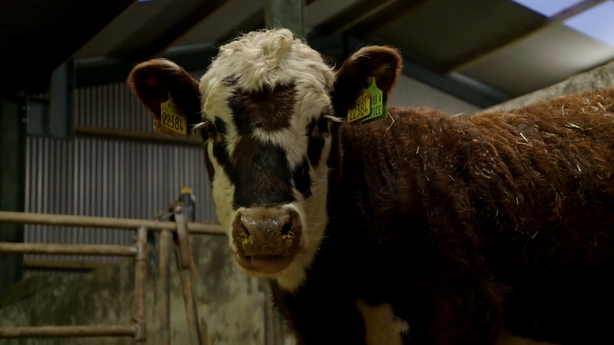 The idea came from a group of people in the Tullamore Lions Club, including the highly respected Kilbeggan farmer Pat Lalor, who decided to reach out to the farming community to see if they could help raise money. Their charitable efforts - up and down the country - include rearing young cattle for auction, with all proceeds going to the fund. 
Michael O'Carroll, a suckler farmer in Drinagh, Co. Offaly, first heard about the initiative last January, and he was immediately keen to do something to help.
"We need something for end of life compared to what we have at the moment. We have nothing at the moment. So it would be really good if we can get a proper facility in place for people in this day and age, in 2020. It should be in place."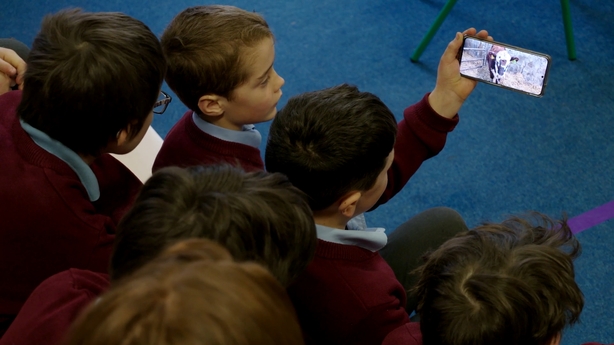 Last March, Michael bought a three week old calf from a farmer in Cork.  He will continue to rear her for another 14 months before she's sold at auction, and all the money raised will go to the hospice fund.  But in order to bring in funds immediately, he decided to involve his son's school. "To bring it to a different level, I wanted to bring a school involved where they could raise the funds for the calf."
Broughall National School in Kilcormac is a few minutes down the road from Michael's farm. Eighteen pupils in the school raised nearly eight hundred euro from sponsored walks, and the money has already been given to the fund.  The pupils can now call the calf their own, and they decided to name her "Holly".  
In October, Michael brought her into the yard to show her to the pupils.  "They loved it," he says.  "Everyone got an opportunity to see her and meet her at the school at that particular time."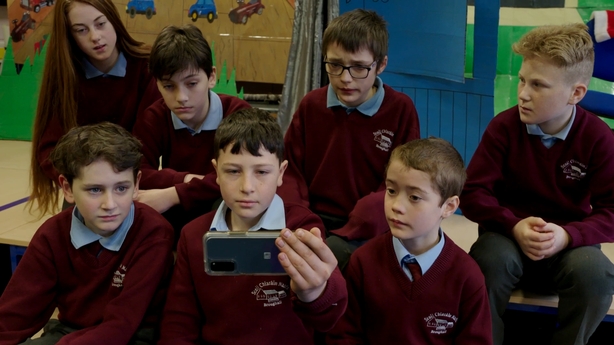 Farmers all over the country are getting involved, with hundreds of young animals already being reared for the initiative.  In September, a farmer in Limerick offered a purebred rare breed "Droimeann" bull for sale, with all proceeds to be given to the hospice fundraiser.
The public has also been generous and over €100,000 has been given in cash donations. It's also slowly but surely chipping away at the final €15 million target. Once the hospice is built, the HSE has committed to cover the annual running costs. 
For Liz, knowing that people in her wider community will have a fully equipped, specialist hospice in the future - should they need it - is a comfort.
"At least now it's been thought of by some good people who are willing to put their thoughts and their talents and their skills behind this project, and bring it to fruition. I think that's an amazing thing". 
Watch Ear to the Ground on RTÉ One on Thursdays at 8.30pm.