Conal Keane, Matthew McGauran and Niall O'Beirne are three young men with a lot in common: They're passionate about farming, have a keen eye for a good cow and they all have Down Syndrome.
Thanks to Social Farming Ireland, they've spent the last 10 weeks working on an organic beef farm in their home county of Leitrim. And they've loved every minute of it.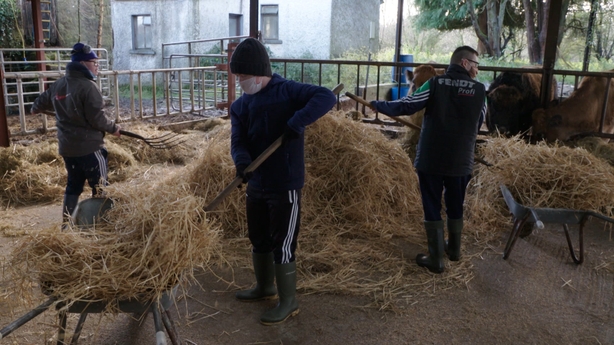 Micéal Heslin runs his farm in the pretty townland of Gortletteragh. The boys' hours were spent tending to geese, feeding and caring for some beautiful Aubrac cattle and helping to erect fencing... all interspersed with cups of hot tea and steaming bowls of beef stew.
Social Farming offers people who are socially, physically, mentally or intellectually disadvantaged the opportunity to spend time on a family farm in a healthy, supportive and inclusive environment. Being involved in day to day farming activities - as far removed from a clinical environment as possible - encourages people to socialise, gain confidence and build relationships.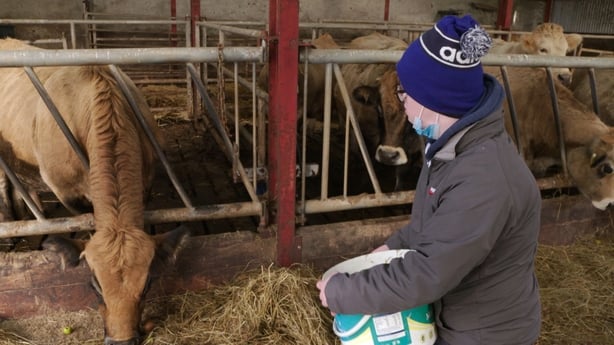 Although all three boys come from farms themselves, the experience of working with Micéal, away from the watchful eyes of parents and teachers, has been transformative. Each of them has discovered a new sense of purpose and has heartily embraced a new-found independence. That's not to say they don't have plenty of fun on the farm too.
Micéal Heslin is one of almost 100 farmers across the country taking part in the Social Farming initiative. His reasons are personal. Seeing, as a child, the impact nature and physical activity outdoors had on an aunt with mental health difficulties, he became a firm believer in the healing value of the natural world, and was inspired to use his own beautiful farm to help others.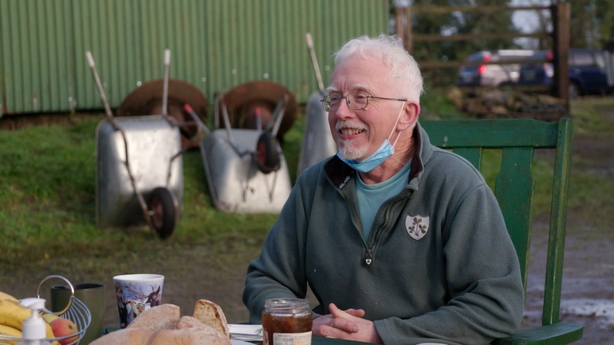 The thinking behind Social Farming, while not new, is still not widely embraced in Ireland. Rather than adopting a one size fits all approach to health, social care and education - it's based on an individual's personal choice and interests. Your budget is spent in a way that suits you. It's called a 'money follows the client' model. 
And it's money very well spent according the boys' parents. Conal's mum Catherine says it's been a 'fantastic experience for him. He comes home so happy from the farm. Every day he's learning new things, being exposed to new things.'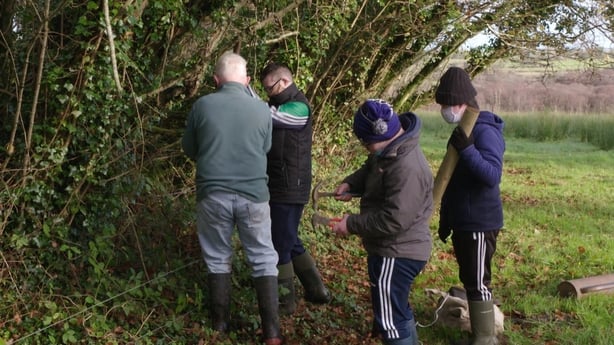 "Matthew's ambition is to eventually have 8-10 acres in his own name," says his mum Anne. "There's no reason that won't happen. He gets a disability allowance and saves it in a post office account he's had since he was an infant."
"This project couldn't be more suited to him. A lot of people don't know about Social Farming, they don't even know it exists. Think of how many other kids could benefit from this. Education should be about finding out what you enjoy, what you can do rather than what you can't do."
- Written by Helen Carroll
Watch Ear To The Ground on Thursdays at 20:30 on RTÉ One.