Aoife McHugh is a freelance wellness writer and yoga teacher based in Abu Dhabi. Here, she describes the things she'll miss most about Christmas in Ireland.
As an Irish person abroad, I am all too familiar with the festive feeling of flying home for Christmas.
It starts with the first sight of this gloriously green island as you glide over the Poolbeg Chimneys. This is followed by the draught of a fresh breeze as you depart the aircraft. You are then gleefully greeted by your favourite sign: Fáilte go hAerfort Bhaile Atha Cliath.
You will your bag to be the first on the conveyor belt so that you can finally make your way to that most precious place: Arrivals.
The doors part and it's like that moment in Love Actually where families hug and kiss and cry at the sight of one another. Bright eyes beam amidst the bustle and buzz of the place as people eagerly await that long-awaited embrace.
"What a difference a year makes" used to be such a cliché, but really, who knew how much could happen in just 365 days? For a large majority of Irish expats, emotions are mixed. There is nothing grander than a December trip home but, as the year comes to a close, we're all too aware that things are a little different right now. This list is for those who won't make it home.
To paraphrase Barrett Browning: Oh Ireland, how do I miss thee? Let me count the ways.
Festive décor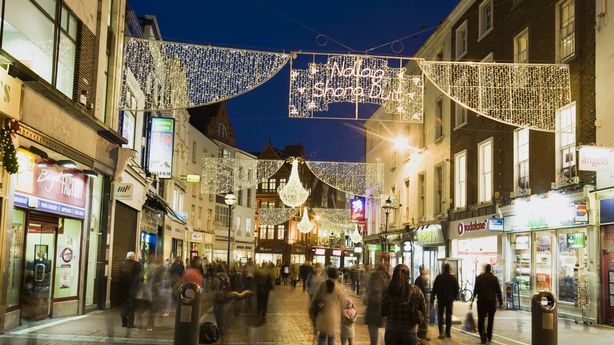 Every year, the capital is aglow with lights that are as iconic as they are bright: "Nollaig Shona Duit" is a particularly special sight. However, is there a more resplendent spectacle than driving into your local town to find it illuminated? (With Chris Rea crooning in the background for enhanced glee).
Down the country (as the city slickers quip) a giant crib is a familiar festive feature and the sight of this makes you even more excited to see your own home. When you arrive at your abode the decorations ooze nostalgia on a Toy Show level, sure, the airport was a good time but now you have well and truly arrived.
Mindful bonding time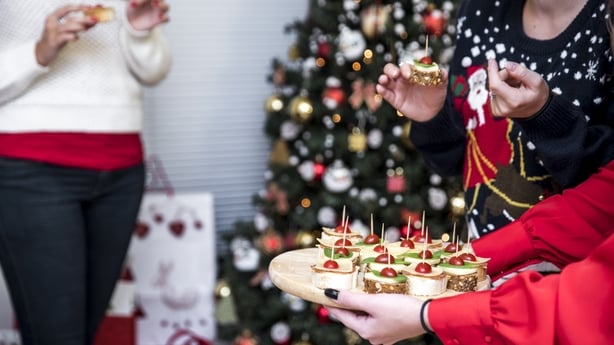 Having the chats with family and friends (even in a bubble or masked at a social distance) is something to behold.
Zoom is great but it doesn't beat being in the actual room. Iconic tins of sweets have been carefully exchanged and the Christmas Cake (complete with inches of icing) is finally having its moment, weeks after it was baked.
You turn to the TV but not before fetching the Christmas edition of the RTÉ Guide to peruse the movies before you decide.
Shoot the breeze and breathe it in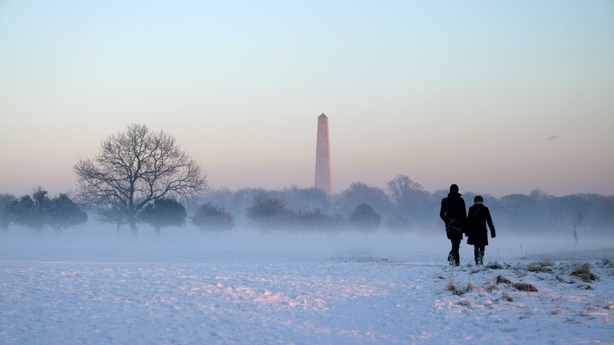 Fresh, frosty, festive air. Many people who live away from Ireland are going to have a white-hot Christmas, it is currently summer in Australia and while it is delightfully milder in the UAE, it is natural to miss the Irish weather... even when it's chilly.
Getting out and about with family and friends and pausing to admire the aforementioned festive décor is a particular delight. Personally, I enjoy ambling through housing estates and evaluating Christmas trees (whilst shooting said breeze.)
Christmas advertisements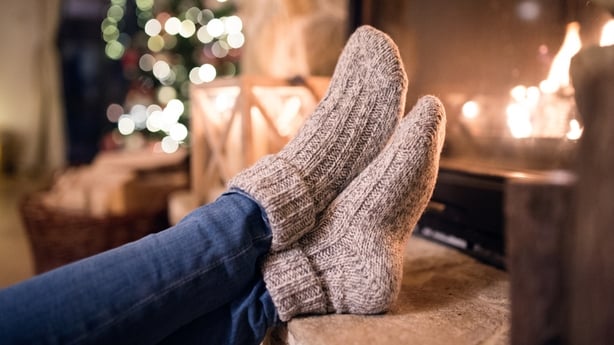 You know the marketing team have hit the star on the tree when a simple quote or song lyric identifies their brand instantly: "Don't forget to turn the lights off", "I think I'm going back to the things I learned so well in my youth", "We're walking in the air".
One particular supermarket chain has really surpassed themselves last year by creating an affecting advert alluding to Covid-19 restrictions: "Grandad! I knew you'd come!"
While these ads can be viewed online, it's not the same when they're not randomly popping up on the TV screen in your home.
The RTÉ News on Christmas Eve: "Santa has left the North Pole"
As if RTÉ didn't already provide enough pre-Christmas glee with The Late Late Toy Show, their coverage of Santa Claus' departure provides delight for both adults and children alike. Every year, they relay essential information from Dublin Airspace who will guide the main man around Ireland that night.
The Weather team are also on board to reassure citizens that nothing will stop this most important Christmas mission. Evelyn Cusack also noted in previous broadcasts that due to Ireland's proximity to the North Pole, our idyllic island could be one of his first stops. It is a truly magical broadcast, believe me.
Santa is on his way and we have some exclusive details on how he makes his special deliveries #merrychristmas pic.twitter.com/eIHdemDz4m

— RTÉ News (@rtenews) December 24, 2019
As I pen this post, almost 5,000 miles from home, I think about the excitement I will feel this time next year. That first smile shared with my favourite, familiar faces at the Arrivals Gate, but above all else, the long awaited embrace.
How my heart will soar when I catch that first glimpse of the holly that will be, on my own front door. For all the Irish overseas, after the year that was 2020, this will surely be the prettiest sight they could hope to see.