Settled in with the Today show team in her native Cork, Sinead Kennedy talks to Janice Butler about seizing opportunities, rumours of rivalry and how she manages her long-distance relationship.
Sinead Kennedy is in her family home in Ballincollig on the outskirts of Cork city when I catch up with her. She's been living there for months now and laughs that she's being totally spoilt by her mum and dad and very much enjoying getting to spend the quality time with them.
"My dad is high risk so you'd be quite nervous of him. I just have to be really careful, no different to anyone else really. It's nice to have the company in the house, it's nice for all of us, you can't get this time back. Nice to have some Mammy dinners too," she says. 
Her husband, Conor Kirwan, a naval officer, is out of the country with work and while she's used to not seeing him all the time, Sinead admits that she's living for their WhatsApp calls. "I hope I can see him over Christmas, but who knows what the restrictions will be? We're used to spending time apart; its par for the course for us with his job and sometimes mine," she says. 
"Our relationship has always been like this. I think in the 15 years we've been together I'd say we've lived together for two or three years max. I think there's something about not having someone around all the time that makes you appreciate them all the more. When it does come to the stage where we're both in the one place at the same time, for a prolonged period of time, that would be lovely; we'll get there eventually."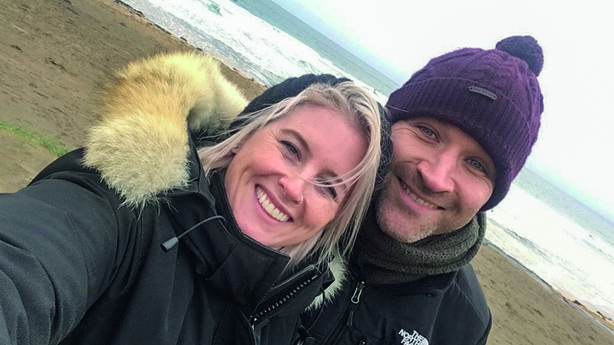 Every time I've met her, Sinead has struck me as someone who likes to keep busy; between her TV work, documentary making and her studies, which she completed two years ago. This is the first year that she's had any sort of down-time, due to Covid 19. Her beloved Winning Streak hasn't returned to our screens because of the intimate nature of the show – "I miss Marty [Whelan] so much," she proclaims. "It's so strange to not have been working on it for such a long time. I'm missing the catch-ups with him and the craic." 
While she can't don her glamorous clothes every Saturday night, 2020 has brought some new opportunities to the presenter, who's been in the business since she was 19, when she was part of the RTÉ Young People's TV line-up.
During the summer, she was co-hosting a new magazine-style TV show with Kevin McGahern, Summer at Seven and while it only ran for four episodes, it was met with positive reviews and Sinead hopes it's something they could revisit in the future. "I was so lucky to be working as much during the summer. I have friends and family who have been badly affected work-wise by the pandemic so I'm fully aware how lucky I am to be working. 
"We got really good feedback for Summer at Seven and while it was only for a few weeks, it felt like a bit of normality being back in the studio. Kevin and I had never worked together before; we were thrown in at the deep end and we just got on really well, which made it so comfortable and easy. Normally, months of planning go into these shows, but it was all done in such a short period of time and the team did a phenomenal job on it.
"I think they were testing the water. It was slightly different from anything that had been on. So who knows? We could get another run of it at some stage – it would be fabulous."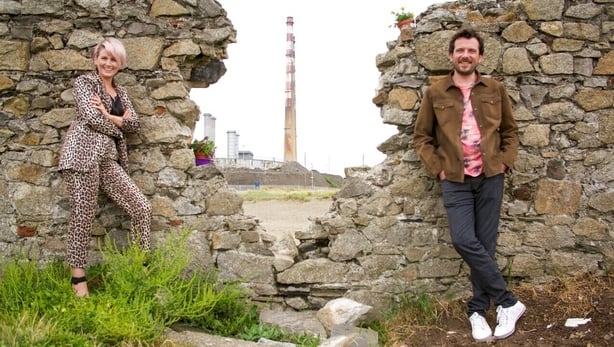 During the initial lockdown, Sinead was working on a documentary for RTÉ called Age, Sex, Location, on the dark side of the internet and its predators. Documentary-making has become a big part of her portfolio and she has made a number of thought-provoking documentaries. These include Skin Deep, The Crossing and most recently, the award-winning Laura Brennan: This is Me.
When she received the call from the team at Today at the end of the summer, Sinead wasn't completely surprised by the offer to step in for Maura Derrane two days a week. She had covered her on the show in the
past and says there had been talk of a third presenter coming into the mix. 
"It was always something that was in the back of my mind or on the back burner. I had worked on it a few times over the years and of course, Cork is my natural habitat. It didn't feel like a random call that came out of nowhere but when it did come, I said yes instantly. I was delighted. You have to grab these opportunities in life and say yes when they come. I tend to jump into things, two feet first and then think about the logistics later.
"I love how it came about though. It was Maura's call; she wanted more time with her family and it was something she wanted to do, so it worked well for us all."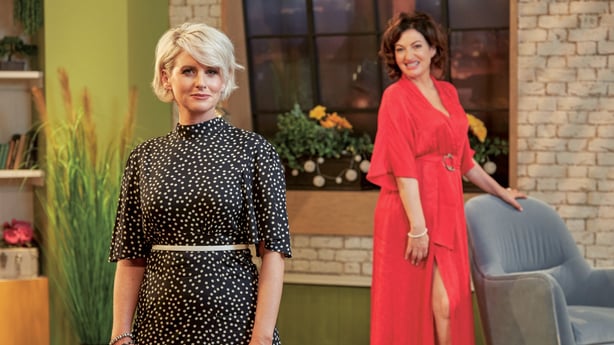 When Sinead joined the Today team, co-presenting with Dáithí Ó Sé on a Monday and Tuesday, there were murmurs that the younger presenter was trying to push Maura from her daytime throne. How did she feel about these comparisons?
"I hate any of the competitive elements that arise from being in this business. My relationship with Maura and Dáithí has always been decent and respectful and that's been my experience with anyone I've ever worked with, thankfully. 
"But I do find it interesting, no matter how we pitch it or how we say things, which is the truth – things get twisted and people are pitting Maura and I against each other. That's just not the reality of the situation. I'm not coming in looking for Maura's job; I'm happy with my two days a week and she's happy with her three."
As a very private person, she has struggled with sharing some more of her personal life with the viewing public since starting on Today. She finds it's a very different audience to what she's been used to. 
"For me, it's been a long time since I worked on something where you have the on-air time to fully be yourself, if that makes sense. Because the show is on for two and a half hours, you can't not be yourself. With the likes of Winning Streak, that show is not about me or Marty, it's about the contestants."
"On Today, there's a lot more scope for people to get to know you as a person. With me, what you see is what you get; I'm the same on the telly as I am off it, which can be a bit dangerous! But in the last ten years, I am a lot more private and I remember the first few times I was on Today, Dáithí mentioned Conor and I found that quite strange. I'm just not used to talking about my private life on air. That's a whole new world to me."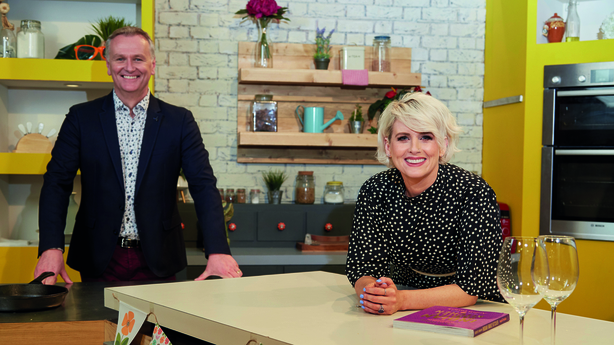 She's also had to get used to comments from the public on her appearance and presenting style, the latter she says are hard to take sometimes.
"The Today audience is definitely more engaging on social media, which was a bit of a surprise to me. I'll engage on my own Instagram page but other than that, it's something I'm trying to stay away from because it can be very mixed and that's fine, you're never going to be everyone's cup of tea, but I don't need to see it either.
"Facebook isn't the nicest place and there's people with an absolute burning desire to tell you what they think of you and I don't need that in my life. I don't know what drives people to be so rude online and all I can control is my reaction to it.
"I've been in telly a long time, so I'm used to people passing comment on my looks, my weight, my height or lack thereof. I'm used to that, but when it's about your accent or your laugh, things you can't change, that can be unkind."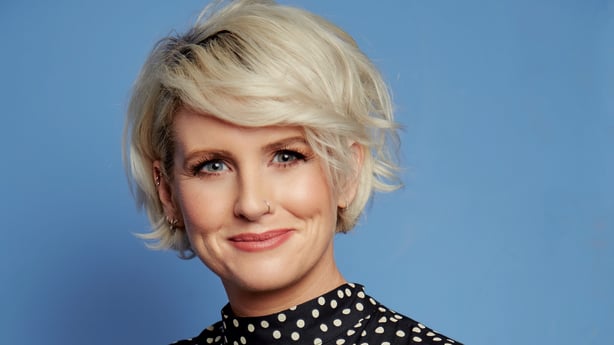 She would, however, never change her decision to go into TV and she remarks that she enjoys it more now than when she began. "I adore it. I love what I do, even more so now than years ago. How my career has developed and how I've been able to incorporate my absolute love of documentarymaking: that has been such a privilege."
The rest of the year will see Sinead hoping, like most of us, to spend time with the people closest to her, including her granny in Tipperary, who is in her 90s, but still welcomes the family for Christmas every year.
"I have spent only two Christmases in my lifetime not in Tipperary so it would be very strange for us not to be there. I would love to be able to see her. Everyone has their way of spending Christmas, but ours has always been in Tipp with the extended family, but this year could be very different. We'll do whatever we're supposed to do. All we can do is hope."