You may have noticed the phrase 'revenge porn' appearing in your social media feed recently, but what does it mean exactly? Below, we have outlined the definition as well as information and advice from Women's Aid - the national organisation providing support to women affected by domestic, dating, and digital abuse.
What is 'revenge porn'?
First things first, 'revenge porn' is the commonly used but inappropriate term for image-based sexual abuse.
This kind of abuse includes the online posting of sexually explicit visual material, without the consent of the person portrayed. Typically, this means photographs and video clips that have either been taken consensually and shared over text (aka sexting) or taken covertly by a partner or unknown third party.
"The impact of this type of insidious abuse cannot be underestimated," Margaret Martin, former Director of Women's Aid, said in 2019. "And I would stress that our language matters around this issue. It's not revenge, it's not porn. It is abuse and this type of abuse is one of the deepest betrayals of trust by a boyfriend or ex."
It's called revenge porn but I rather call it image sharing abuse or similar since revenge porn denotes that there is some sort of vegenance to be exacted. That the person it is carried out on did something wrong to begin with. When the truth is they did absolutely nothing wrong.

— Hazel Chu (@hazechu) November 19, 2020
How common is it?
It can be difficult to know exactly how often this is happening to people in Ireland, but there were 561 disclosures of digital abuse and stalking made to Women's Aid in 2018 alone. 
Additionally, a recent EU-wide study on violence against women showed that 12% of Irish women and girls over the age of 15 had experienced stalking with 50% being stalked, physically and online, by a partner or ex.
It is also important to note that digital abuse can happen to anyone no matter their gender or sexual orientation.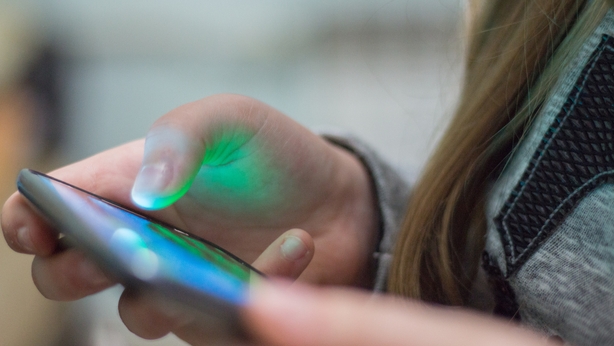 What can you do if a photo or video is shared online without your consent?
If private, sexually explicit material is posted online without your consent, you can follow these steps from Women's Aid:
Notify the platform or website that the material is on immediately.
There may be an online complaint button: if so, use it and make clear in your online complaint that the material is an invasion of your privacy, and data protection rights, and has been uploaded without your consent.
If you know the person who uploaded the material, notify them also to take it down immediately for the same reasons.
Often, however, the person may not be identified. Also, even if he or she takes it down, the material may have been posted to other sites. For that reason, you need to contact the platform such as Facebook or Twitter, or whatever website is hosting the material.
Take a screenshot of your complaint, so that you have a record of it. Send a written complaint to the platform or site, and the uploader, keeping a copy of your letters.
Things you should know:
The material was private: you did not give permission for it to be published online. It is an invasion of your privacy rights under the Constitution, the European Convention on Human Rights, and the Charter of Fundamental Rights.
If the material relates to persons who are under the age of 18 years, the material may be classed as images of child sexual abus. Possession or distribution by anyone of images of child sexual abus is a criminal offence.  
You have a right of access, rectification and erasure in relation to personally sensitive data under the Data Protection Acts 1988-2003, so request the internet site to take it down under Data Protection laws.
If you are being blackmailed, or anyone is seeking money from you, or if you feel harassed, you can go to the Gardai to make a complaint.
If you have experienced this type of abuse and harassment please contact the Women's Aid National Freephone Helpline on 1800 341 900 and speak to someone at your local Garda Victims Service Office.
 *Please note that this is not legal advice. If you need legal advice, please consult a solicitor.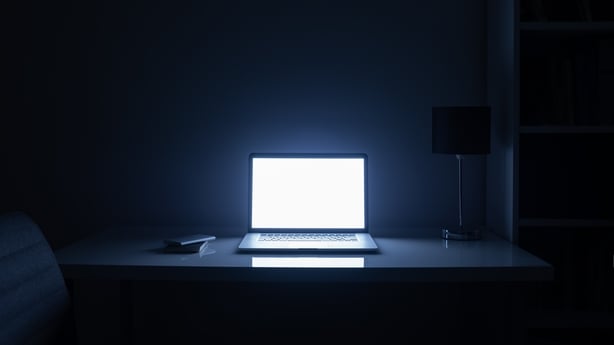 Is image-based sexual abuse illegal in Ireland?
As it stands, the people of Ireland currently remain largely unprotected from image-based sexual abuse. 
In May 2019, the Cabinet approved planned legislation aimed at tackling the non-consensual distribution of intimate images under all forms of communication.
The original bill was drafted by Labour leader Brendan Howlin and based on a 2016 report by the Law Reform Commission. Under Mr. Howlin's proposal, the maximum prison term for such offences was specified as seven years.
Taoiseach @LeoVaradkar says Cabinet has approved planned legislation on harmful Online content re applying criminal sanction to those who carry out so-called 'revenge porn' and 'upskirting' pic.twitter.com/weFaUNaws6

— Paul Cunningham (@RTENewsPaulC) May 1, 2019
In February 2020, Women's Aid urged the Government to address the issue as soon as possible.
CEO Sarah Benson said: "We are very concerned at the slow pace of political action to address the harmful use of technology in intimate relationships. We are calling on whoever forms the next Government to immediately address the need for a real legal solution to issues like image-based sexual abuse."
Next Wednesday (25th Nov) we are hosting a seminar on intimate relationship abuse, including online abuse, against young women. International expert on Image Based Sexual Abuse @McGlynnClare is a key speaker. Register online today: https://t.co/7HNGGgG2BK #16Days #TooIntoYou pic.twitter.com/6ojeO06tAz

— Women's Aid Ireland (@Womens_Aid) November 19, 2020
This week thousands of people signed a petition calling for image-based sexual abuse to be made a criminal offence in Ireland. The petition was created four months ago but has gained momentum following a recent incident whereby tens of thousands of images of women were shared online.
Speaking in the Dáil on November 19, 2020, Sinn Fein leader Mary Lou McDonald said: ''This is a profound violation of women and girls' rights and demonstrates again the inadequacy of Irish law in protecting them against such abuse."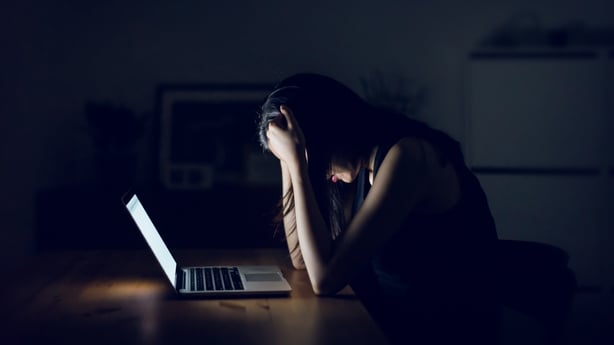 Domestic Violence Act 2018
Although we are still waiting for image-based sexual assault to become a criminal offence, it should be known that recent laws under the Domestic Violence Act 2018 mean that women experiencing abuse in dating relationships can apply for legal protection from abuse.
Women's Aid believes that many young women are still unaware of how to go about getting the protection and support they need. To counter this, the organisation created their 'The Law is On Your Side' guide as part of the Too Into You campaign, which provides information to combat online stalking and digital abuse.
They also launched an instant messaging service to provide support online which is available 7pm-10pm Monday, Wednesday and Friday on www.toointyou.ie.
Sarah Benson said: "Dating abuse is a significant issue for our frontline support services and research has shown that while young women can be at even higher risk of abuse in a relationship than their older counterparts, it can be difficult for young women to see what is happening to them as abuse.
"According to EU research 1 in 4 women in Ireland experience physical and sexual abuse, and 39 percent of young women (aged 18-29) in Ireland have experienced emotional abuse by a boyfriend or partner. A stark reminder of this risk is that 1 in every 2 women, aged between 18-25, killed in Ireland since 1996 were murdered by their boyfriends or exes."
If any of these issues affect you, and you need to talk to someone, you can reach Women's Aid at 1800 341 900 or find their website here.