When David Walsh-Kemmis was handed the family farm in 2004, he got what the rest of us could only dream of: a parcel of 1,100 acres of fertile land in Stradbally in Laois, along with an 18th century farmyard with an array of stunningly built stone buildings.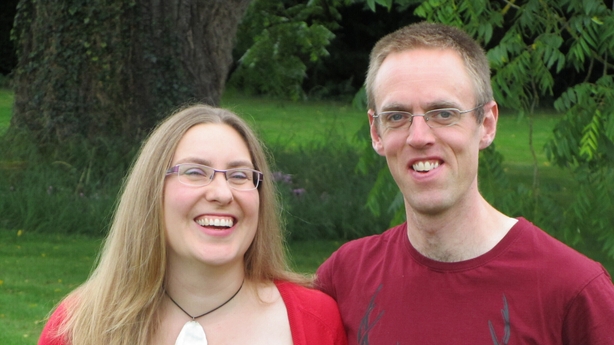 On taking control of Ballykilcavan, as it is called, David became the 13th generation of his family to run the farm. But it's one thing to own an estate of this size; it's quite another to turn a profit from the vast swathes of land.  
Nearly half of the farm is planted with trees - a mix of commercial conifers and native woodland -  while other parts of the land are used by a neighbouring farmer for dairy production. But it's making use of his barley crop, which has been planted on the land for over five generations, that David believes may secure the financial viability of Ballykilcavan for his own children.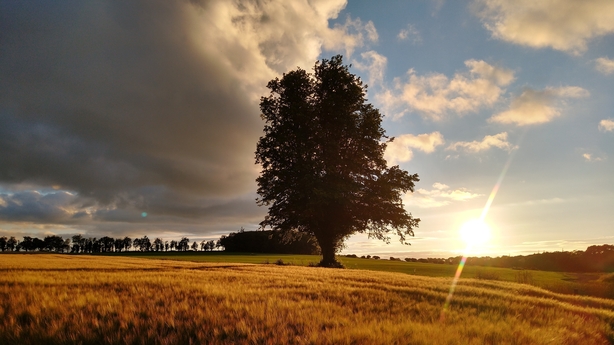 Ten years after they took over the farm, in 2014, David and Lisa decided to use their high-quality barley to make beer. "Financially I wasn't sure that tillage was the best method of farming so we started looking at other ideas. I'd always home-brewed," he says.  
They already had a well on the farm as a source of water, and they converted part of their farmyard into a brewery.  They were successful in receiving EU money, under the Leader programme for rural communities, to help fund the brew house, and they planted a small hop garden with bittering and aroma varieties to use in their beers.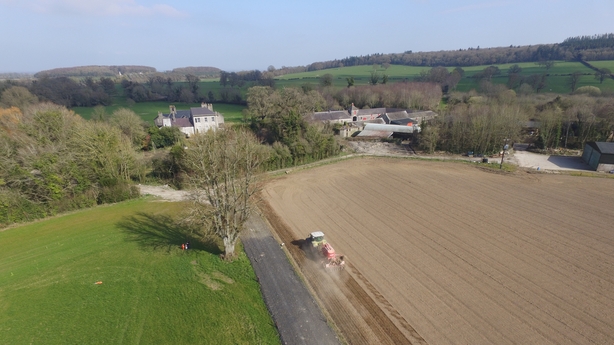 By 2017, Ballykilcavan Brewery was born. David sends his barley to a malthouse just a few kilometres down the road where it's germinated and turned into malt. This critical process involves soaking the barley in water, which stimulates it to sprout.  This converts the starches of the grain into sugars which is then used to make beer.
David mills his malted barley in his farmyard, and then adds it to his own hops, yeast, and local water to make the beer – so it's like drinking a mouthful of Laois. 
He now produces a variety of different beers that are sold across Ireland and to parts of mainland Europe. "It doesn't matter if you're selling in Ireland or abroad - the story is very important, " he says. "We can go to France and say we're using our own barley, wheat and water. That's a great selling point."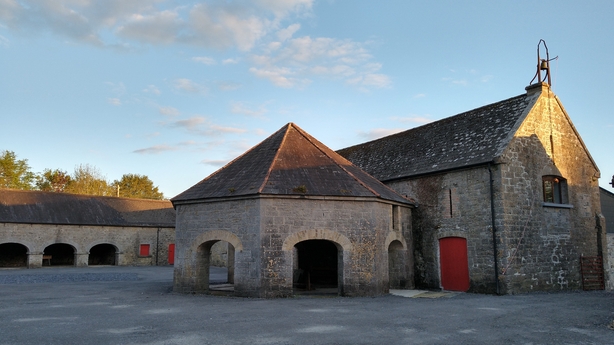 Although he was born in Ballykilcavan, David stepped away from farming after he left school and moved to Scotland to do a degree in computer science. But when his father decided to retire in 2004, the responsibility David felt to his ancestors -  who had always taken the farm on and kept it going - weighed significantly on him.  
"I didn't want to be the one to say 'no I'm not that interested'", he says. "So I came back to take it over. I've three kids. If any of them want to take it over then I'd be happy for them to do so. I just want to make it viable to be able to do that."
With such a large parcel of land under their control, the Walsh-Kemmis' have recently decided to move away from using insecticides on their farm.  "I probably had an influencing role in that," says Lisa, who met David when they were in college in Scotland. "We are both very much into saving the planet for future generations. Every bit we can play towards that is very important."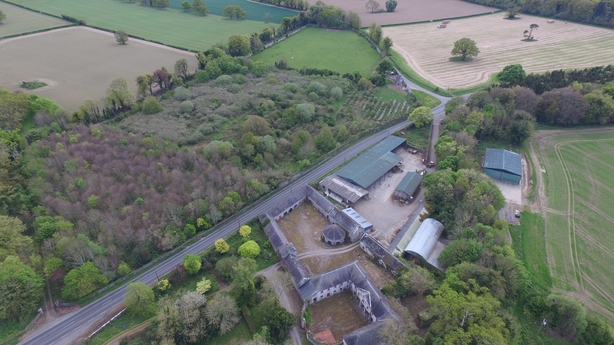 There's little doubt that David's ancestors would be pleased to see that Ballykilcavan has remained so similar today as it has been for centuries. The large parcel of land is still intact, and the fine farmyard buildings are standing strong.
"You do what it takes to keep this farm viable and alive for the next generations," says David. "I'd like to think that they'd be pleased that something would be done, that the buildings they built are being used rather than falling down. There's a definite responsibility that 12 generations have kept it going. Now it's up to me to keep that going, and pass it down the line."
Watch Ear To The Ground on Thursday 19 November on RTÉ One.