How would you like to have shopping, entertainment, education, healthcare and your place of work, all on your front doorstep, or at least pretty close to it?
A new buzz phrase from the world of urban planning, the 15-minute city is a pet project of Sorbonne professor Carlos Moreno, and represents a world in which residents could meet all their daily needs on foot within a 15-minute radius of their homes.
Need a walk in the park? That's 10 minutes away. Got to pop in at the health centre? Just round the corner. And if you have to take the kids to school, you'll be back in half an hour tops.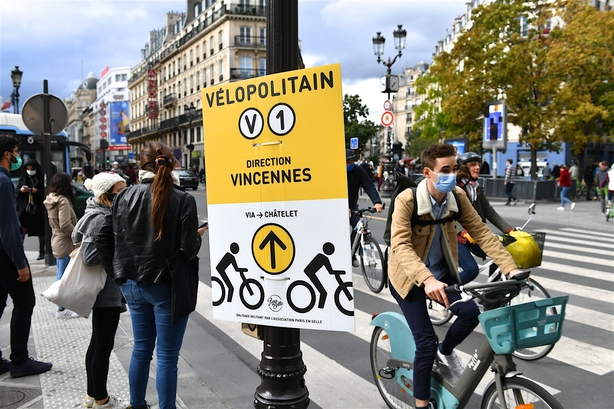 A centrepiece of the campaign behind Mayor of Paris Anne Hidalgo's recent re-election, the concept has taken particular root in the French capital, already renowned for a strong sense of local identity.
Moreno envisions a more decentralised city, not divided into shopping districts, residential districts, and business districts, but into networks of neighbourhoods in which individuals can feel connected and catered for.
Big cities don't need to be faceless behemoths, he argues, if you can break them down into functioning communities.
Taken together, the new trees and cycleways, community facilities and social housing, homes and workplaces all reflect a potentially transformative vision for urban planners: the 15-minute city.#VilleDuQuartDHeurehttps://t.co/GRe86VMmjV pic.twitter.com/N3IY2bpaCv

— Carlos MORENO (@CarlosMorenoFr) November 12, 2020
He also hopes to cut carbon emissions by slashing commuting and car ownership, and sees the rise in home working as a silver lining of the pandemic. Hidalgo has already promised €350m to create "a bike lane on every street" and to pedestrianise yet more of Paris, while abolishing 60,000 parking spaces.
The idea of empowered, pedestrianised communities is hardly new, but the 15-minute city has become an idea around which civic leaders can rally – from London to Milan, Barcelona to Detroit. Milanese Mayor Giuseppe Sala announced plans in April to "offer services and quality of life within the space of 15 minutes on foot from home."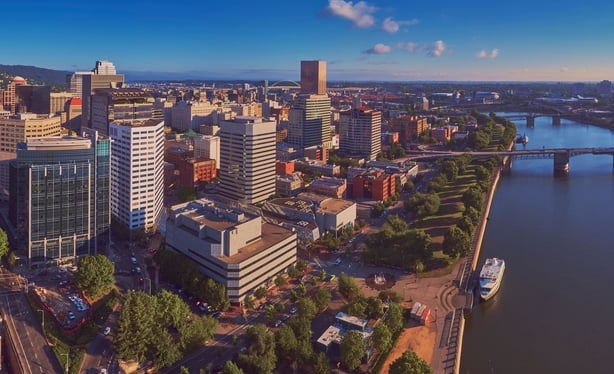 Most advanced outside Paris is Portland, Oregon, long-hailed as a model of American city planning, which has one of the highest levels of bike ownership in the US, and a clearly-defined city limit that prevents urban sprawl.
Of course, not every city-dweller will want a community-led life, nor will they necessarily be able to work locally or from home. But the 15-minute city is less blueprint, more guide – a set of principles that might demystify urban living, making the metropolis a calmer, healthier place for all.