With social distancing the new normal, the ways we can show kindness towards others in our day-to-day lives aren't always so obvious anymore.
But there are ways we can still rally together to boost the collective mood in our communities. Here are some safe ways to practice kindness on World Kindness Day (Nov 13)…
Pick up the phone
Although some of us have taken up daily outdoor walks and Friday night Zoom calls over the past few months, others may have felt particularly isolated during the pandemic. Whether it be their age or an underlying health condition, some have likely felt cut off from the world this year. If you know someone who could do with a chat, why not pick up the phone and give them a call?
Donate unwanted clothes
If you have taken to the Marie Kondo method of cleaning out your wardrobe, you may have a pile of unwanted (but good quality) clothing lying around. Instead of throwing these items out, why not give them new life by donating to a charity shop? Enable Ireland has donation points across the country.
Order flowers for a friend
Nothing will cheer up their day more than receiving a special bunch of blooms, just for being a great pal that's always there for you.
Safely collect litter
Picking up rubbish with your bare hands isn't advised, but you can safely clean up your local area with a litter picker, some gloves and a bin bag.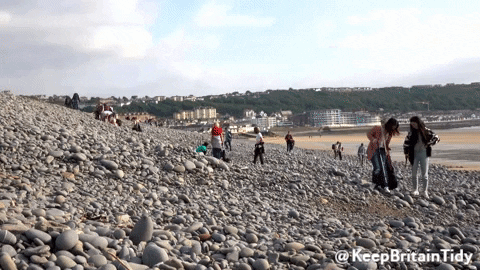 Hang up a bird feeder in your garden
You'll be amazed at the variety of birds that will visit it, especially during winter when their usual food is more scarce – not only will they get a delicious meal, but you'll get to watch the wildlife from your window too.
Read more: Your guide to bird watching in the back garden
Give blood
It only takes around 45 minutes but it could save somebody's life. Visit giveblood.ie to find your local donation point and arrange an appointment. They're still open across the country, but there are some new checks and rules you'll need to read before booking.
Have a Green Friday
Put your money where your ethics are and choose to shop from sustainable brands that pay their workers fairly this Black Friday (November 27th). Better yet, shop green by supporting local Irish businesses this year.
Read more: A very Irish Christmas gift guide for 2020
Compliment someone in your next Zoom meeting
It could be the great way they handled a work project, or simply a nice outfit they're wearing that day. Giving a genuine compliment is an amazing positivity boost – not just for the recipient, but for you too.
Do something kind for the people you live – or are bubbling – with
You could do a bit of DIY around the house, make them a cup of tea in the morning, do the next load of laundry, or give your home a deep clean so it's a comforting place to spend time.
Leave a nice comment on someone's Instagram photo
A few positive words and emojis could be the confidence boost they needed.
Use the power of gratitude and positivity
Try and move away from stressing out and moaning, and say more nice, positive things about yourself and the world around you. You'd be amazed at how great it can help make you feel.