College is naturally a time of enormous adventure, unexpected changes and the great unknowns of adulthood. From moving out, choosing a career and everything in between, these are the years that many of us are tested and find out who we really are. 
But this was a college year unlike any other. The outbreak of Covid-19 shut down universities, sent many students back to their home houses, and placed graduates in profound uncertainty – but none more so than medicine grads. 
Adam Freegrove is one such graduate, and tells his story in RTÉ's new show My Uni Life. In this uplifting series we meet 7 students at various stages of their university journey who all share one common experience: getting to university against all the odds.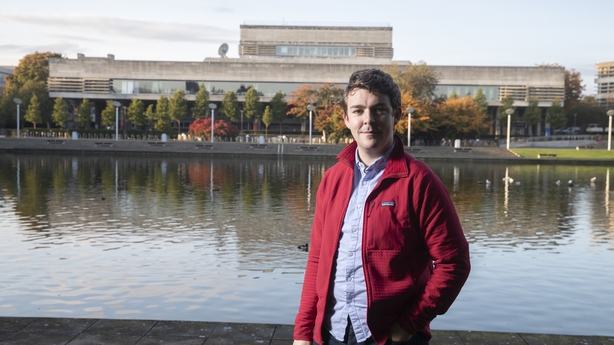 From Covid to disability, financial stress and personal difficulties, these students overcame obstacles to pursue their passions. Here, Adam tells RTÉ LifeStyle how his uni year has been. 
How has this year been for you?
Like anyone, I think this year has been an absolute roller-coaster and very full of surprises. It was always going to be a big year with a lot of change, but I never expected this. It started out like any other year and I had actually really been enjoying it, final year of UCD med is actually a welcome break from the horror of the previous year. 
My lockdown wasn't all that fun as I had to cocoon with my mam and nan since they're both unwell so there was a whole lot of idling in the house and looking forward to the next time we needed shopping. Aside from that I've now graduated and started work in an entirely different way than I ever could have imagined but I wouldn't have had it any other way really, it's been amazing.
Had you always planned on going to university?
It really had been a part of my plans whenever I seriously considered my future. When I was still in school I developed a love of science and university was the only way to develop my fascination further. I think the only times I had considered alternate career paths was actually when I was in university!
What were you first studying, and what inspired you to switch to study medicine?
I had initially started out studying science in UCD. I loved everything I was doing, and I got to learn so much about fascinating subjects like astronomy, chemistry and even animal biology.
While I was in my first year my dad, who had been diagnosed with lung cancer the previous year, was undergoing chemotherapy and radiation therapy after surgery. One day, without very much warning he got extremely unwell. He was confused, lethargic and altogether very sick. I was a first year science student, I knew some first aid, I was terrified. I had no idea what was going on or what was happening to my dad. The man who raised me was in essence dying in front of me and I felt helpless.
That day I promised myself that I'd do something about that, that I'd do whatever I could to never feel that way again, that I'd be able to help anyone at all who was sick in front of me. That was the day I decided I wanted to do medicine.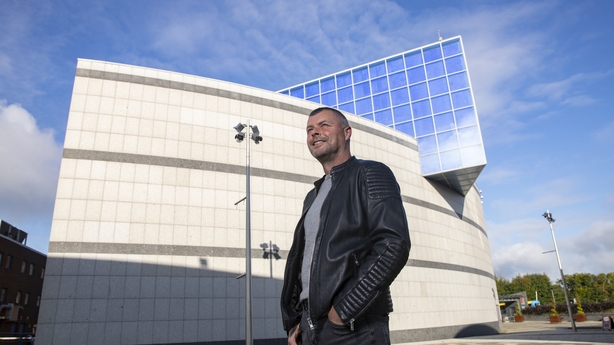 What were some of your expectations of college life this year?
Nothing really changed college-wise up until the first Irish cases of COVID, for me. But I had expected to spend a lot of the final year free time we should have had with friends, actually being outside, and all of my worries being about exams at most - not my family's wellbeing.
I'd expected to have a graduation to celebrate all of the last six years of work and to look forward to the new part of my life that was starting. At that, I'd even expected to go away to South America for a few weeks with my best friend and travel around before starting work in July.
How did the pandemic change that?
It changed all of my expectations. I no longer was free to leave my house without worrying about what I'd bring home. I wasn't in hospitals desperately looking for patients to examine to practice for exams and fill a logbook. I wasn't going to see my friends face to face for weeks or even months. I still haven't seen some of them in person since the pandemic!
A large graduation was out of the question. Instead, I wore robes over pyjamas in my sitting room with my family watching an awful photo from when I was 16 plastered onto the TV. I was looking at starting work two months early. Nothing was how I could have imagined it would be.
Many students facing into this year, be they first years or final years, felt robbed of some of their college experience. Did you feel any sense of loss or disappointment?
I definitely did feel a sense of loss. I think everyone in my year did. We never got these rites of passage promised to us for our tenure in university. There was no big final exam (I wasn't too disappointed about this though!), there was no graduation, there wasn't even a holiday to celebrate! And now we won't get the chance to do any of that again. There's not going to be another graduation and it's very hard to get that much time off as a junior doctor!
I didn't really get a chance to think about what it all meant either, even now I'm still getting overcome with feelings of the gravity of what's happening. That I have graduated from university that everything is different, but none of us got a chance to dwell on that.
What were some unexpected joys about this year in college?
About the pandemic, I think it made me realise that I had to be a lot better at being on my own and happy in my own company, so while not a direct joy, probably overall gives me a lot of joy in the long run. I didn't expect my job to go the way it did. I never expected to start work so soon - but in doing so I ended up working with some extremely fantastic people and I'm very happy about how things have turned out.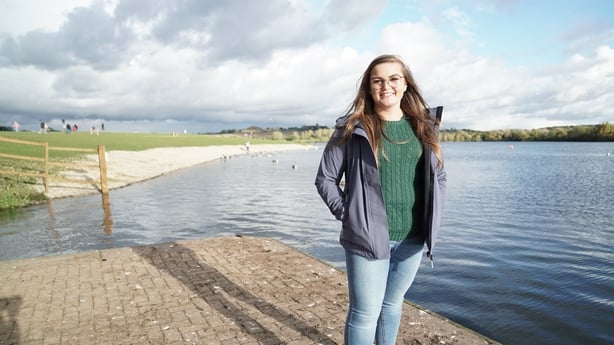 How did the access services support you in college?
In an extremely big way! If it wasn't for Access I wouldn't have been in medicine in the first place. I was one of the lucky students to have gotten a reduced points place in medicine due to the HEAR programme so without Access I wouldn't even be where I am today.
Aside from that, they were always available whenever I needed them, which was definitely more important in the initial stages of my college life, be it for advice, budgeting, or just financial support. I was also a recipient of one of the Access scholarships, Cothrom Na Feinne, which gave me financial support without which I'm not sure what would have happened.
As a medical student you're facing an unprecedentedly alien graduate life. What has it been like watching the pandemic unfold while studying?
Initially, it was quite humorous since I was in the middle of my public health module and it seemed quite serendipitous that an epidemic would happen right when we were learning about this kind of thing. But that was before anyone knew of the severity, while it was still around Wuhan. As time went on it actually became worrying. 
In time, it started to get scary. To see how it affected people, young, old, everything in between with no discrimination. It wasn't a flu that was only dangerous to the elderly and ill, it wasn't swine flu that largely affected younger people, nor was it ebola that while very deadly was very visible and quite obvious. This was a virus that was very good at spreading and very good and causing disease and it was spreading.
My more adventurous side was quite thrilled at the thought of starting work during a pandemic. To be the group of doctors that were thrown into the fray of this complete unknown. It almost felt like a movie. The reality however is not quite as exciting as it seems, but that's not such a bad thing!
Watch My Uni Life tonight at 7.30pm on RTÉ One.