RTÉ is going live with a feast of content to celebrate Science Week 2020.
In a year that has been filled with global science and health news, this year's programming will be more pertinent than ever. To give audiences a helping hand, Professor Luke O'Neill and presenter Liz Bonnin will be going live on RTÉ One to discuss the biggest questions facing Ireland's future.
Science Week 2020 kicks off on Monday, November 9, and runs until Friday, November 13 with a wide range of content across RTÉ TV, radio, and online. Check out the full list of programmes below.
Future Island
In the midst of a pandemic, 2020 has been Irish science's finest hour. But how will our brightest brains equip us to thrive in a future that safe and sustainable? And how can Irish citizens actively participate in shaping and choosing this future?
Presented by Liz Bonnin, a science, natural history and environmental broadcaster, this will be a television homecoming for the former Dublin resident who has built an acclaimed career in the UK over the last decade. With an infectious passion for science and the natural world, Liz is in her element picking the brains of scientists and bringing the latest laboratory breakthrough advances to a mainstream audience
Tune into RTÉ One at 7pm on Nov 10th, 11th and 12th.
Tune into RTÉ One for #ScienceWeek Future Island, where the brightest minds are answering the biggest questions about the future of our health, wealth and happiness.

We are live Tuesday, Wednesday, and Thursday at 7pm. @ScienceIRL@rte pic.twitter.com/tpBdjyAMuF

— Science Week Ireland (@ScienceWeek) November 10, 2020

Ten Things To Know About
2020 has been a seminal year for science and global health.  Increased understanding and awareness of the interconnections between humans and planet earth has never been more pertinent, and Aoibhinn Ní Shúilleabháin, Kathriona Devereux and Jonathan McCrea are back to reveal how Irish research is helping drive us towards a brighter, better world…
In the first of a new series, Jonathan McCrea takes a night kayaking trip on Lough Hyne in County Cork in search of bioluminescence: nature's chemical flashlight. While back on dry land, Kathriona Devereux meets researchers in the Tyndall National Institute who are using fluorescence in cancer diagnosis and developing infra-red light technologies to monitor the lung function of premature babies.
Tune into RTÉ One on Nov 9th.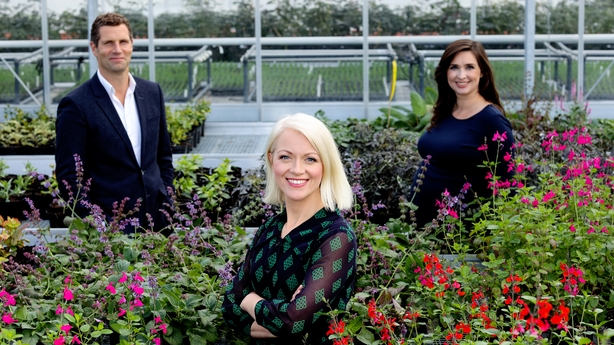 Weather
Morning and on-line forecasts come live from Future Island across the week.

Ear To The Ground
Hexafly, established in Co. Meath in 2016, is at the forefront of the bio-economy movement in Ireland. Hexafly has developed the technology to breed Black Soldier Flies, and grow larvae from the eggs they produce to make an animal feed product that is high in protein and sustainable.
Darragh Mc Cullough witnessed all the stages of the production of the insect protein on the site near Navan, and assessed the enormous potential of insect protein to Irish farming in the future.
Also …  The freshwater Pearl Mussel is one of the world's most endangered species. It relies on purity of water to survive. Irish farmers & ecologists are now working hand-in-hand to manage farming habitats to save this amazing species.
Ella McSweeney is in Delphi, Co.Mayo to learn how this EIP [European Innovation Partnership] is making a difference.
Tune into RTÉ One on Nov 12th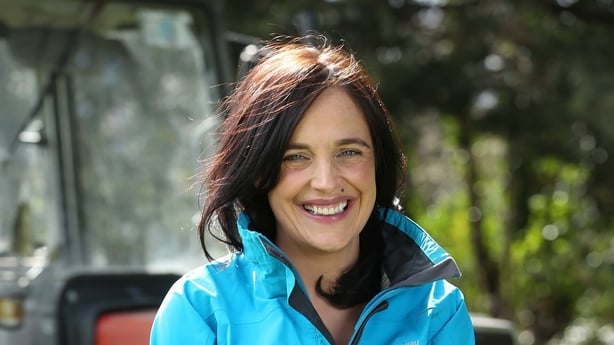 Young Peoples' Programmes
Audio
Science Week sees the launch of 'Lets Dive In', a new Science Experiment podcast aimed at children, hosted by Phil Smith and Julie Gould, who dive into children's questions about life, the Universe and everything in it. 
'Lets Dive In' will have its own feed but will also launch its first episode on the After School Hub.
The After School Hub will also feature science-based content all week, in particular a series of 90 second interstitials made originally for RTÉjr Radio.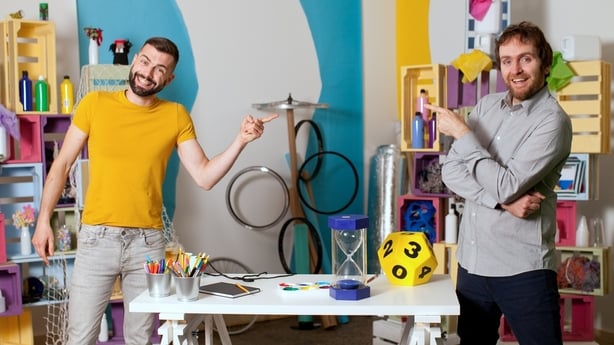 Elsewhere on the After School Hub: 
A fun range of experiments both indoor and outdoor with our favourite Scientist, Phil Smyth Space Supremo Niamh Shaw will be telling us all about life on the International Space Station, which is 20 years old this November. 
Everything from how to eat, sleep... even go to the toilet!
We will have a fun 'newsflash' style 1-min slot with Phil Smyth reading the big science stories [eg water on the moon, massive coral skyscraper discovered in the great barrier reef, underwater robots have discovered why fish swim in schools etc.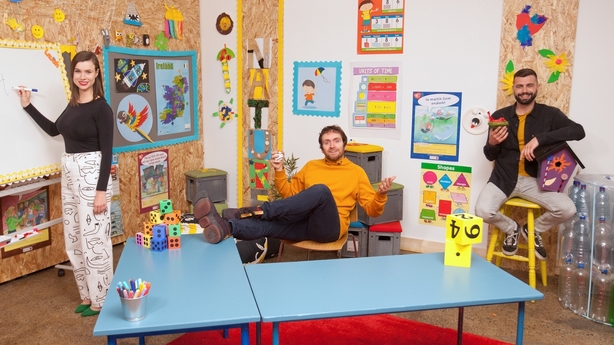 RTÉ Learn
On rte.ie/Learn, we do a quick roundup to let people know all the fun online and interactive events on each day of science week. Our video of the week will win a "virtual hub lab at home" with Phil and get their own fun experiment zoomed into their living room.
Radio
The Ray Darcy Radio Show on Radio One will partner up with 'Future  Island' from Tuesday to Friday.
RTÉ LifeStyle
Professor Ian Roberston will present a series of specially commissioned 90 second Life Hack films for RTÉ Lifestyle and Social playing daily from November 9th.
RTÉ Brainstorm
RTÉ's home for new ideas and insights, will publish a series of features, podcasts and videos during Science Week on such topics as DNA tests, the human genome, renewable energy, who controls the internet, what worms tell us about human disorders and much more … 
All aspects of Science Week are curated via www.rte.ie/scienceweek