With the release of her first book, The Switch, TV presenter Amanda Byram talks to Janice Butler about the changes she made in her life to get to a happier place  – and how you can do it too.  
We tend to put people in boxes or label them as this or that how we see them. In Amanda Byram's case, many would see her as a successful TV presenter with a thriving career in the US and the UK, an enviable physique, a glitzy lifestyle: having it all, in fact.
While she doesn't disagree that her life has turned out positively, there's a lot more to Amanda than meets the eye. She shares this in her first book, The Switch. This personal account documents Amanda's struggle with body image, self-doubt, alcohol and dieting for most of her 20s and 30s.
Now 47, she tells me she's the most content she's ever felt and that's down to consciously changing elements in her life in the last six years, including giving up the booze, becoming a nutritionist and personal trainer and helping others make their own changes. The book is an accumulation of all the wisdom she's gathered, made it personal with her own story throughout.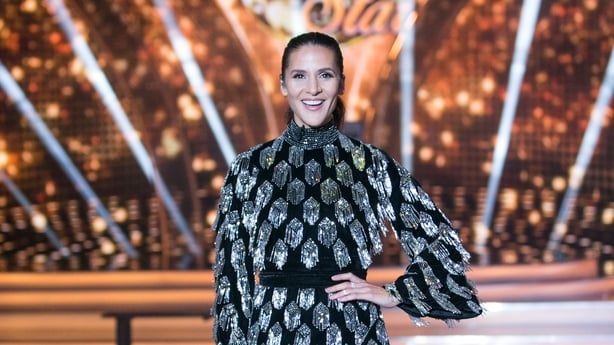 A native of Castleknock in Dublin, her career started as a model before moving into TV as a presenter on the then very new Ireland AM with Mark Cagney. Not one to hang around in a job, she was snapped up by The Big Breakfast on Channel 4 and she left for the opportunities offered outside the small world of Irish media. She then went to the US, to work on reality shows like The Swan and Paradise Hotel.
She admits that her line of work probably didn't help her obsession with staying slim but that it wasn't the only factor. Here she talks about battling her demons and why she doesn't regret her two seasons on Dancing with the Stars, her first time working in Ireland in 16 years.  
 
Why did you decide now was the right time to put your experiences in a book? 
I started talking about telling my story about six years ago when I did a blog with the Huffington Post, I was quite honest with it, but not as honest as I am in the book. It's tough; you don't know how it's going to be perceived and you don't want to over-step the mark. So in the early days, I was walking on eggshells a little bit with my story but I was as honest as I'd ever been. The response to it was so big that I realised I had to be fully honest because I couldn't help anyone else if I wasn't. I've been life coaching on and off with people via social media for the last few years and people were saying I should put all this together in a book. I wasn't sure I had it in me or if I had enough content until I started writing it.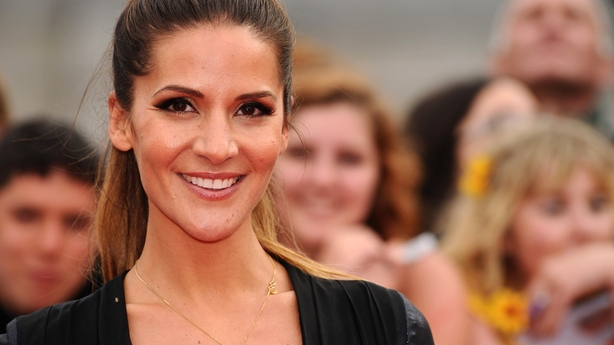 From the outside, it looks like you have it all – were people surprised to hear you struggled? 
We really like to compartmentalise people, so over a period of time people look at you and think I know who she is and what she does; she's doing well so she's clearly happy, the end. 
When someone turns around and says I was actually struggling, people find it difficult to process that, especially if someone is perceived to have it all. There's no such thing as perfect and I struggled with many aspects of my life. Don't get me wrong; I had a great career and great family and relationships but I had a lot of struggles too. It's taken me three decades to get where I am today; it was a slow process. I want people to take bits and pieces from the book and apply what's relevant to them.  
Did being, in the spotlight, amplify how you felt?  
I think subconsciously it might have, but for me, my body issues started way before I ever got into modelling, so I think it would have been with me no matter what career I had chosen. But absolutely, if you have to look a certain way when you're doing your job, at some point it's going to affect you. But we all want to look good regardless whether we're on or off camera. I don't suppose living in L.A. helped me either, but at the same time, I truly think until I did the work on myself it wouldn't have mattered where I was living.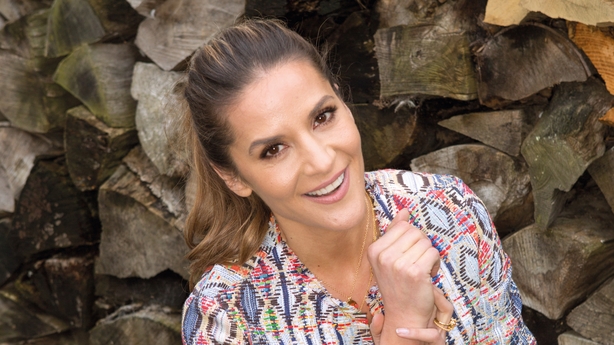 Looking back, do you feel you got to enjoy the milestones in your life?  
I look back on my career now and say 'Hell ya, you did really well' but at the time I had such a bad habit of not living in the moment and a lot of people do that. So what I would do, let's say I got the Big Breakfast job, then I'd need the next milestone. It was all so fleeting, I would congratulate myself for a moment but then be onto the next thing and start stressing about that. That's something I had to work on very hard. I now try and take the moment, digest it and enjoy it. 

You write about giving up alcohol for the most part – was there a particular moment when you decided to do this? 
I was the biggest drinker of all. I loved drunk Amanda, everyone loved drunk Amanda. As I was approaching 40 – I was going to be 40 in June of that year – I decided to do 'Dry January' and just kept going with it. That was the same year that I really started to work on my happiness so perhaps it was driven by being sober, who knows? The reason I kept going with not drinking was because the world didn't end and I didn't miss the hangovers and the anxiety from them. Then in December of that year, I went out, got completely drunk, came home and threw up all over the place and said that's it, I'm done with it.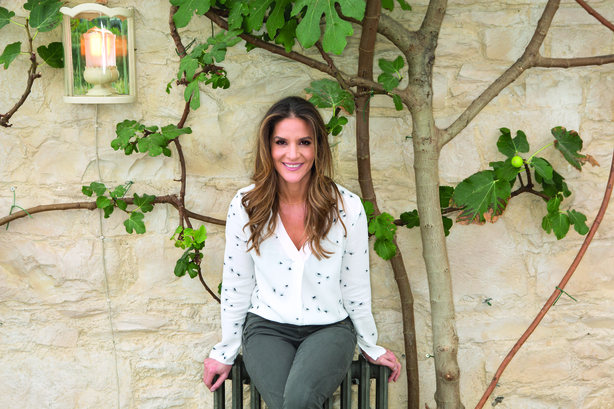 You met your husband Julian around that time and he was also giving up alcohol – did that make it easier? 
It did, and that's why I always say it's easier if you have support and accountability. We met randomly a week after his birthday and he was in the same place of wanting to give up drink. Look, he was a model and single for five years and had a good old time of it, so he was ready to let that go. 

Were you nervous about working back in Ireland with DWTS?  
I've always said in the past that I was desperate to come home and do the right show. Obviously, all my family are there and I cut my teeth on Ireland AM, so for me, it's going home. DWTS was fantastic. I was home for three months when I was working on each season, but in the third year, I was in LA, my husband and I have a production company and I had to make the decision if I was going to go back for a third year – I had other challenges workwise. But I tend to do that quite often with work: I jump around a lot. I think if you don't challenge yourself and push your boundaries, it's easy to do the same things over and over, so for me, it felt right to move on from DWTS.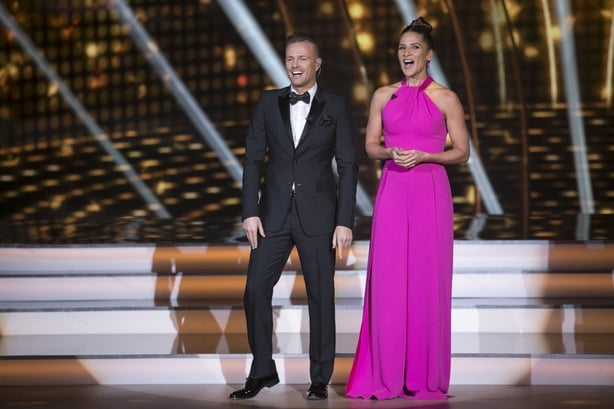 Do you feel at your happiest now? 
I would say I am probably the most calm and most content I've ever been. Every day, things come up, especially now during Covid – I haven't been able to see my parents – but you just have to know how to deal with things when they pop up. I know my mind and my body now and how to take care of both. 
The Switch by Amanda Byram is published by Gill.