Does your shower run a little longer than it should? Does the green bin give you a headache? Is the electric kettle always on boil? Is the family car never off the road?
The world is heating up at a dangerous pace, and now is the time to take action to make changes - big and small - to help the environment.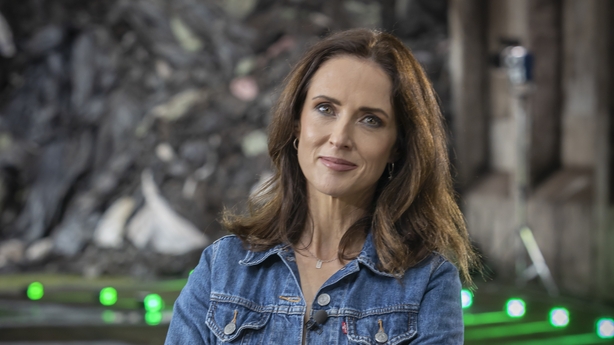 In What Planet Are You On? four families take on the challenge to change the way they live in order to reduce their carbon footprint and their impact on the environment. As an extra incentive, the family who does the best will win €5,000!
The show's dedicated team of data experts will monitor all four families, around the clock, over four weeks. With fitted cameras, counters and meters in each house, viewers can track each family's water, waste, energy and food consumption.
At the end of every week, all four families face a panel of experts - Dr. Brian Kelleher, Professor Fiona Regan, Professor JJ Leahy - and discover how much they've contributed to saving the planet.
This year's studio is located at Bord na Móna's plant in Littleton, Co. Tipperary. Until recently, peat was brought here from surrounding bogs and turned into briquettes. The bog was slowly disappearing and losing its capacity to store carbon.
Bord na Móna is now restoring those bogs and, by removing the co2 from the atmosphere, the bogs will now become a refuge for native wildlife. The former briquette factory is now recycling thousands of tonnes of plastic from farms.
Now, without further ado, let's meet the families.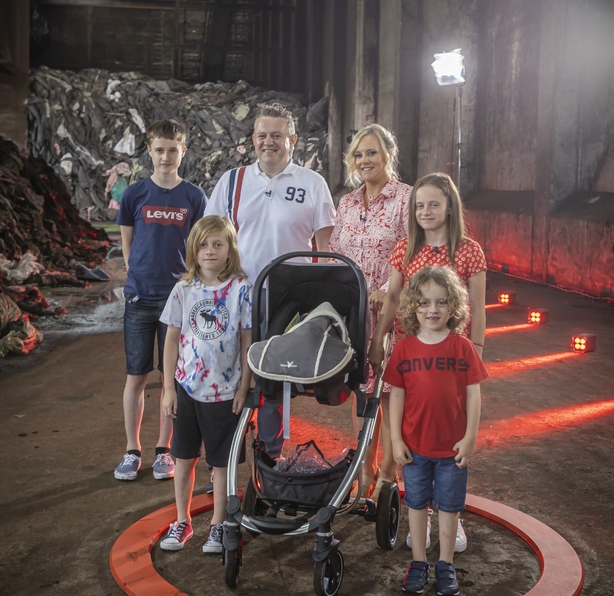 First up, we're off to Pallaskenry, Co. Limerick, and the home of the McNamara family.
With five children under 13 – including baby Louis, who's just six months old – this house just doesn't standstill. And that's beginning to take its toll. Since lockdown, IT manager, Barry, now works from home. So there's no escape from the daily goings-on of the rest of the family.
Mum, Louise manages the shopping, the washing, the cooking and the cleaning for everyone else. The family doesn't manage its waste properly and disposes of everything into a general waste bin. With five kids and a technology specialist in the one house, it's no surprise that electricity use here is through the roof.
Can the McNamaras get their busy house under control and do their bit to save the planet?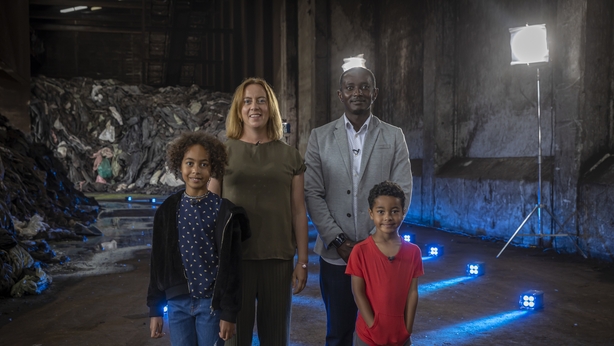 In Kinsealy, Co. Dublin, we meet the Yeboah family - Fred, Denise, and their two children, Annabelle and George.
Fred is a manager with a large supermarket chain and Denise is a lecturer in further education. From Ghana, Fred's family has a cocoa farm that is directly affected by Climate Change. However, both Fred & Denise are largely unaware of the household- related emissions creating greenhouse gases in their own home.
The prominence of protein in the Ghanaian diet can also be seen in Kinsealy. It's clear that one food, in particular, is popular – meat. And lots of it.
Can the Yeboah's sacrifice the things they love most in a bid to save the planet?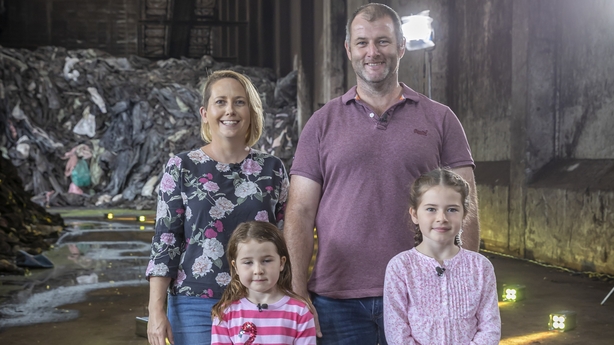 The Mulvihills are from Co. Longford. Dad, Gary, works in construction and built the family home. He even dug a private well. Mum Sile works in education and minds daughters Shauna and Lauren.
They live in the heart of a rural farming community. Which is why they love beef and dairy. As our cameras pick up the Mulvihills in Week One, its clear they have several bad habits.
As our cameras record breakfast, lunch and dinner time, it's clear that milk is the drink of choice in this house. And lots of it.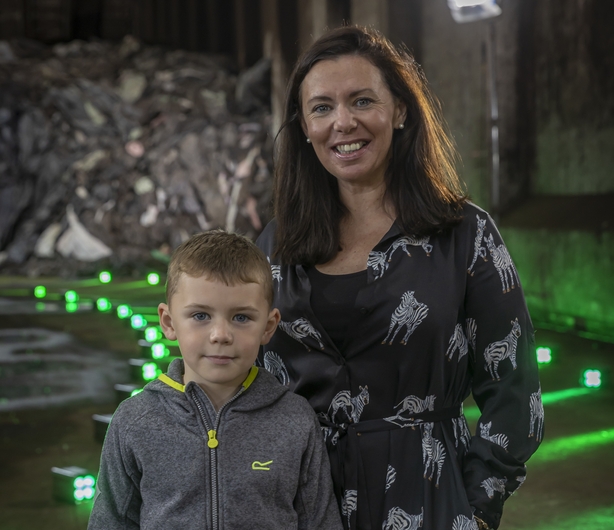 Karen Reilly and her son, Mack, live in a large house in rural Longford.
At nearly 3,000 square feet, this home has lots of space. This is great because, since lockdown, Karen has been working from home.
So what do our cameras uncover in week one?
Host Maia Dunphy joined Lottie Ryan on The Jennifer Zamparelli Show on RTÉ2FM to discuss the show, listen back here:
We need your consent to load this SoundCloud contentWe use SoundCloud to manage extra content that can set cookies on your device and collect data about your activity. Please review their details and accept them to load the content.Manage Preferences
Watch the brand-new series of What Planet Are You On? with presenter Maia Dunphy on RTÉ One on Sunday evenings at 18.30.