As soon as Sarah Donovan heard the word "cancer" from the doctor, she wanted to get out of the room and go somewhere to process what she'd just heard. She'd always been breast aware, even checking for lumps automatically while watching TV.
It was while looking forward to a getaway to Lanzarote last year that Sarah came across a lump:
"In early May, I was just in the shower as normal. And all of a sudden, I had this noticeable lump in my chest."
The lump, Sarah told Ryan Tubridy on Tuesday, had seemingly come out of nowhere and it was so big, you couldn't not notice it.
"It felt like a mandarin in my chest, it was that big."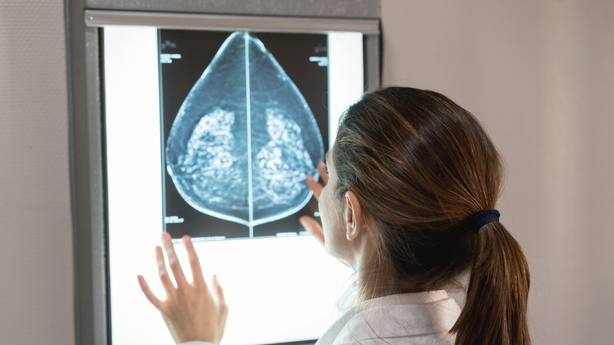 Despite the discovery, Sarah didn't suspect the worst straight away. She was only 37, she was fit and otherwise healthy and she'd always been careful to examine herself regularly. But, now that she'd discovered the lump, it was impossible to ignore it and her husband, once he'd felt it, told her she should get it checked as soon as possible.
So, she went to her GP the following Monday.
"She didn't give anything away and I'm sure in the back of her head she was like, 'Oh God, like, this isn't good'… She had a feel and she said, 'I'll send you off to Breast Check and I'll ask you to be seen within two weeks'."
The two weeks passed slowly and Sarah spent the time going back and forth between cancerous and non-cancerous tumours in her mind.
Finally, instead of waiting on the Breast Check appointment, which would have been on the day they were due to travel to Lanzarote, Sarah booked an appointment in a private hospital's triple assessment clinic. The specialist there could feel an additional two lumps in Sarah's left breast.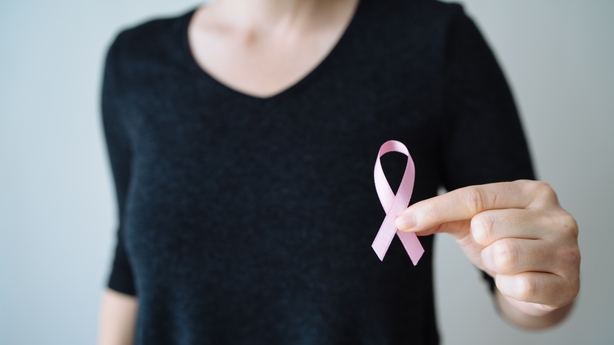 From the manual examination, Sarah was sent for a mammogram and then for a biopsy.
"The doctor doing the biopsy, he just said to me, he goes, 'Listen, I think – you are going to need surgery for this'. So, at that stage – now the cancer word wasn't mentioned, but I knew at that stage I had breast cancer, even though it wasn't said."
Sarah's father at first refused to believe it when she told him that she had breast cancer. His wife was sitting pale and teary-eyed beside his daughter and he tried to wish it all away:
"He didn't believe it. He was like, 'No, no, no, they have it wrong. Sure, they get things wrong all the time'. So, we kind of spent a few minutes going, 'No, Dad, I do have breast cancer,' and trying to convince him then that I had breast cancer."
Sarah had 15 rounds of chemotherapy. It was every bit as bad as it's often made out to be:
"When I was leaving the hospital, I felt so bad. I couldn't speak, I couldn't walk. My husband was holding me up."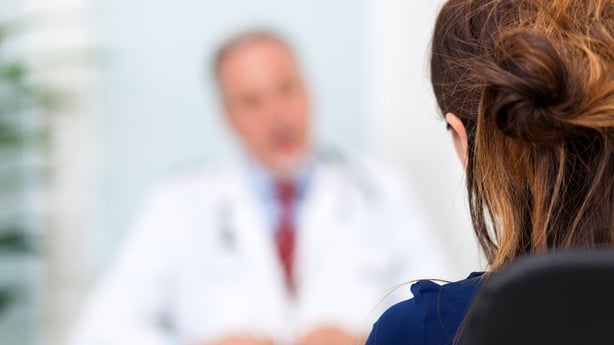 Following tests, Sarah was told that she had the defective BRCA2 gene, which made her a high risk for breast and ovarian cancers. It meant that doctors recommended a double mastectomy. For Sarah, it was a strange sort of consolation that explained why she had developed breast cancer at such a young age:
"It kind of made sense as to why I got breast cancer. Other people don't have answers like that. For me, I know it sounds odd, 'cause the fallout from having the BRCA2 gene, there's a lot more to it, but at that time it felt – it just made me feel a bit better in a really bizarre way."
Part of that fallout meant that Sarah was scheduled to have her ovaries removed as a precaution in April this year. But that surgery was put on hold when the Coronavirus pandemic hit the country. The surgery was eventually done at the end of July, but Sarah spent three months worrying about the possibility that she had ovarian cancer.
She's been told that there were no cancer cells present after the chemotherapy and mastectomy and, now that she's had the ovarian surgery, Sarah feels she can start to move on:
"Now I kind of feel I'm ready to move on, 'cause it kind of consumed me for a while."
You can hear Sarah's full chat with Ryan by going here.
The National Breast Cancer Research Institute is encouraging women to be more breast aware. Details here.