As she gets set to welcome her new co-anchor to the Six One News, Caitríona Perry chats to Janice Butler about unprecedented times in the newsroom and her memories of her friend and colleague, Keelin Shanley.
She's been a constant on our screens during the pandemic, co-hosting the Six One News during a time
of national emergency that she like many, describes as 'unprecedented.' Caitríona Perry is now getting a
permanent co-anchor, David McCullagh. She takes my call during some annual leave and ever the professional, she asks me when the tape will start recording.
Caitríona returned to work from maternity leave at the end of last year and the last few months have seen her juggle work and home life, like so many people in these tricky times.
"I was working the whole way through as were many of my colleagues in the newsroom, with some remote working. The decision was made in RTÉ that our studio was big enough that we could still broadcast and social distance. We needed the news to be there and a constant in people's lives," she says.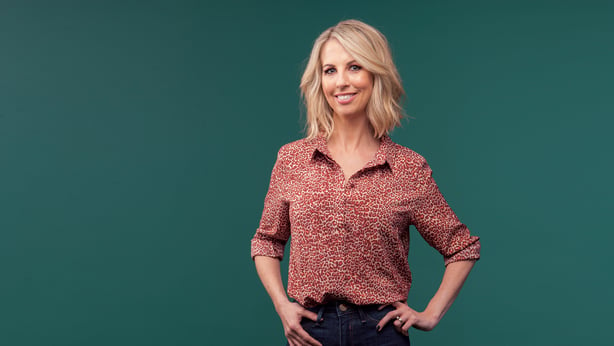 The environment in the newsroom is like nothing she's seen before, with a skeleton staff and working in
shifts as separate teams to reduce the risk of the virus shutting down the whole operation.
"We've never lived through anything like this and we don't know how it's going to end, that's the other thing. There are so many hopes pinned on there being a vaccine to get some sort of normality back, but even that is a big if and some way off. Working through this pandemic has been absolutely unprecedented. There's really only one story that people want to know about."
Rollercoaster first week on the 6.1 News - thanks to the team for looking after me, especially ?@CaitrionaPerry? - hopefully she can keep putting up with me! pic.twitter.com/9L6wDoK3X3

— David McCullagh (@mcculld) September 4, 2020
She says she is a fairly level-headed person when it comes to dealing with unfamiliar situations, a trait we saw in action during her time as RTÉ's Washington correspondent.
"I think every person has to decide for themselves what level of risk they're comfortable with. By virtue of the type of job that I do, I've had to leave my house since the very start of this pandemic and that's a level of risk I've had to be happy with.
"Thankfully, I don't have anyone in my household with any health vulnerabilities. But had that normality of going to work every day even if the environment was different and it was good to have that."
Video of the bizarre moment when President @realDonaldTrump called me over during his call with Taoiseach @campaignforLeo Varadkar. @rtenews pic.twitter.com/TMl2SFQaji

— Caitriona Perry (@CaitrionaPerry) June 27, 2017
Caitríona has co-anchored RTÉ Six One News since January 2018. At the time, she had just returned from Washington and was teamed up with the late Keelin Shanley as the new line-up for the flagship news show, the first all-female team in its history.
The pair had crossed paths over the years in the newsroom, but this was the first time they had worked closely together. Keelin very sadly died earlier this year after a long battle with cancer and Caitríona admits that she desperately misses her dear friend and colleague.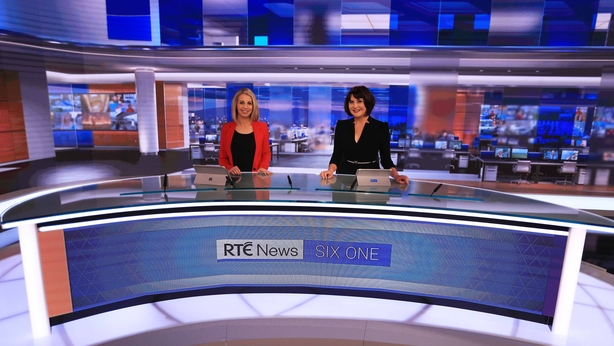 "Work for me has been really tough the last few months, apart from COVID-19. As anyone who has lost a close friend will know, it's difficult. We spent so much of our workday together; we saw more of each other than we would have seen of our own families," she says, adding, "I miss her every single day."
"We were amazing friends, not just colleagues. I can't believe it's six months and I'm told these things get easier with time, but it hasn't yet, it's just awful without her. But there are so many people that miss her, not least her husband and children, but we're all in touch with each other and have a good network there."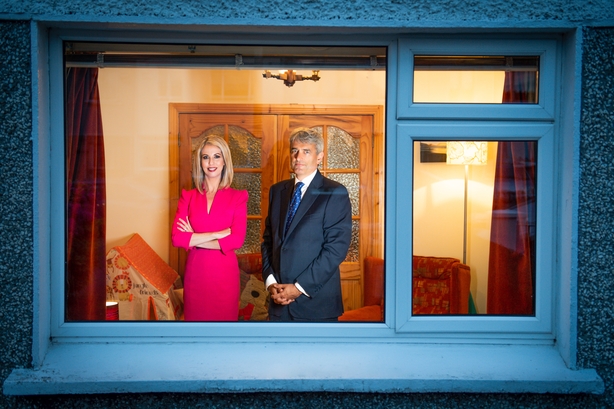 She says it's "bittersweet" with David joining her on the Six One News but she's looking forward to him joining the team as he moves from Prime Time.
"He's brilliant, tremendous fun, and immensely talented. We worked together in the newsroom before he went to Prime Time so we know each other already, which is great.
"Keelin thought highly of him, so that's another bittersweet part about it."