In the old normal, parents could look forward to their children going back to school after a long, busy summer. The children, of course, might not necessarily share this view, but in these pandemic times we're living through, many parents are worried about the return to school after nearly six months of the kids being at home.
On Tuesday's Ryan Tubridy Show, school principal and all-round positive person, Martha Woolmington, told Ryan how she thinks it's going to be ok. Different, certainly, but ok nonetheless.
"Covid is just yet another challenge, but it doesn't mean that we lose sight of all that our ethos statements have always said, that we need to have warm, caring environments that support learning."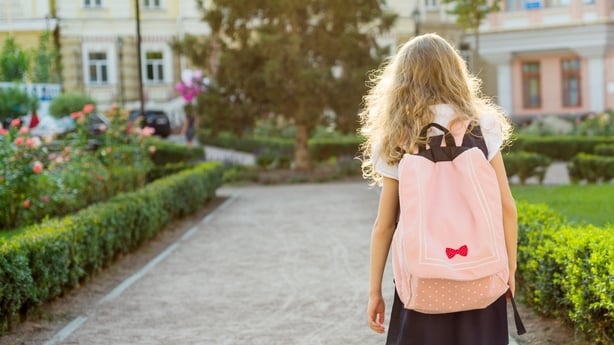 Martha is the principal of Howth Road National School in Clontarf, Dublin. She's also a teacher in the school (a player-manager, as Ryan put it) and, as she prepares to reopen on 1 September, Martha is doing all she can to make "the new abnormal" as palatable as possible for the teachers and, most of all, the pupils.
And part of that process is limiting the official yellow Covid-19 warning notices to areas more likely to be frequented by adults because, well, the signs just aren't that relevant to primary schoolchildren.
"The language that's in them is aimed at adults, you know, identifying signs and symptoms is an adult responsibility, not a child's responsibility. So, we have chosen as a school, yes, we have the signs but they're only at very obvious adult points, at entrances and exits and, once you get inside the classroom, children are not being bombarded with toxic yellow and scary signs."
Instead, the school have designed their own, child-friendly signs for the classroom. Because, as Martha put it, it's not up to the children to solve the pandemic, it's up to the adults. And any steps that the staff of Martha's school can take to make the situation easier and less threatening for the pupils will make for a better experience for all involved.
"Because school is meant to be a welcoming and warm and safe space. It has always meant to be a safe space where children can go and be a haven from, you know, as much as home is, it needs to be a haven where children can learn safely."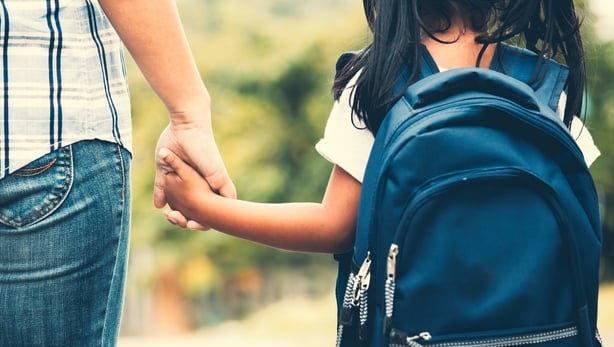 Ryan was very impressed with Martha's can-do attitude and asked her what she would say to parents and children that are "catastrophising" over the return to school. As with everything that was put to her, Martha's response was calm, thoughtful and eminently sensible:
"I think I would say worry is natural. I might sound like I don't worry – I do. But I think worry is completely natural and it's reasonable in this context. This is not a normal world we're living in, this is an abnormal world. Everyone keeps referring to it as a new normal, but it's not and we shouldn't accept it as normal."
And if you or your child is worried about returning to school during the pandemic, Martha offers these words for you:
"I would say this to everybody about schools: be excited. You know, our kids are going back to what is good. They're going back to a controlled environment that is a safe space and there are no better professionals on the planet than the people who work in schools up and down this country to be able to make decisions that are going to be the safest they possibly can for your children."
You can listen to the full chat between Ryan and Martha – including some tantalising crumbs about this year's Toy Show – by going here.