Business and life coach Bee Flanagan joined Jennifer Zamparelli on RTÉ2fm to advise parents and students on preparing to return to school during COVID-19.
Trying to adjust to sleep schedules, homework, packed lunches, and uniforms after a summer of holidays and fun can be anxiety-inducing for parents and children alike at the best of times. This year, however, families are dealing with the added stress of uncertainty as to whether schools will open and if they will be able to remain open.
Unfortunately, we can't tell what the future holds and the uncertainty of anything related to COVID-19 is likely to continue for the foreseeable future. However, there are practical steps that parents can take in order to make their children feel more secure as they return to the classroom.
"Keeping the lines of communication open allows us to speak about how we feel," Bee told Jen. "Feelings generate everything that we do so if a child is feeling anxious and they can't express it, that anxiety is just going to expand - get bigger and bigger and bigger - until it becomes something way out of control.
"When, actually, if we speak about it quite early on, we open up those channels of communication. Also, we can empathise with what the child is going through."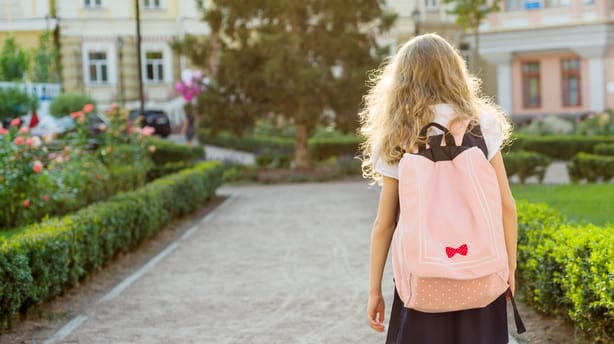 Bee insisted that speaking to children and listening to their worries would be her number one tip for parents because, as tempting as it is, telling kids that 'it'll be grand' and 'don't worry about it' won't be particularly helpful.
The life coach stressed the importance of acknowledging and validating kids' concerns and even suggested that parents might share their own experiences with stress and anxiety with their children in a constructive manner by discussing some of the solutions that they have found helpful.
However, she was careful to note that adults should also be careful to process their own stress before speaking with little ones.
"It's a hard time for us as parents to hand our kids over [to school] at the best of times but now we have the added challenge of COVID-19 and all the restrictions that will have to be in place in schools, that's an added stress. Parents will want to work through that themselves so that they're in a good headspace to deal with their children going through the anxiety."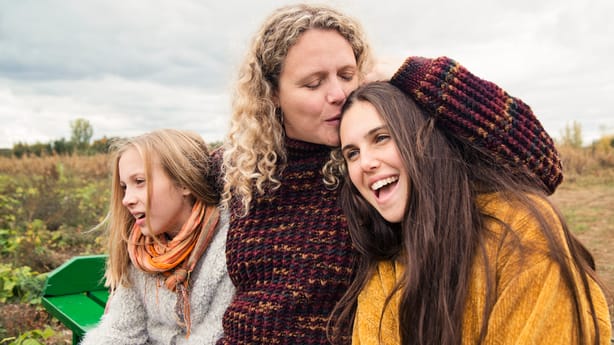 Although the events of 2020 have brought a wake of uncertainty to Irish households, Bee insists that we should keep things simple by focusing on the things we can control.
"Get straight back into a structured routine if you can. The certainty that we have every day, hopefully, is that we wake up every morning and have breakfast, lunch and dinner. We can keep certain structures that are going to be certainties for children.
"Another thing we can do is breathe," she continued. "A lot of the time, we don't breathe properly and sit in the moment, we let the mind take over and run away. Anxiety gain momentum the more we worry about something so, all of a sudden, it gets really high."
To combat this, Bee suggests asking children to identify how they're feeling, how they would like to feel, and what can be done to make that leap.
Listen to the interview on The Jennifer Zamparelli Show on RTÉ2fm at the top of the page.