Ireland has had its fair share of Hollywood film crews turning up to shoot their latest blockbuster – think of Star Wars: The Force Awakens, Saving Private Ryan and Braveheart. And, of course, there are the TV hits like Game of Thrones and Vikings as well.
But one of the biggest – and almost certainly the longest – Hollywood invasion of our shores came 50 years ago, when the cast and crew of David Lean's planned epic Ryan's Daughter turned up in the Corca Dhuibhne Gaeltacht in Co Kerry. 
Lean's follow-up to Lawrence of Arabia and Doctor Zhivago was to be as lavishly epic as those masterpieces, but with the striking landscape of the Dingle peninsula as its backdrop, rather than the barren glare of the desert or the drama of the Russian Revolution.
Author Paul Rowan spoke to Sarah McInerney on Wednesday about his new book, Making Ryan's Daughter, which arose from an interview Paul did with one of the stars of the film, Sara Miles, 20 years ago: 
"It was obvious that there was a really powerful book in the making, which I then proceeded to research and write over the next four or five years, really. I've waited a while to get it published on this sort of anniversary, but, yeah, there was an epic untold story there to be told and I was thrilled to have the opportunity to do that."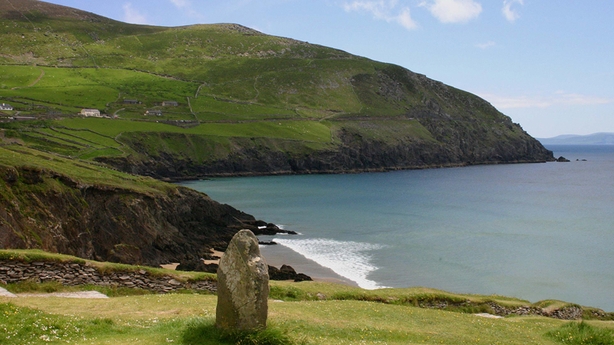 The cast and crew took over Dingle and stayed much longer than intended, as Lean waited and waited for the right weather conditions. The town only had two hotels at the time, so many locals moved out of their homes into mobiles homes and caravans in order to rent their houses to people working on the production. The film people seem to have paid the locals well: 
"A lot of houses were refurbished; they would have had hot water put in and indoor toilets suddenly became the norm in Dingle after previously the local people by and large would have used outhouses." 
Sara Miles and co-star Christopher Jones didn't get on, something which made their love scene more than a little awkward. The cast and crew had to go to extraordinary lengths to try to make the scene work: 
"Christopher kind of went on strike for a week, with everybody waiting around and eventually they kind of sedated him… So, they kind of had to resort to the most extreme methods to actually get him on the screen." 
Finding motivation with a little help from your friends…! You can hear Sarah's full chat with Paul here.
Making Ryan's Daughter: The Myths, Madness and Mastery by Paul Benedict Rowan is published by New Island Books.