Late nights, smelly nappies, plenty of screaming and thrown toys: these are the things we know to expect when we're expecting. But the realities of childcare is still unknown to some, and a recent survey has shed some light on just how expensive having a baby can be.
In research done by BabyDoc Club, it was found that parents spend on average €10,546 in the first 12 months of their baby's life.
On this morning's Jennifer Zamparelli show on 2FM talks to BabyDoc Club parenting expert Laura Erskine on practical tips on how to budget for a baby, whether you're planning for one, have one on the way or just need some help budgeting.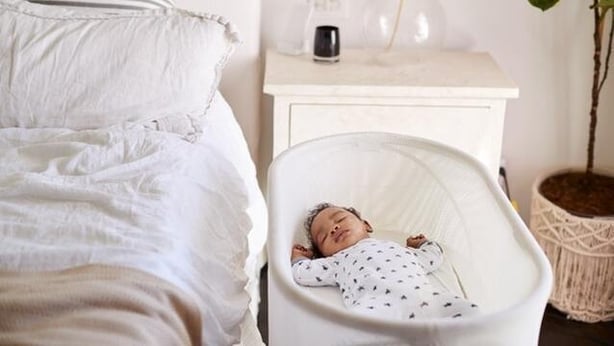 "The biggest ticket item when you're looking at the cost of babies is the baby travel system and that comes in at an average annual cost of over €1,000. That includes the buggy, the car seat, any changing bags."
Next is baby furniture, the stuff you google in the nesting period and eventually need to make the baby's room their – and your – little haven. The average annual spend on cots, wardrobes and the rest is €970.
All the equipment like baths, bouncers and swings cost €287 a year, while feeding – whether that's breastfeeding or bottle feeding – costs €976 a year, thanks to needing to buy pumps, formula, bottles and the rest.
If there's one expense every parent is very aware of, it's the one you throw out the most.
"Nappies, my goodness. We go through 2,500 nappies in the first year of baby's life."
But how much of this stuff to we actually need?
"You don't need everything", Erskine says. She says a Moses basket for bringing the baby home and a co-sleeper or a baby's cot after about eight to 10 weeks are essential buys.
"But when it comes to all of the swings and the bouncers and the musical cribs that rock ... they're not essential. They can cost upwards of €350 if you want to go all out.
"Unfortunately, that's what happens with first-time mums. You want everything to be perfect, it can be slightly overwhelming, all the baby equipment that's now available, the technology that's available and that promises you to settle your baby, to make your baby sleep better.
"When it comes to getting those precious few hours of sleep, parents will pay anything, and they're easily influenced."
At the end of the day, what a new baby needs more than anything is their parents around and their love and attention, Erskine says. Advice from other parents is vital, she adds, such as from the online community that BabyDoc Club has fostered.
"Rather than actually going out and spending a fortune, ask other moms what their experience is. If you're trying to tackle a difficult problem, whether that's your baby latching on or getting baby to sleep at night ... could save you a fortune."
Online communities are even more valuable now, amid a pandemic outbreak where contact with relatives or supports is limited. Erskine adds that this is especially true for breastfeeding mothers, who need all the support they can get.
"It can be difficult at the beginning. Leaning on those mum and baby groups in the virtual world has been a lifesaver for so many."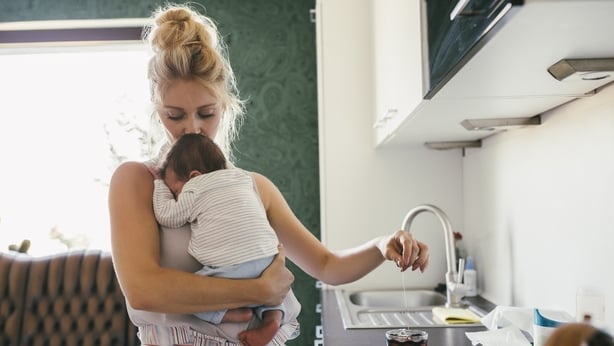 And if there's someone you know getting ready to welcome a baby, going down the more practical route when it comes to presents might be the wiser and more helpful way to go, she adds.
"Beg at the baby shower, pick out your big ticket item that you want all your friends to club together to give you a One4All voucher that you can then go buy that item.
The second B is to borrow from friends. "You've got lots of friends or relatives who may have had children before you. Borrow some of the items that you're only going to use for a very short time." Whether that's a playmat or a bouncer, everything helps.
Buy second hand where you can, she adds. Items like the nursery wardrobe or changing station can be picked up from online sites and last a long time. When it comes to car seats, mattresses and the like, Erskine would caution against buying things like that second hand.
For more tips and advice, listen back to Laura's interview with Jen below.
We need your consent to load this SoundCloud contentWe use SoundCloud to manage extra content that can set cookies on your device and collect data about your activity. Please review their details and accept them to load the content.Manage Preferences