Ireland's favourite wedding planner, Franc (aka Peter Kelly), joined Ray D'Arcy on RTÉ Radio 1 to discuss weddings in the time of the coronavirus.
Doing some quick math, Ray kicked off his interview by summarising that approximately six hundred million euro is being spent on weddings in Ireland every year. A jaw-dropping number by any standard but, according to Franc, it's barely the tip of the iceberg.
With COVID-19 restrictions in place across the globe, however, an event as sociable and intimate as a wedding is sure to hit some roadblocks, no matter how popular and profitable it may be.
Working on a global advisory board with forty-seven countries, Franc says that he has gleaned insights about how weddings in Ireland will operate over the coming months.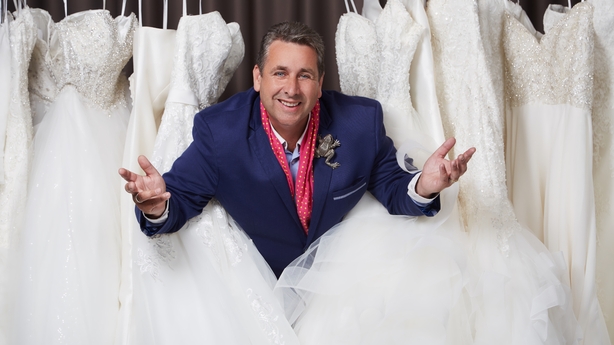 According to a recent survey, 89% of destination weddings have been postponed until 2021 but national weddings, including those taking place in Ireland, are likely to go ahead in 2020.
In Ireland, gatherings of up to 100 people indoors and 500 outdoors will be allowed from July 20th. However, the Say Yes to the Dress host is quick to remind listeners that this figure must include staff members and that the government's guidelines are always subject to change.
"Properties that would have been set up for 250 or 350 guests are now probably going to be doing weddings for maybe 100 down to maybe 89, depending on how many staff they have on the floor."
"I do think this has been very hard on the wedding sector," he continued. "The government are doing their best but they can't keep giving us figures. The figure could be 150 next week or it could be 50. We don't know because they have to react to the situation that is out there."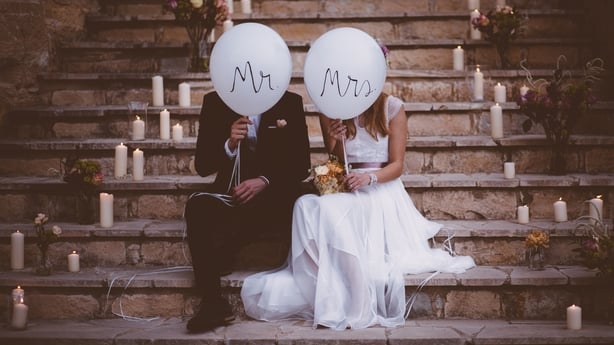 If a wedding was too go ahead from the end of July with approximately 90 guests, the first port of call will be table arrangements. Arguably one of the most stressful parts of organising a wedding outside of a pandemic, there will now be the added issue of social distancing.
"A lot of properties have spent €10-20k on organising this already. They've put a lot of procedures in place to cope with all of this which means the layouts of rooms have changed, the spacing on tables.
"Some have changed to Tressel tables so you can split them up or keep them all on one block if it's a family. If you have circular tables with three couples who don't know each other, you'll have to have two meters between each couple."
Sounding more than a little skeptical, Ray asked how guests will be expected to maintain social distancing measures on the dance floor, especially when a few drinks have been taken.
"I do feel that, in one way, it sounds crazy," admitted Franc. "But I have been at weddings where I have had staff on their dancefloor anyway because you have people late at night who will take their glasses out and start dancing on the dancefloor with drinks in their hand so hotels are used to managing things."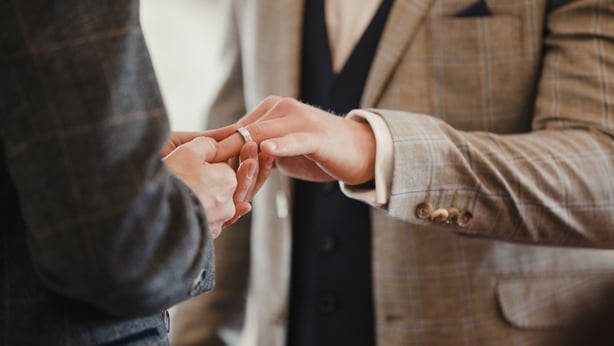 Despite all the restrictions and adjustments involved, Franc believes that any couple that goes ahead with their wedding in 2020 will have a fantastic day thanks to the hard work and vigilance of the venue's staff.
"They really are working so hard to make this work for those couples because they really do care about their business and they do care about couples having the best day of their lives."
"If you are having a wedding between now and December, I do believe you will have a great day," he continued."I just think it's going to be a very different day."
Reminding couples to have fun at their wedding, Franc suggested the use of light-hearted signs at the ceremony and the possibility of personalised greetings in lieu of the usual hugs and kisses throughout the day.
For more tips and tricks, you can visit the wedding planner's blog here.
You can listen to the interview in full on RTÉ Radio 1 here:
We need your consent to load this SoundCloud contentWe use SoundCloud to manage extra content that can set cookies on your device and collect data about your activity. Please review their details and accept them to load the content.Manage Preferences