You already knew that Dubliner Kellie Harrington is a double world boxing medallist, but did you know about her most recent medal triumph? Kellie told Ryan Tubridy on Tuesday about her gold medal-winning performance in the European Shadow Boxing Championships, which took place during lockdown.
Another victory for the inner city woman who started boxing to keep herself out of trouble: "I started boxing when I was 14 or 15, basically to get meself out of trouble, 'cause I was heading down that wrong way and I haven't looked back since. It's been great for me."
Long before her Shadow Boxing gold, then, Kellie was a troubled girl – she wouldn't go into specifics with Ryan about that "wrong way" – but she says it was boxing that helped her turn things around. As it turns out, trouble's loss was Ireland's gain.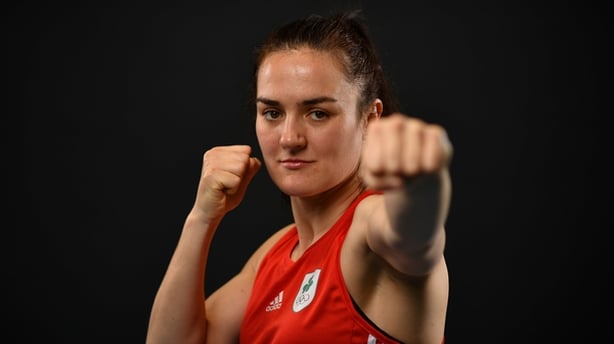 Kellie is looking at adding Olympic gold to her already-impressive tally of medals. But, she told Ryan, she never forgets how she got started and what things were like before the world discovered what a phenomenal boxer she is.
"Every time I win a medal, I feel like I'm making up for everything that I put my Ma and Da through. It's mad, but that is what I feel, you know? And they're the first people that I ring when I step out of the ring."
As well as being a hugely successful amateur boxer, Kellie works as a cleaner in St Vincent's Psychiatric Hospital in Fairview, Dublin. Indeed, St Vincent's was the site of her Shadow Boxing glory.
But, Kellie maintains, the best aspect of her job is interacting with the people in the hospital: the staff and, especially, the patients: "I go in there and I can do anything and they get a great laugh off me."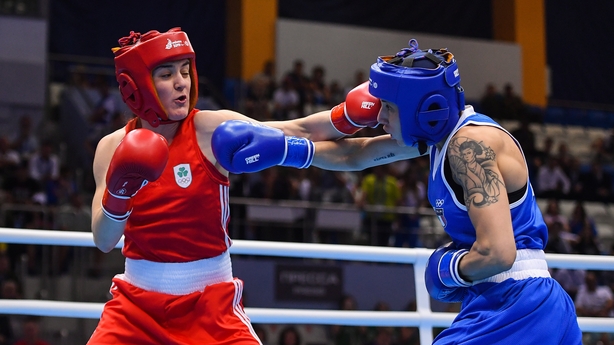 Kellie had been boxing for 10 years when she went to the World Championships in Astana, Kazakhstan in 2016 and came away with a silver medal. It made her realise that if she really knuckled down, she could achieve something really special in the sport.
It also led other people to the same conclusion: "After that, then, sure everybody believes in you. Once you get a medal, then everybody jumps on the bandwagon, really, you know?"
The postponed Olympics is Kellie's next target, but she's happy where she is right now and everything from here on, she says, is a bonus.
To hear the full chat – including how she met her partner, Mandy and more details of that winning Shadow Boxing bout – go here.