On this morning's Jennifer Zamparelli show on 2FM, listeners welcomed back Shane Hunter and Briona Reynolds, a couple who recently underwent a successful kidney transplant surgery.
The two were on the show back in February, when 29-year-old Shane had originally planned to donate his kidney to his 28-year-old fiancé but was delayed due to the onset of Covid-19.
The couple were back on air this morning to share their story and to raise awareness for donor transplants in Ireland.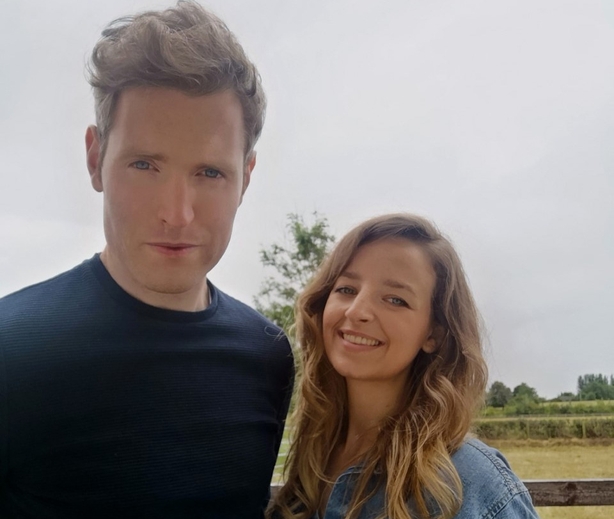 The journey to the couple's life-altering surgery began five years ago when, as a college student, Briona went to her GP complaining of fatigue. Following on from her blood test, the student was diagnosed with kidney disease and was ultimately put on the transplant list in 2019.
As luck would have it, Briona's boyfriend Shane, whom she met in 2009, was willing and able to become her living donor. However, the road to the surgery was anything but easy.
In February, Shane discovered that there was an irregularity with his blood which delayed the surgery. Then, in March, the on-set of Covid-19 prevented the surgery from going ahead altogether. Finally, on 22nd June, everything fell into place and the transplant went ahead without a hitch.
When Jen spoke with the duo, they were in good spirits and recovering together while in isolation.
"It really hasn't sunk in," Briona told Jen. "I think every so often we look at each other on the couch and we laugh because we really don't know what just happened and then we realise he has one kidney and I have three. It is just all very bizarre."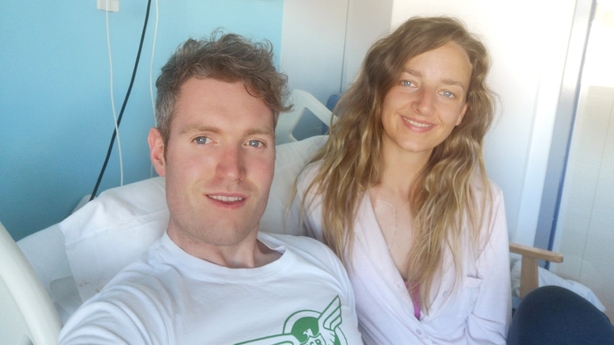 With the surgery finally behind them, the two are both looking forward to getting back to normal with Shane returning to work as a Guard in Athlone and Briona applying for teaching jobs, having completed her thesis in education just a week before her surgery.
As if that wasn't enough to be getting on with, they also have a wedding to plan for 2021.
"We have a date for next July and we're going local," Briona explained. "Mount Druid is in Castletown Geoghegan and it's 10 or 15 minutes from the home house which is nice so we're looking forward to it. It will be our year anniversary for the kidney as well so we'll have two celebrations."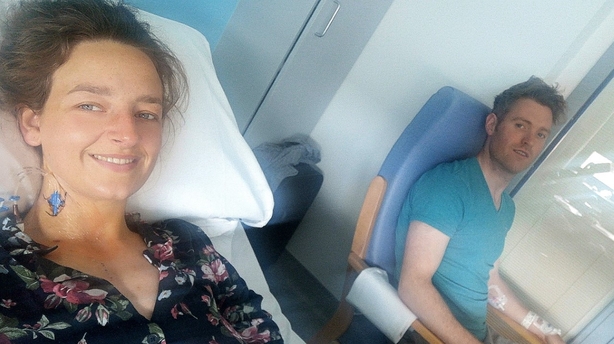 While discussing the importance of becoming an organ donor and speaking about the country's transplant service resuming in Beaumont Hospital, Briona said:
"It's great because there was such uncertainty at the time and that was very hard to come to terms with but now that it is up and running people can really feel that things are starting to move again.
"I suppose it is about making awareness that people coming forward as donors or even signing up as a donor, or a donor card is just amazing"
You can listen back to the full chat on The Jennifer Zamparelli Show on RTÉ2FM here:
We need your consent to load this SoundCloud contentWe use SoundCloud to manage extra content that can set cookies on your device and collect data about your activity. Please review their details and accept them to load the content.Manage Preferences
Organ Donor Cards can be obtained by phoning the Irish Kidney Association on 01 6205306 or Free text the word DONOR to 50050. You can also visit the website www.ika.ie/get-a-donor-card or download a free 'digital organ donor card' APP to your phone.