Despite the advantages of alternative power, the vast majority of buyers still opt for vehicles powered by a traditional, internal-combustion engines. For some the idea of buying a plug-in hybrid might seem like a bit of a daunting prospect.
Let's tackle some commonly held myths that might be concerning you.
#1 Plug-in hybrid cars are too slow.
Plug-in hybrids deliver exceptional performance with the petrol engine working harmoniously with the eDrive electric motor. Take for example the new BMW X1 xDrive25e; it has a top speed of 193km/h and accelerates from 0-100km/h in just 6.9 seconds. The compact Sports Activity Vehicle combines the functionality and practicality of an SUV with reduced driving emissions and the choice to drive purely electric.
#2 You're in trouble if you can't find a charging station.
Not true. A BMW plug-in hybrid can regain part of its energy through brake regeneration. In addition, drivers have the option to charge the battery when driving. Known as Battery Control Mode, when on a long journey, you can begin on electric, move over to petrol, allowing the electric high-voltage battery to charge during this time.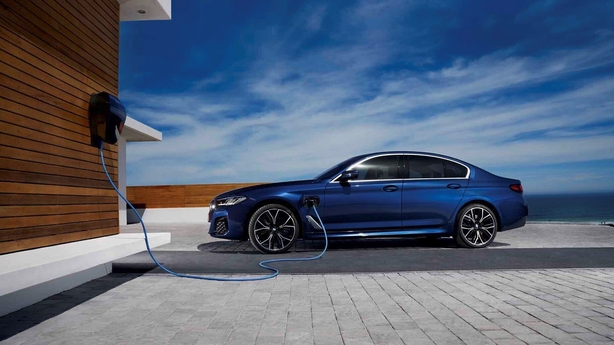 #3 Plug-in hybrid cars are too complicated to drive.
Absolutely not! Whether it's a traditional combustion engine, plug-in hybrid or fully electric, it's still The Ultimate Driving Machine. Using BMW Navigation with Real Time Traffic Information, your car automatically selects the optimum power source depending on the journey and the traffic conditions.
The BMW X5 xDrive45e has enhanced eDrive technology offering up to 87km of pure electric range and superior xDrive handling, all of which will give you piece of mind and a comfortable journey.
#4 There isn't the same variety of models when choosing a plug-in hybrid.
You may have the misconception that plug-in hybrid models are only available in a certain style and you won't have much choice when selecting a model to suit your preferences? We know that picking your favourite model, style, colour and wheels is one of the best parts of buying a new car, and it's no different for BMW plug-in hybrids. From family cars and X models to sporty saloons, there's something for everyone. As a pioneer in electric mobility BMW intends to have more than one million vehicles with electrified drivetrains on the road by the end of 2021.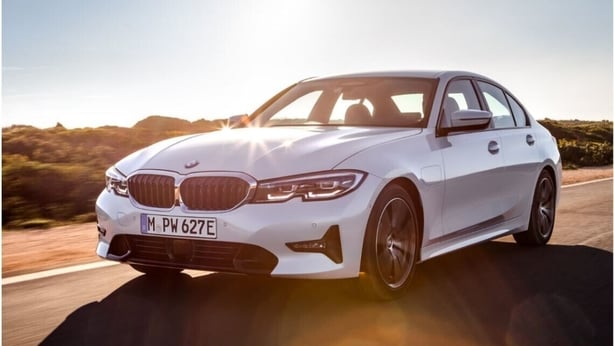 #5 You can't get far in a plug-in hybrid.
You certainly can! A plug-in hybrid vehicle has a lower pure electric range than an electric car, but a greater overall driving range. Assuming the vehicle is sufficiently charged, the purely electric range of BMW plug-in hybrids lies between approx. 42km and 87km, depending on the model. For most everyday users, this is entirely sufficient when the range from the combustion engine is added.
Take for example the BMW 3 Series 330e Saloon which has a pure electric driving range of between 55km to 60km. To give that context, a trip from Athlone to Tullamore is 40km. So, if you use your car for travelling to work each day, it is likely that you could do your round trip without using a single drop of diesel or petrol.
Discover BMW's pioneering hybrid range. discoverbmw.ie