Online shopping has never been easier. Once the kind of pastime that was indulged in the small hours of the morning, now we can buy clothes, furniture, skincare and even new phones and laptops at the click of the button while browsing Instagram.
So it's no wonder that some experts worried that the outbreak of Covid-19 and the subsequent lockdown would lead to a spike in shopping addictions. With little else to get excited about, many of us got busy buying things for "when lockdown lifts".
Natasha Djuric, a 23-year-old woman from Melbourne, joined the Jennifer Zamparelli Show to open up about the realities of her shopping addiction, and how she finally got it under control – during a pandemic, no less.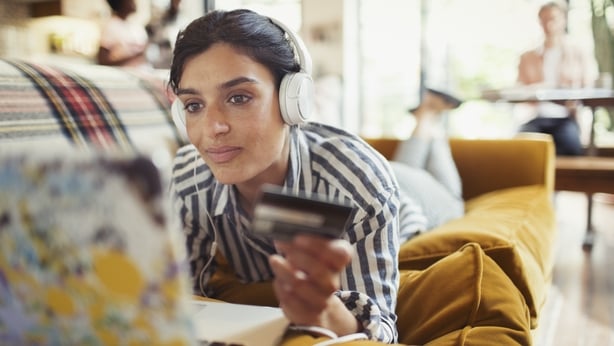 Shopping addiction, or Buying Shopping Disorder, is defined as an obsession with shopping and buying behaviour that leads to adverse consequences. However, the WHO doesn't recognise it as a mental health disorder, unlike gambling or other addictions, so how do you know when you have a problem?
Djuric says her compulsion started as an "itch" that got worse. "It was a lot", she says about how much she was buying, adding that she worked out that she'd spent about $10,000, mostly on clothes.
Her overspending began last year and ran into the start of this year, before it was curtailed by the pandemic.
"The lockdown made me realise, what am I actually doing? It makes you psychoanalyse yourself to see that you don't really need to be doing what you're doing, pull your head in and do better."
It got so bad that she was leaving herself $50 dollars – the equivalent of €30 – to live on for two weeks. "It was a lot of tuna noodles, that's for sure! It was a lot of homemade coffees that I brought to work, a lot of water. I couldn't even buy myself a coffee at work, that was the pit of it all", she says.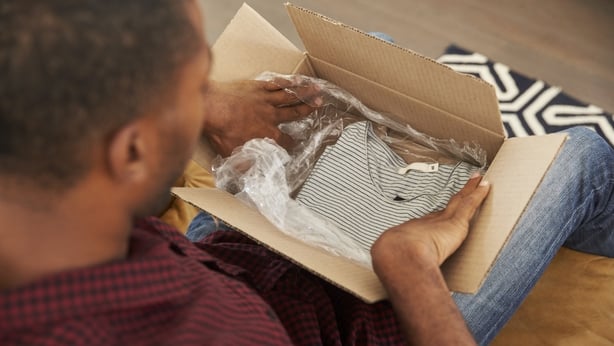 On whether friends and family noticed her problem, she says, "every day. Every day, but I would never listen. In one ear, out the other".
"It was literally like a satisfaction", she says. "It wasn't really ever anything that I planned to buy. It was honestly something that, I would walk into the shop, I would see something that I liked and I was like, I just have to walk out of here with it or I know I'm not going to be happy. It's like a high.
"Especially if people then comment on how good it looks, it just makes it all the more worth it."
All the time, Djuric felt she was in control, that she could stop at any point. "Like, this week I'll be fine, next week I'll stop. It's just that constant cycle."
Eventually, she had left herself with such little money that she had to start facing her problems. "You have to be like, what am I actually doing? You have to start listening to everybody."
Going cold turkey was the "only way to fix it", she says. "I actually lost my job, so everything that happened in the pandemic, I was actually forced to go cold turkey. Then you're like, hang on a minute, I don't need to buy all this stuff. I'm actually pretty fine."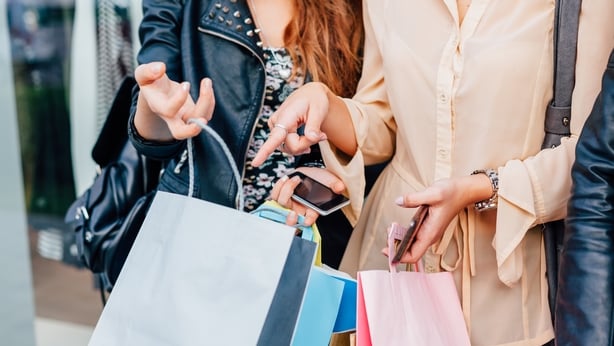 "When the pandemic hit, that's when I lost my job so I was not having an income whatsoever. So it was like I was online window shopping at times. I got myself into a routine where if I really wanted something, I'd think it over for a week and be like, okay if I really want it, I'll buy it. If I forget about it the next day then it's not worth it."
As for how to keep that itch at bay, she says seeing her bank account grow is "the biggest motivator". "It's really liberating to see how much is actually going into the account rather than going out."
She still shops, of course, but keeps to a spending budget these days. "At the end of the day, it's not something that i'm going to cut off completely. It's something that I know I'm going to have to be more responsible with, that's for sure."
Listen back to the full interview at the link above.