As the country slowly but surely phases out of lockdown, with bars, hairdressers and hotels welcoming us back with open arms (and hand sanitiser aplenty), many of us are beginning to question what the summer of 2020 will hold.
Undeniably one of the most unusual - dare we say unprecedented - years in Irish history, the next few weeks are sure to stand out among the rest, with music festivals cancelled, staycations on the rise, and face masks becoming the most necessary accessory of summer.
To give us a helping hand as we adjust to the 'new normal', presenters Sinead Kennedy and Kevin McGahern are offering up a slice of summer this July.
The duo will tackle current affairs in a light-hearted manner and take a look at 'the way we live now' from trying to find love in a pandemic and making the most of your holidays in Ireland to getting your haircut and enjoying the experience of a socially distant pub.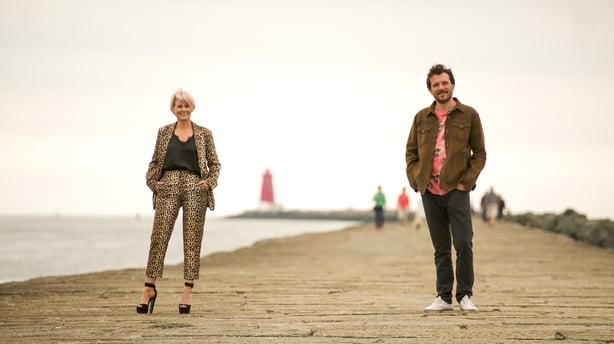 Ahead of tonight's episode, we spoke with comedian Kevin McGahern to find out what we can expect from Summer at Seven.
"A lot of it will be post-lockdown chats and guides for people on how to resume normal life but it's also just good craic. It'll be good chats with great guests, comedians, music, and interviews with business owners who are getting back into the swing of things."
With a heap of television experience behind him - Nowhere Fast, Hardy Bucks, and Republic of Telly to name but a few - McGahern says that filming a show in a pandemic was no bother at all... once he figured out how to blend, of course.
"There's very little difference. The only time anyone is really close to you when you're making telly is when the sound person is putting on your mic or the make-up person is putting on your make-up. So, I have to now apply my own makeup which a new and exciting world that I'm entering. And I have to apply my own microphone which is slightly less interesting."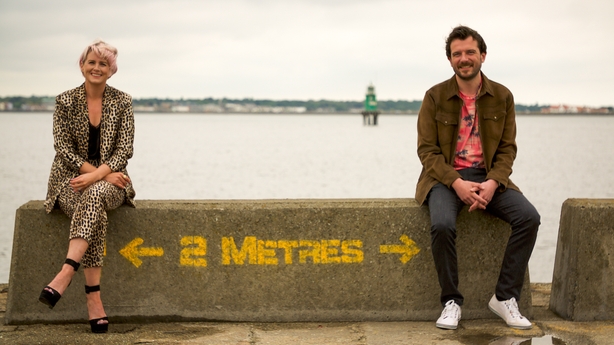 Described as a 'rough guide to leaving lockdown', the live magazine show will look at both the things we miss from pre-pandemic life as well as the things we're happy to leave behind. And while many of us are itching to get back on track, Kevin says that, for him, the last few months have offered up a much-needed change of pace.
"I've seen way more of my neighbours in the last three months than I have in the last three years. Everyone is shopping local, small businesses are getting more support, and I think people have gotten better at tuning out and spending more time with their family. I found lockdown very relaxing.
"I took a big unplug from the world and I think that's something we should hold on to. My mental health has definitely improved and I hope it's the same for other people. I hope that's something we bring forward - unplug from your phone, spend more time with your family and learn new skills."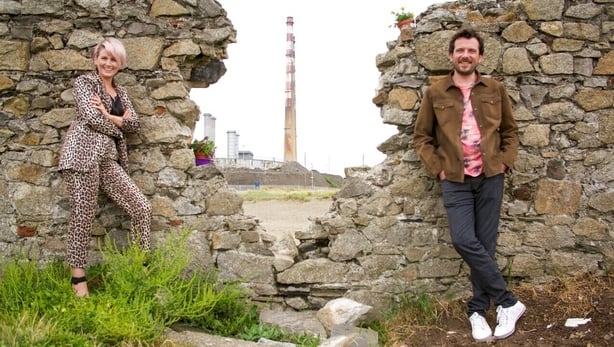 Despite his appreciation for downtime, the stand-up comic says he is more than ready to get back on the stage. Using the platform of RTÉ One, the 34-year-old hopes to highlight some of Ireland's homegrown talent, especially those who may continue to struggle due to on-going social distancing measures.
"It's obviously been a very difficult time for artists, musicians, comedians, and actors so we'll be looking into that and how it will be possible for them to get back to work. 
"The problem with comedy is that it works best in places with bad fire regulations," he joked. "Comedy works best when you're sitting on top of each other because laughter is a contagious thing. When there are gaps between people, laughter doesn't travel as well so it will be difficult. It's unchartered territory."
We need your consent to load this Instagram contentWe use Instagram to manage extra content that can set cookies on your device and collect data about your activity. Please review their details and accept them to load the content.Manage Preferences
"I'm still wondering if people will use pubs in the same way as before," he continued. "Pubs in Ireland have always been a go-to thing to do. If it's raining, you go to the pub. If it's sunny, you go to the pub. It was almost like a hobby whereas now we've been forced to think of other things to do and places to go.
"I'll be the first person in the pubs when they re-open," he admits. "But I don't think I'll be relying on it as an activity as much as I used to. Time will tell."
We need your consent to load this Instagram contentWe use Instagram to manage extra content that can set cookies on your device and collect data about your activity. Please review their details and accept them to load the content.Manage Preferences
What is there to do outside of the pub, some of you may ask? Well, as it turns out, we have a gem of a country to explore. Something the Cavan man knows all too well having spent time abroad while filming his documentary, Kevin McGahern's America.
"I was there for a month interviewing people and I remember ringing my wife and saying 'can we please book a trip around Ireland'. I just wanted to see Ireland again and it was one of the best holidays we had. It was such a nice, calm break from the insanity of the world.
"I don't think many Irish people have explored the country that they live in. We have a mental little country," he laughed. "It's a brilliant place to visit so I think it's great that people will get to know their own country. To know your country is to know yourself."
For more musings, speculations, jokes and entertainment from Kevin and his co-presenter Sinead, tune into Summer at Seven on RTÉ One at 7pm on Thursday 2nd, 9th, 16th and 23rd of July.