As the country starts to come out of its collective shell, the buzz is officially coming back to the streets. As we head out for socially distanced coffees, haircuts and walks on the beach, it can feel like ages ago that we weren't able to walk into town.
Lottie and Bonnie Ryan joined Kathryn as she covered for Ryan on The Ryan Tubridy Show to chat about how they got through lockdown and what they're looking forward to now.
As is clear from their easy banter, Lottie and Bonnie are thick as thieves, just like the rest of the Ryan clan, and getting through the past few months with little in-person contact has been challenging for them.
"My family is incredibly close so it's been a strange one, to put it mildly", Lottie says, adding that it's only in the last few weeks that they've been able to meet up.
Lottie's lockdown started with a bang, as the country started to bring in restrictions almost immediately after she was crowned the winner of Dancing With the Stars.
"It was very, very strange that last show", she says. "It was supposed to be the semi-finals and as it transpired, it became the final, I'd say about three hours before we went to air.
"Nonetheless, I'm not going to lie, when they called my name there might as well have been a thousand people in the room, I went into a different planet in my head."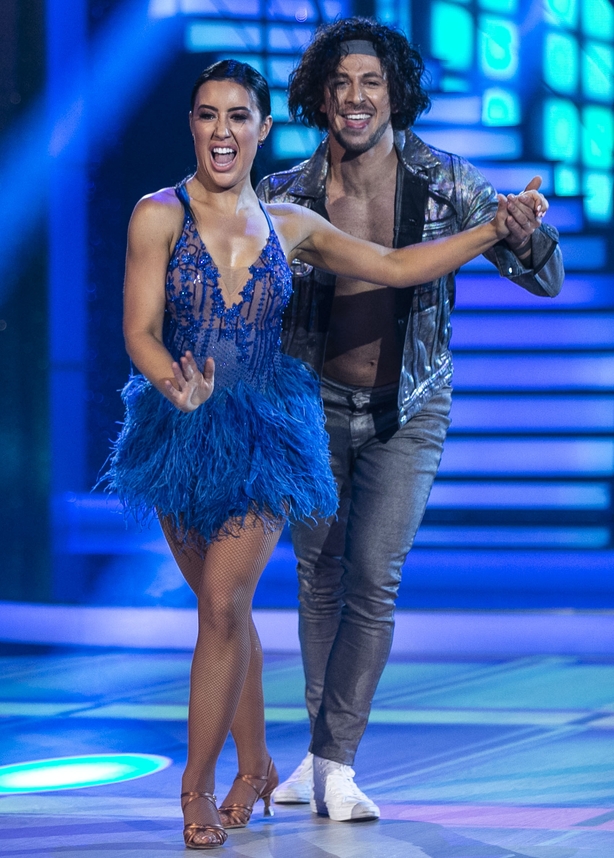 Like many people, the pair have used the time away from usual routines to connect in with themselves. Makeup artist Bonnie has won praise for opening up about her acne, posting videos of her unfiltered skin and sharing tips on how to cover it up.
"As long as I can remember I've always had bad skin", she tells Kathryn. "I think that's one of the reasons why I loved makeup so much growing up, because it was kind of like my mask. I know that your skin only enhances everything so, for myself, I really wanted it to be the best it could possibly be."
It goes without saying that lockdown has been filled with worry for the pair, as a trip to Italy to visit Lottie's family-in-law was cancelled as Italy suffered one of the worst outbreaks in Europe. However, Lottie says she's just relieved they're all safe now.
"I definitely for the past couple of months have been very anxious, so I'm grateful to finally be feeling as if we're taking some baby steps forward", she says.
The sisters are both looking forward to the virtual VHI Women's Mini Marathon, which has been reimagined to fit in with restrictions still in place. Running from the start of October, the marathon will be totally virtual, with participants running 10k in as many large or small sessions as they want.
Bonnie, who has been training for the marathon in the hopes it still went ahead, says the freedom to do it your own way is one of the biggest draws.
"I never realised how difficult it is actually to run, so with this it's 10k, do it your way and it's spread over 10 days. So if you're an amazing runner and you know you could nail it in one day, you can do it in one day, but you can also do 1k a day."
Running in aid of Temple Street Hospital, Lottie will be doing two 5k runs. "It's just to get people out, get people to set a goal, have something to look forward to", she says. "You can do it with your friends, do it for a charity."
This way, the charities don't miss out on crucial fundraising, and a community of women still have the chance to bond and challenge themselves together. Registration is open now and each participant will receive a race pack with those coveted medals and t-shirts included.
Listen back to the full interview with Lottie and Bonnie here.