Immunologist and founder-director of Trinity Biomedical Sciences Institute, Professor Luke O'Neill joined Ryan in studio on Wednesday to talk about the Coronavirus pandemic and to try to clear up some potentially confusing stories and notions around the virus.
Can we safely re-open pubs? What about air travel, is it safe? And is everybody familiar with the three Cs? The three Cs were popularised in Japan and are a handy guide to staying safe as the country continues to re-open:
"Avoid the three Cs and you decrease your risk massively: Closed spaces is number one. That's indoors. Close contact between people and crowds. They are the three Cs."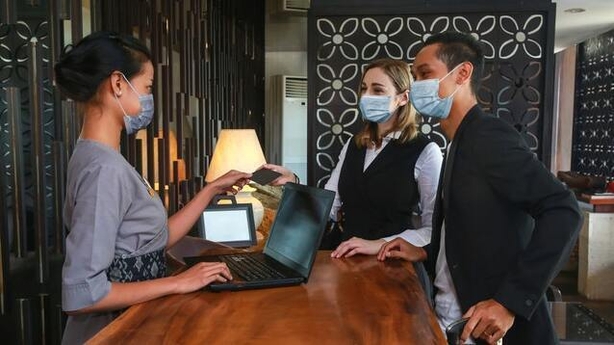 But how can we avoid closed spaces, close contact and crowds while out and about in public? Well, even with social distancing measures in place and hand sanitiser at the ready, the truth seems to be that we can't - not totally.
To put it simply, going out in public in the near future will carry some risk. Some people will choose to take that risk, while others won't. As Ryan puts it, there's a divide between the people who are saying, 'we're grand' and those saying, 'we're not there yet'.
To which Prof O'Neill responds: "It's human psychology. Some people, Ryan, will do a bungie jump, some won't."
Asked if he's frightened, Prof O'Neill says he isn't, in fact, he's optimistic, but he does have some notable worries: the main fear being that there won't be a vaccine, something that he sees as a distinct possibility at this stage.
His second fear is that there won't be good medicine to treat sick people by the time Autumn comes around. But he's optimistic that we'll get past the pandemic if we trust the science:
"Science will get us out of this, by the way, there's no question science is the answer."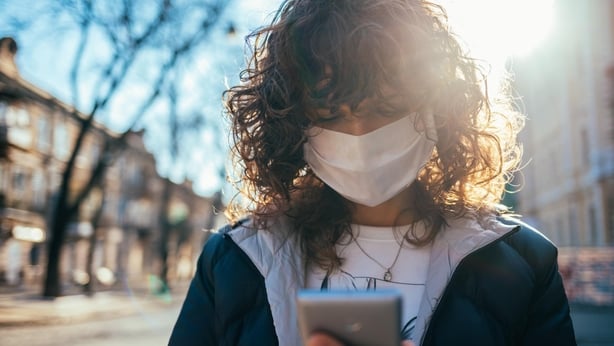 Finally, the conversation moved onto masks: to wear or not to wear? Again Prof O'Neill stressed the need to follow the science. Back in March, he said, he wasn't sure about the efficacy of wearing a mask in places where social distancing wasn't possible, because the science hadn't been done.
But in the last three months, a lot of serious work has been done and the conclusion is that wearing a mask can literally be life-saving. Prof O'Neill put it this way to Ryan:
"If you and I are wearing masks now, it decreases our risk 99%. Isn't that fantastic?"
So, according to Prof O'Neill, everybody is now on the same page when it comes to masks – when you can't maintain two metres, wear a mask. Simple as.
Read more: Irish designers are creating reusable face masks
To hear Ryan's full conversation with Professor Luke O'Neill, click here. And you can access the HSE's Coronavirus advice pages here.