In 2017, Trisha Lewis approached her 30th birthday in misery, suffering from depression* and weighing approximately 170kg. Having ditched her plans to undergo gastric bypass surgery in Belgium, and with an ever-growing and loving family behind her, the Cork-based chef decided it was time for a change.
Pulling on black pajamas bottoms, a black top and an old cardigan with a hole one it, Trisha made a last-ditch attempt to turn her life around. She went to the gym.
A few weeks later, having spent most of her time avoiding mirrors, the young woman made the unlikely decision to film her workout sessions. Following that, with the support of friends and family behind her, she started an Instagram account so as to track her journey in the most honest way possible.
She called it Trisha's Transformation.
Now, in 2020, with 113k followers to her name as well as a Late Late Show appearance, various radio interviews, a podcast and a brand new cookbook, it's clear to see Trisha has made an impact on people across the country.
However, the Limerick woman says that although her life has changed dramatically since her 30th birthday, she doesn't have it all figured out just yet.
"I hate seeing before and after photos online, I want to see a b***h sweat," Trisha laughed over the phone, discussing her journey from Instagram star to published author.
"I accept slips as part of the process," she continued.
"I still don't know how to lose 13 stone, it's all a learning process to me, and that's why I swore that if I was up, down, happy or sad, I would be honest above all else."
"If I ever find myself in a position where I can't be honest then that's the day I'll delete the account."
Speaking about her new book, the Cork-based chef says that she does have some nuggets of wisdom to impart on her transformers - or as Trisha calls them, "the greatest humans alive".
The most important lesson being to slow down and appreciate the journey as much as results. With so many 'quick fixes' and miraculous diet shakes out there, it can be easy to forget what you're chasing which, in itself, is a recipe for disaster.
"People put so much pressure on the number and the scales when, in fact, it should be the feeling you're chasing. When you want to lose weight, you're sad and therefore you want to change things and be happy. So chase the happiness and the weight loss will follow," she says.
True to her word, numbers are rarely mentioned on Trisha's Instagram account. Stepping on the scales when she's in need of a 'reset' and counting calories when she wants to change up her food plan, Lewis uses numbers as a guideline rather than a punishment.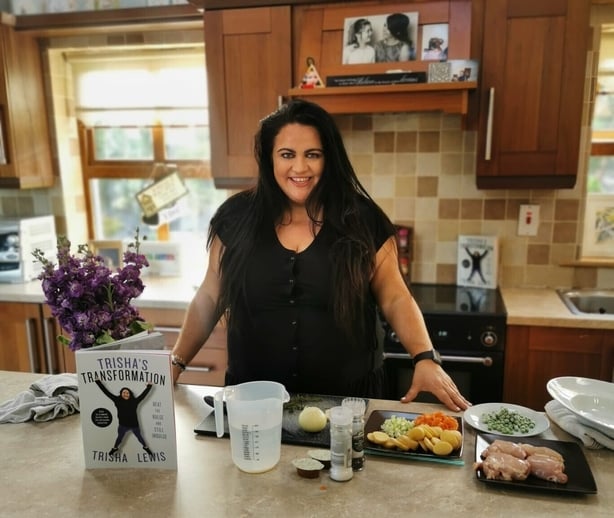 Enjoying every step of her journey, she puts a huge emphasis on self-love - for both her old and new self. And while many disregard their past selves as a 'before' in their 'before and after' story, Lewis says she is still amazed by how 'Old Trisha' was able to walk into the gym that fateful day.
"I want to educate people that the person that you look back on is the person that got you to where you are, 26 stone Trish is braver and stronger than any 19 stone Trish," she explains.
"I got very tired of hating who I was so I decided to change it and it's absolutely brilliant. I look back at videos and I love her. Nothing bad can come out of loving who you are."
"For years, I never gave myself the chance that I deserved and now I wake up every day and I'm so grateful that I am who I am - flaws and all. I love every bit of it and it's so much fun."
Writing about some of the standout moments she has experienced on her journey so far, the author dedicated a section of her book to her appearance on The Late Late Show in 2019.
Early on in the night, the chef says she was full of nerves and had one important request to make of host Ryan Tubridy. Speaking with the presenter backstage, she asked if the camera operators could shoot her from the shoulders up, keeping her stomach out of shot.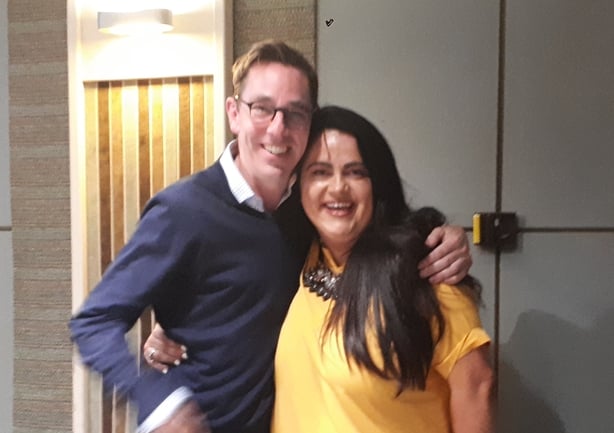 And although Ryan informed her that they could do that, he wished that they wouldn't because he believed her body and what it can do to be her unique selling point - something that made her beautiful.
"When I wrote about that in the book, I thought 'oh my god, I'm going to get a restraining order from Ryan Tubridy'," she laughed.
"Before I went on, I was nervous and excited but I was also scared that I would say something bad on the show and look like an idiot. All of that went away when I met Ryan. For a man who has never suffered from obesity, he had such empathy and I felt very safe. That easily was the best night of my life."
"Plus, my mam got to meet Mary Black backstage," she added, smiling.
With such an incredible journey behind her, and an autobiographical cookbook ready to hit the shelves, what plans does this transformer have for her future?
"I never want to let go of the happiness I found. I used to dream of this. I would dream of what it would be like to go on holidays and be happy or to wake up and not think about my weight - and I got that. I just hope I continue to add time to my life, that I meet somebody, that I write a second book.
"I have no dream now that is unrealistic. Anything I can think of now, I'm doing it. I'm not going to hold myself back anymore. The minute I got out of my own way, I was a different Trish."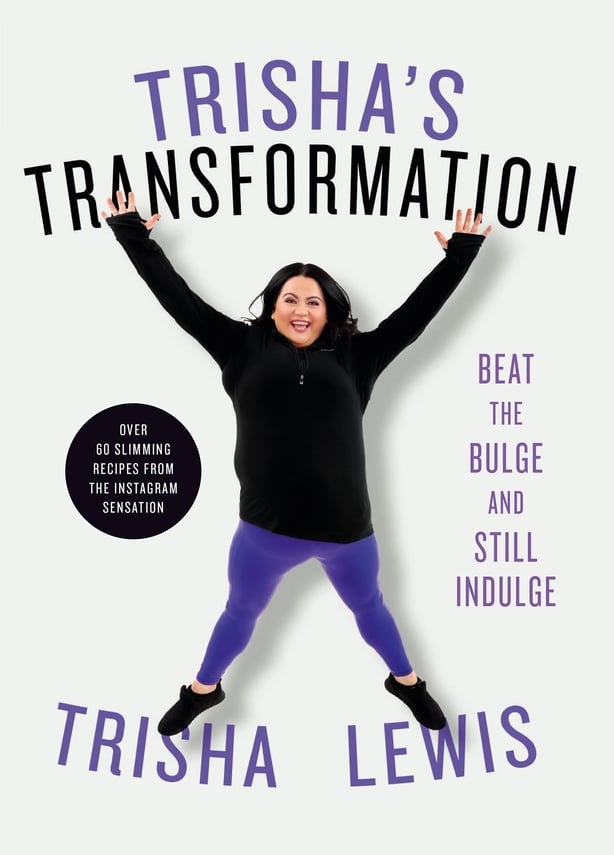 Trisha's Transformations is published by Gill Books and is on sale now.